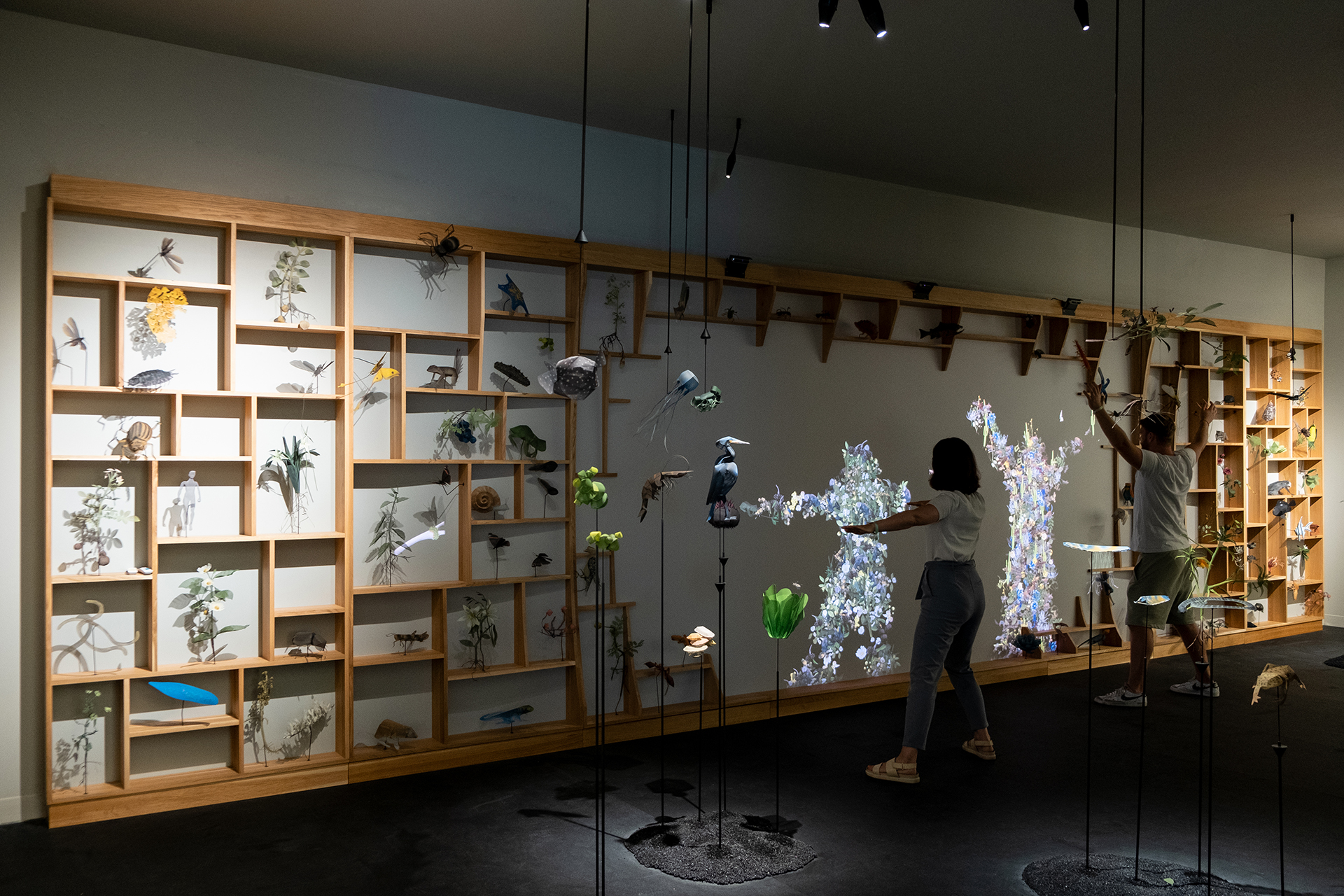 Based in Vienna, we design objects, furniture, processes, installations and more, with a focus on experiments and conceptual thinking within the given context.
new project for Maison Perrier Jouët:
embodied nature
an artistic experience to nurture sensibility to the living world
embodied nature invites us to regard all species, including mankind, as forming part of a whole, and to reflect on the importance of understanding this interconnectedness. More than 100 global species are represented, all on the same scale,  to emphasise the equality of their roles in the ecosystem. When a visitor approaches the work, they see themselves as if in a mirror – except that, instead of their reflection, what appears before them is an image of nature in all its diversity. The silhouette is composed of various species, which evokes a cognitive self-awareness that each of us is a part of nature.
embodied nature is thus an individual experience with a collective reality.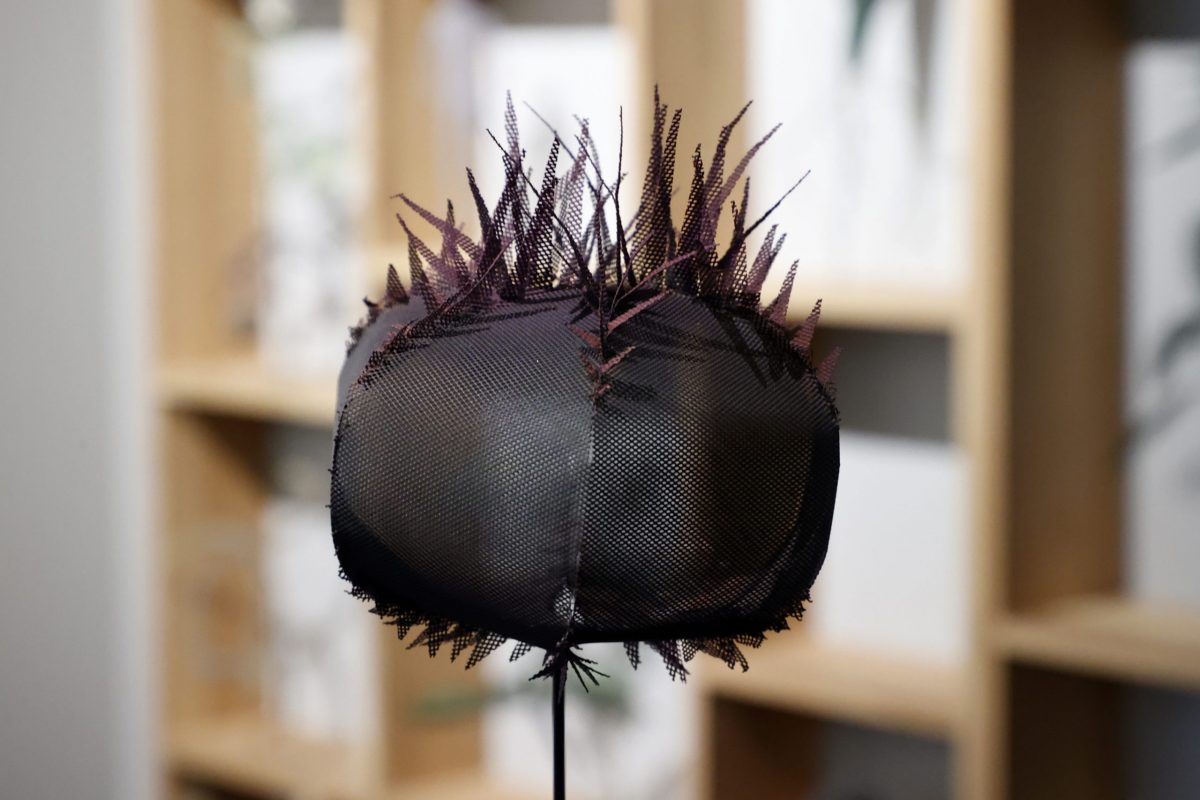 project spring 2020:
ratio
a project with a focus on the sourcing and exploitation of metals from metal ores and their use in our everyday life. The series of small furniture pieces illustrate the ratio of  hidden metal in specific ores. Each object consists of two parts – the metal ore and the amount of metal which could be extracted from it.
The objects are part of the exhibition Made in — crafts and design narratives, a research, design and heritage initiative encouraging collaboration and knowledge exchange between traditional craftsmen and contemporary designers.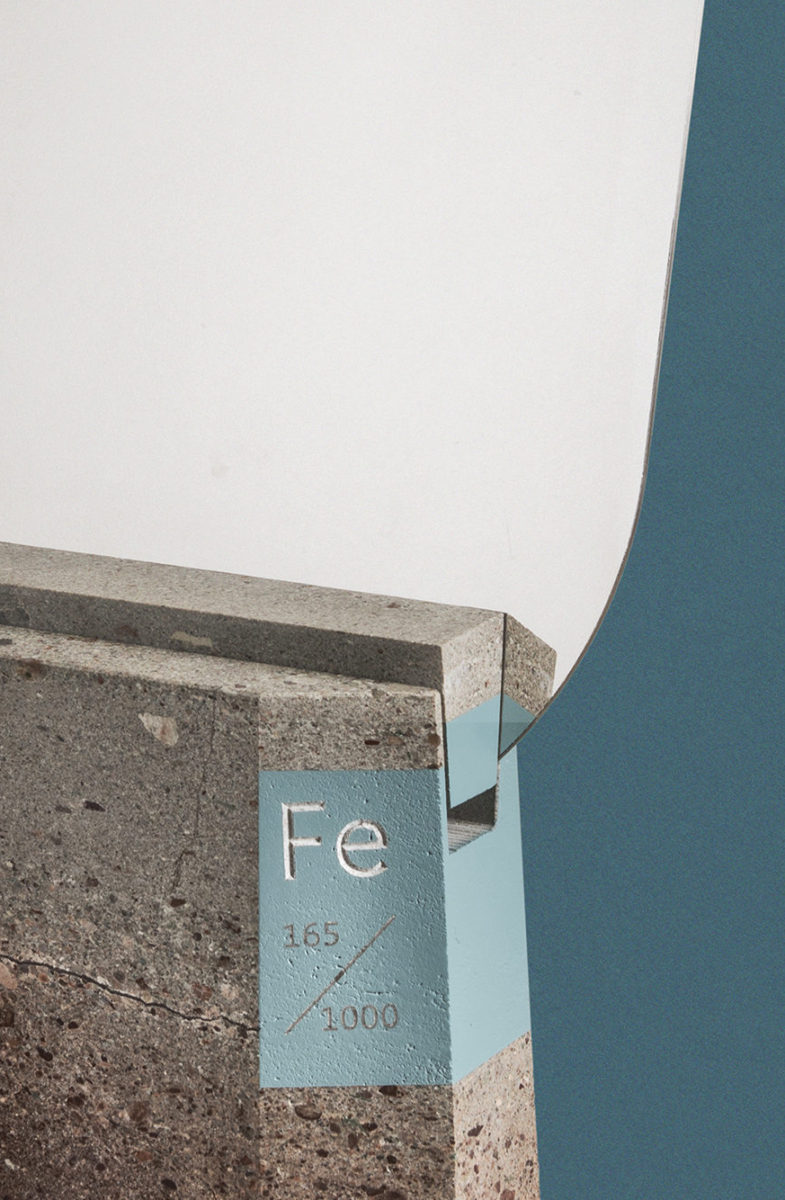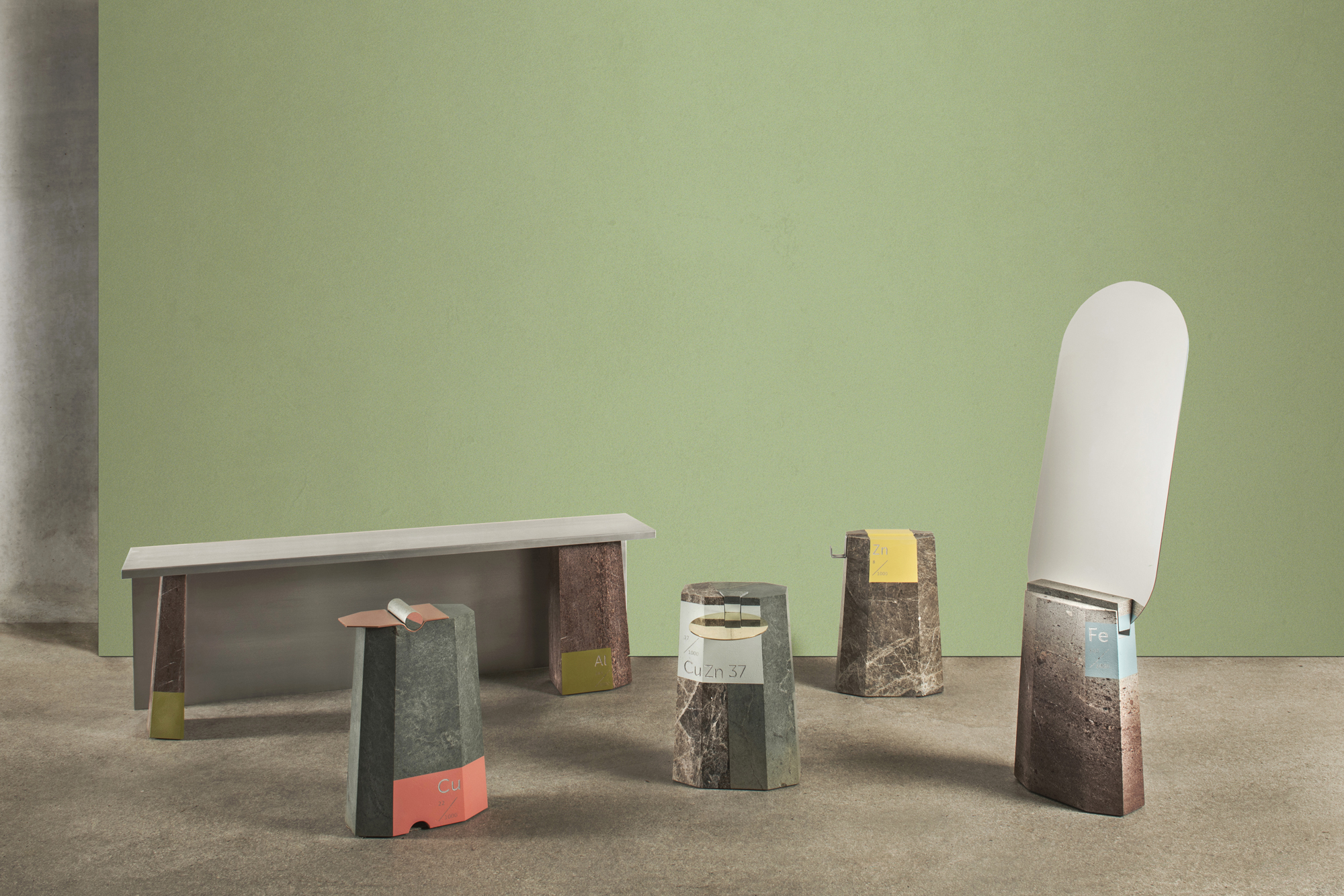 curating
mak design lab
mischer'traxler studio was invited to co-curated the new layout and content of the permanent Design exhibition at the MAK.
Objects from the MAK-collection were combined with loaned pieces to discuss contemporary topics.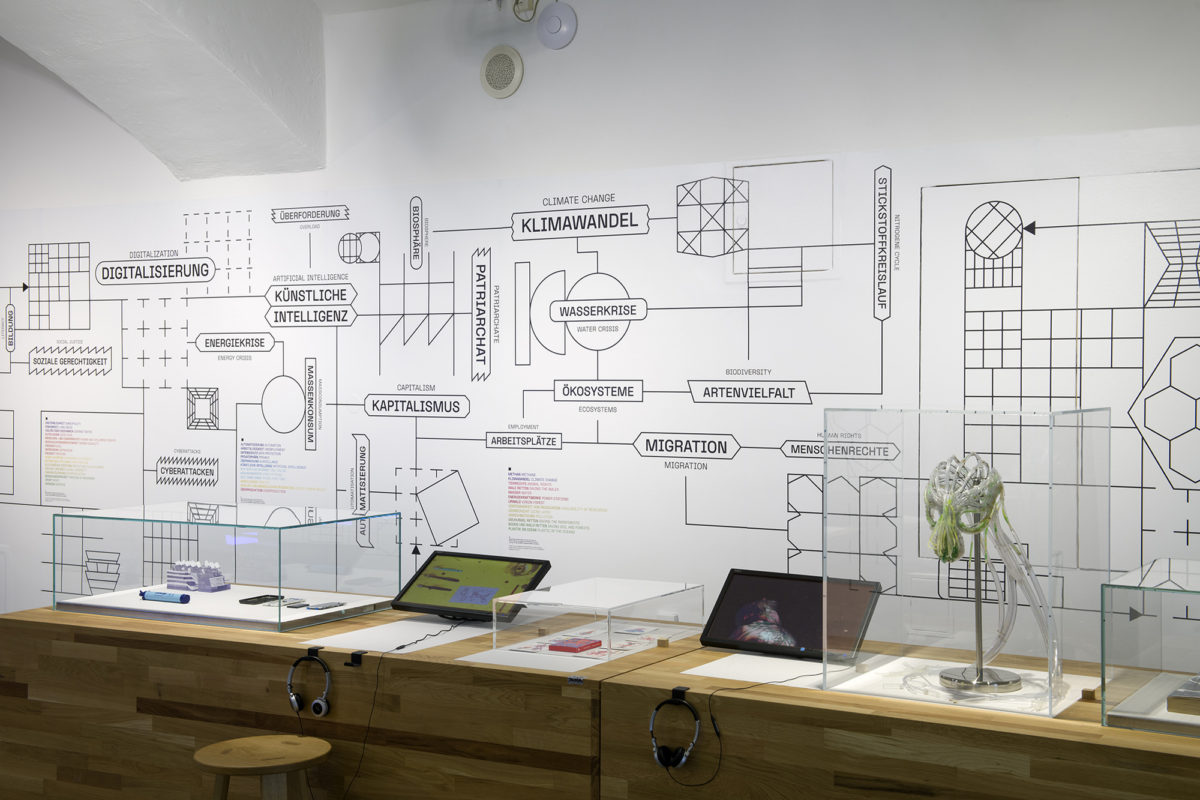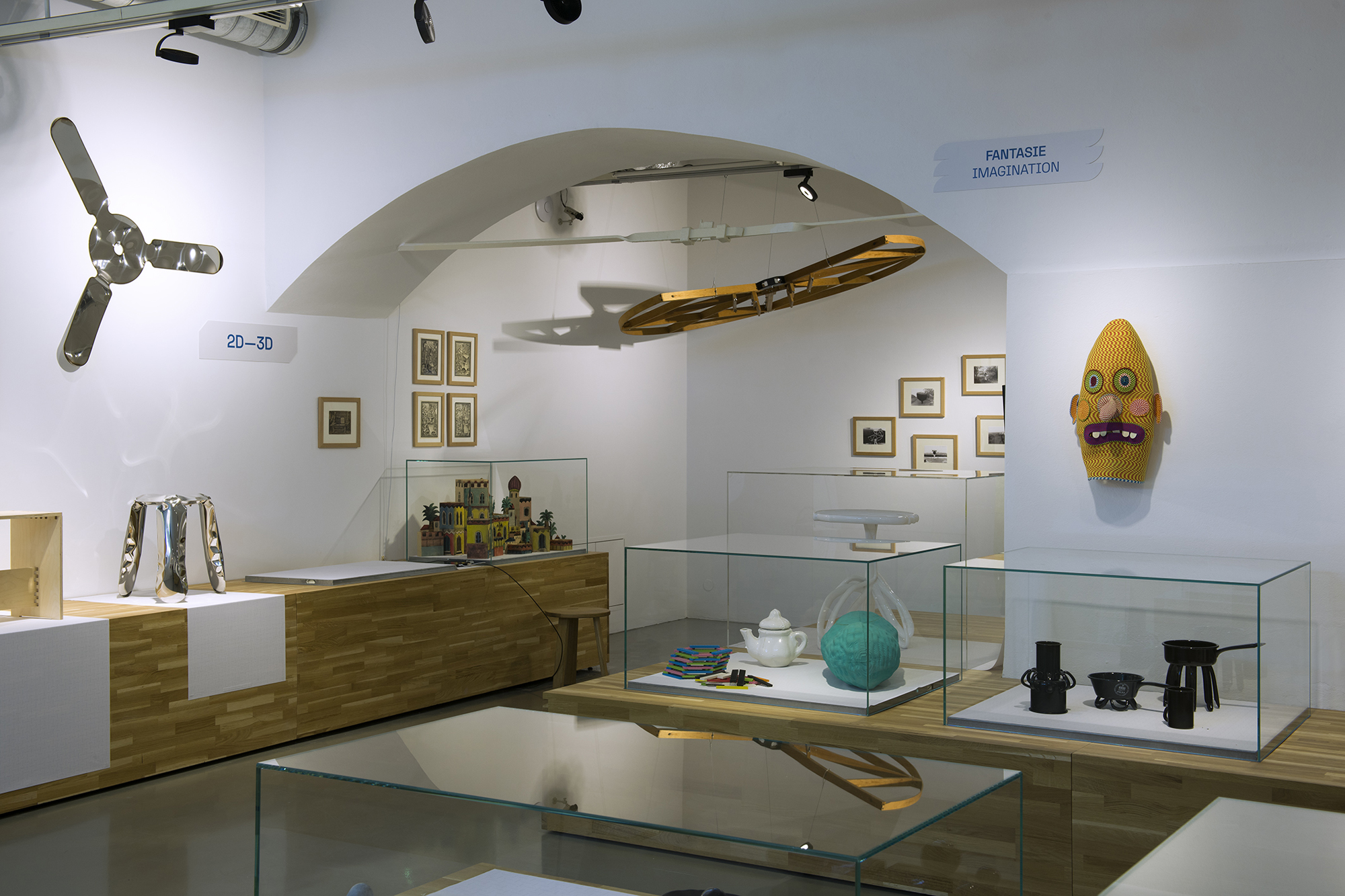 discover
curiosity cloud
This immersive interactive installation was developed in 2015 for Maison Perrier-Jouët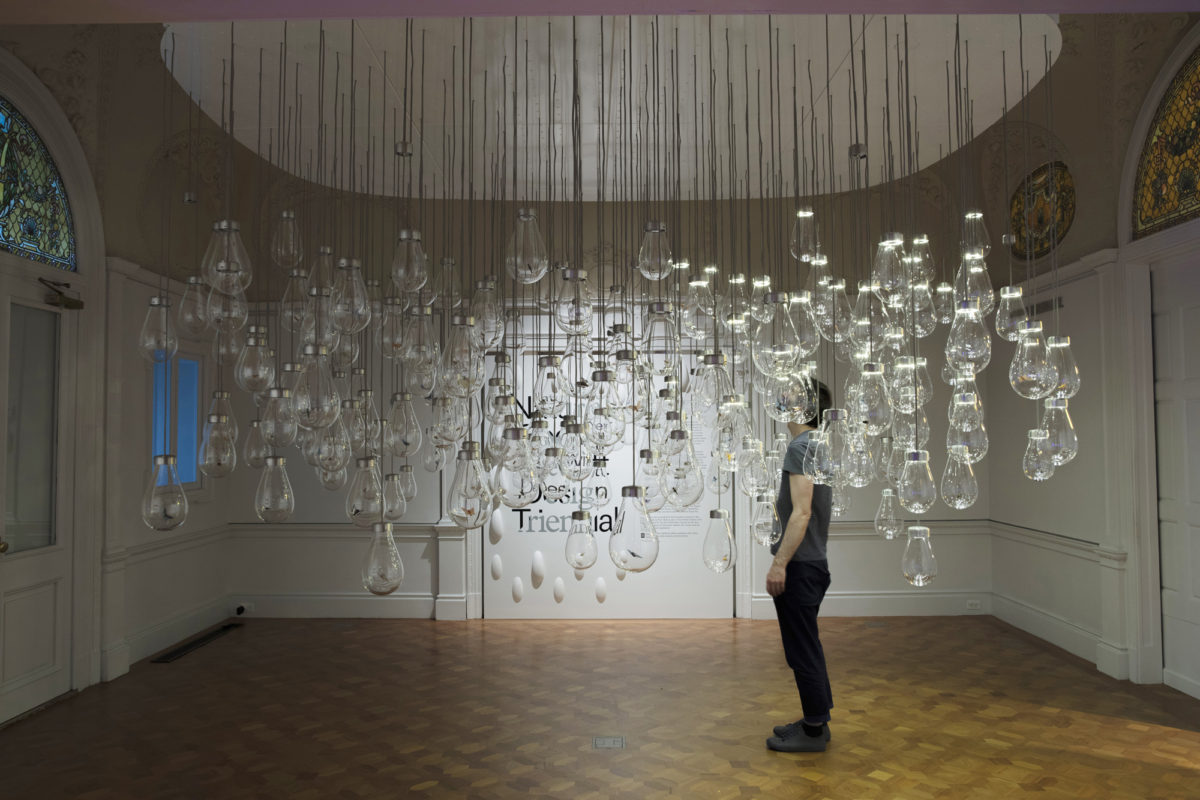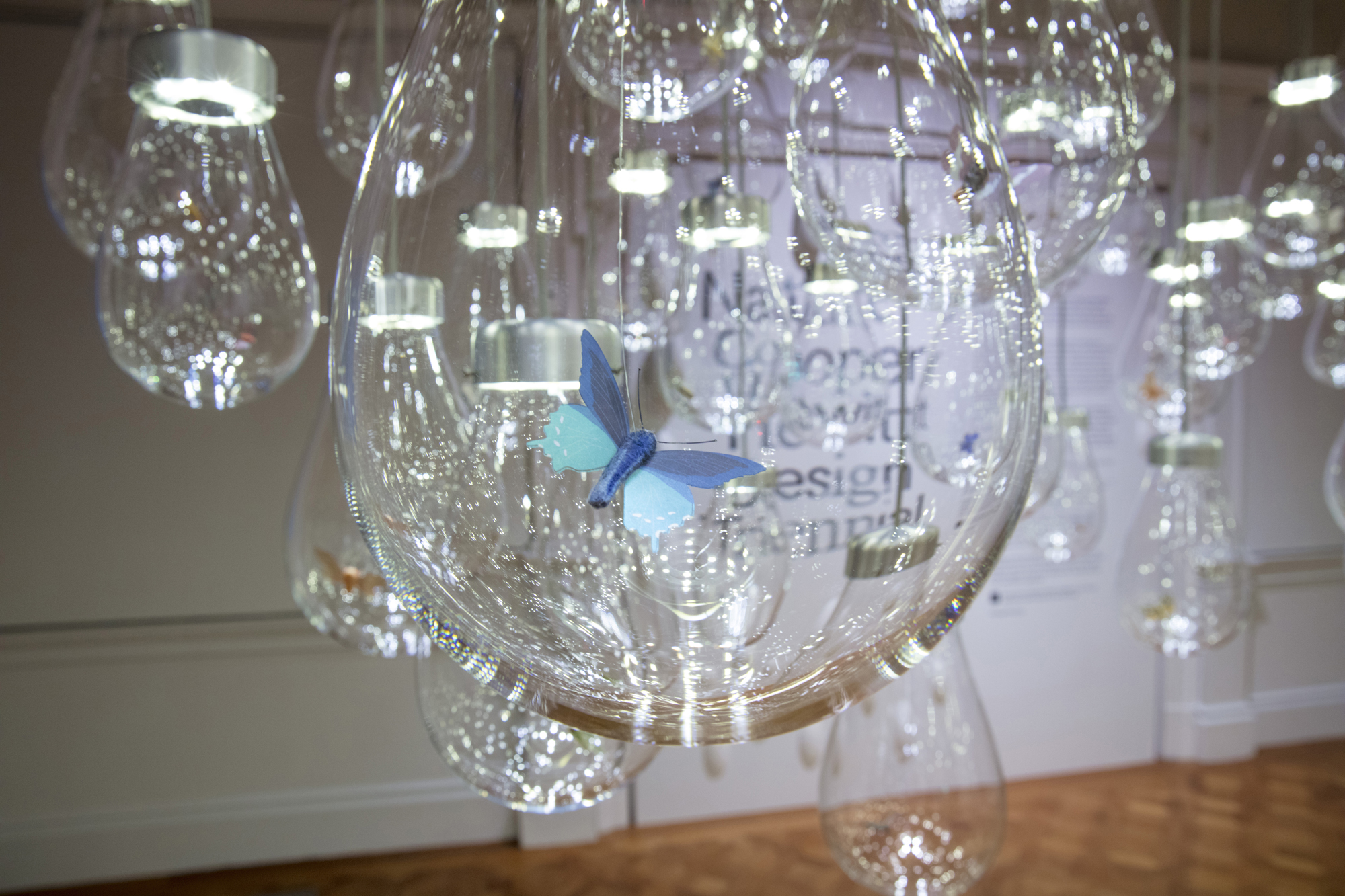 permanent installation
plural & spannungsfeld
two interactive installations about social interconnections,
permanently installed at the 'house of futures' – Futurium in Berlin.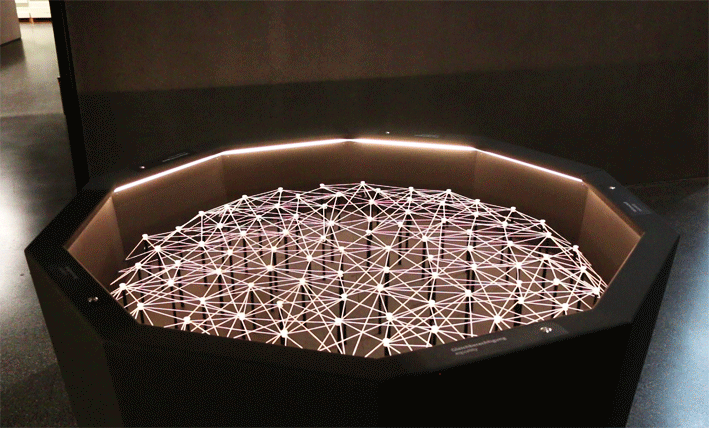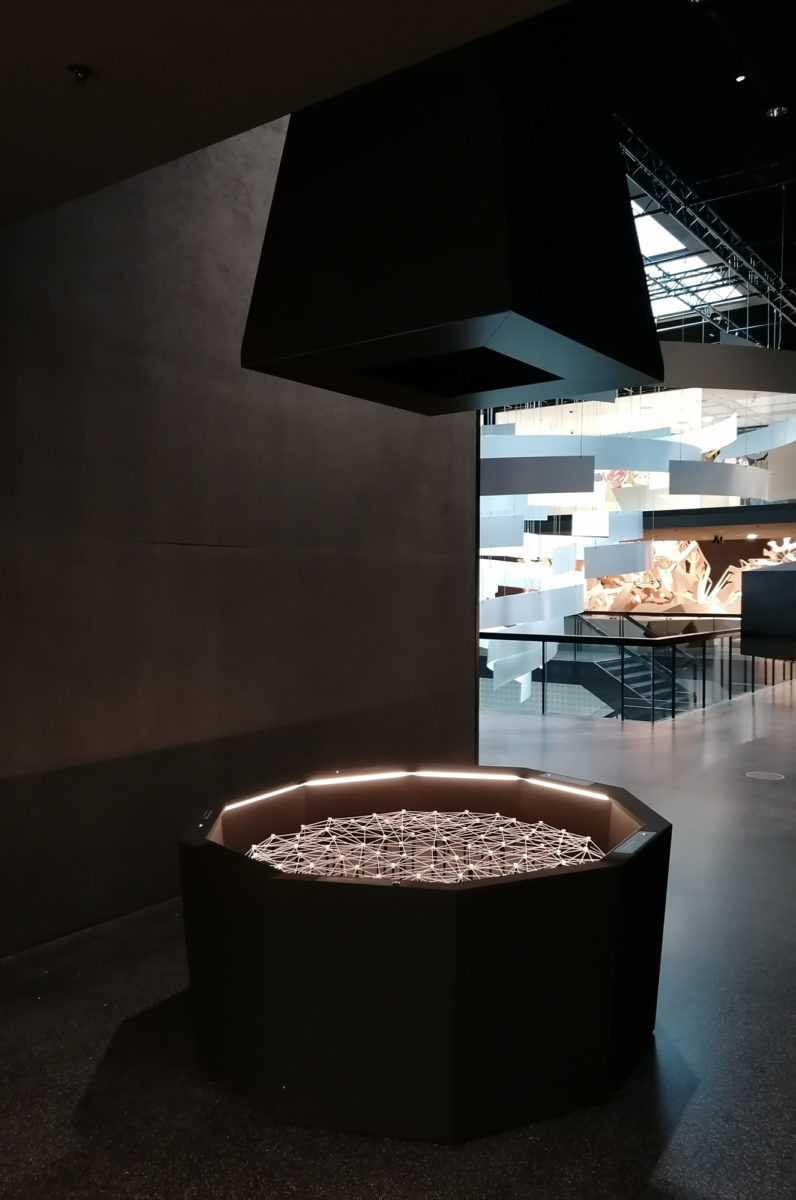 projects that often balance between handcraft and technology, depict nature, tell stories, raise questions or trigger discussions.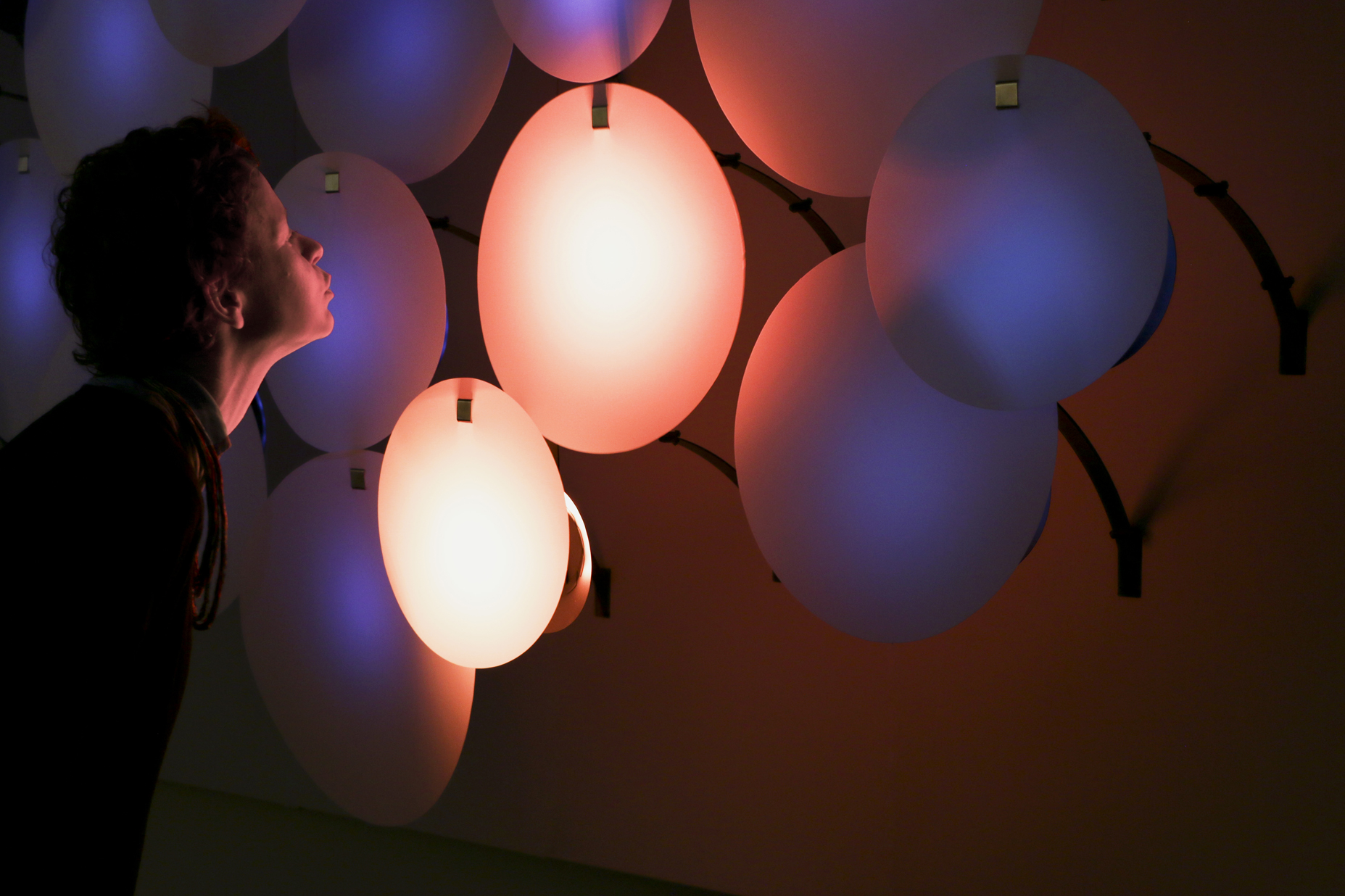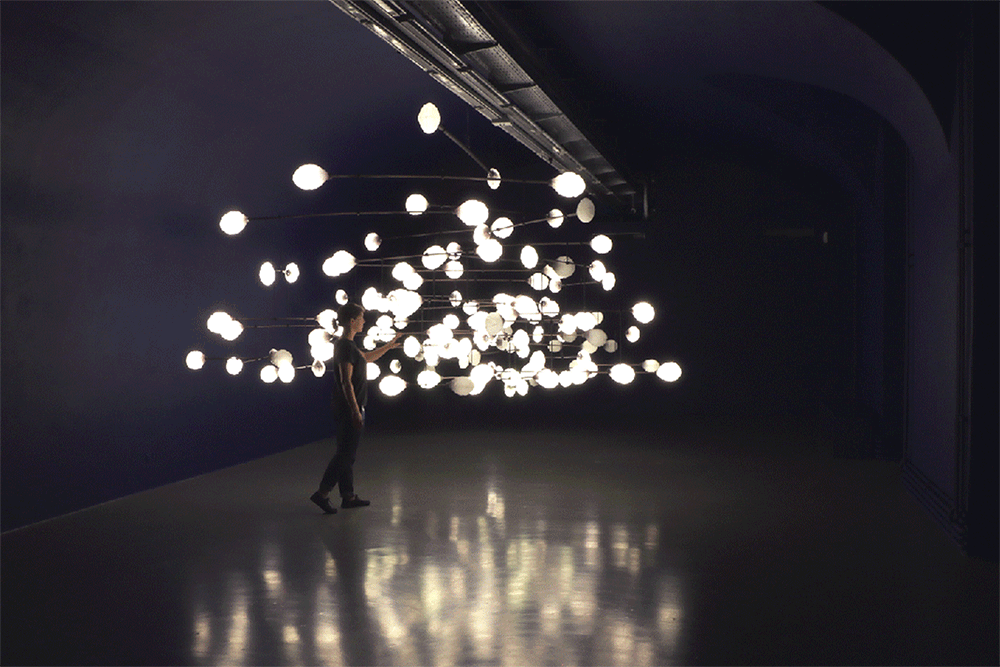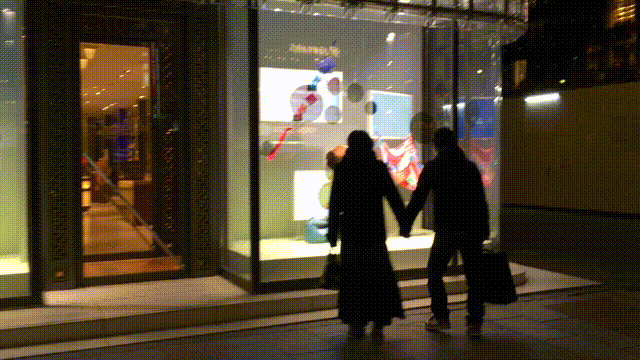 interaction
often triggers immediate reactions full of emotions and honesty. Its great to see how people of different age and backgrounds react similarly with smiles and wonder.
experimenting
and a hands-on attitude is a main component in most mischer'traxler projects. Some projects are just possible through try-outs and making – they just can not be imagined by a sketch. When browsing this website you'll find some making of images and videos that give a glimpse of how some projects came into being.