bubble voyage
a window display merging the analogue and the digital world to unveil hidden stories
year 2018

category staging & spatial Installations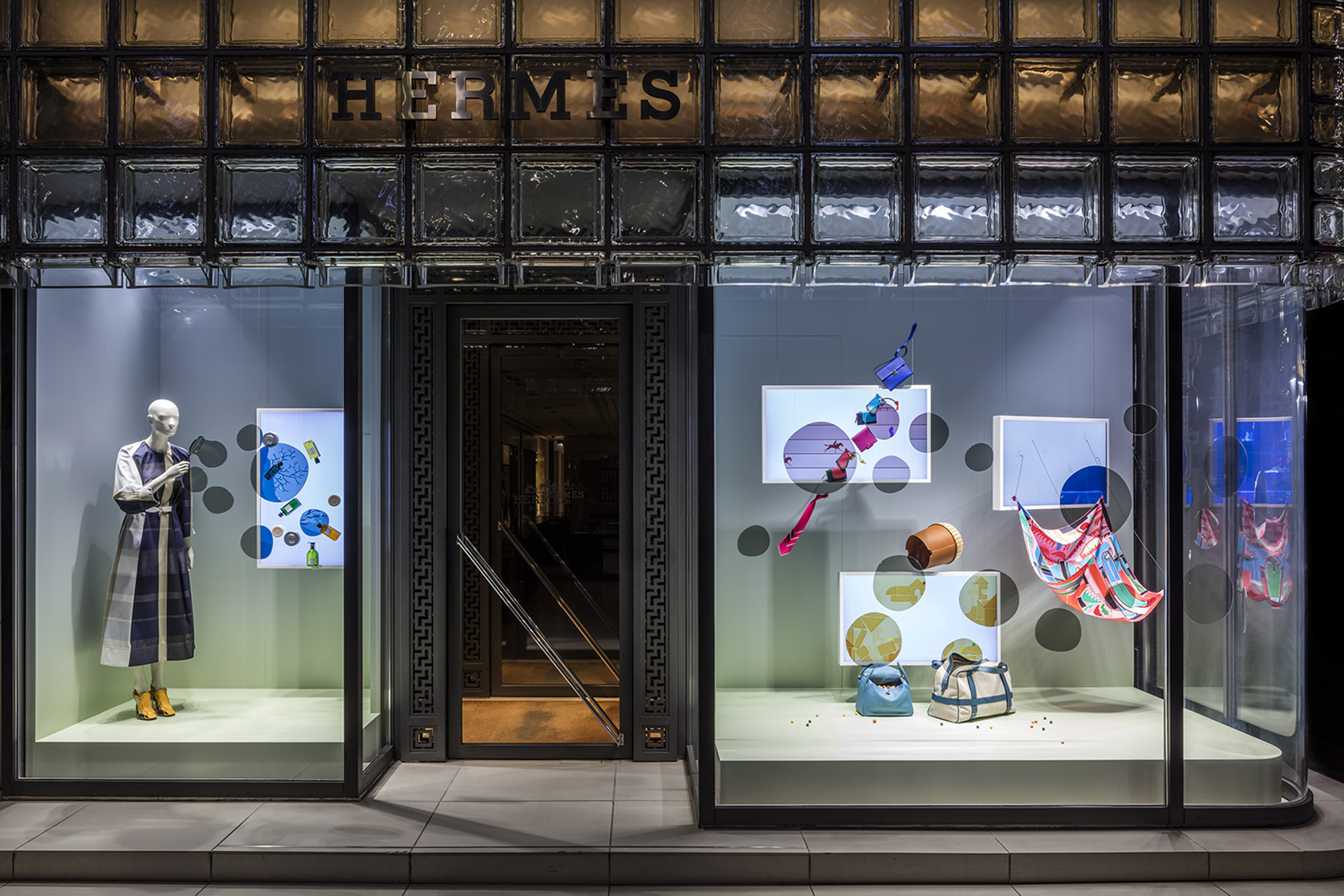 Hermès' 2018 theme "À vous de jouer! / Let's Play!" was translated into a window display that uses technology, storytelling qualities of animation and the movement of the pedestrians. The viewer can discover various narratives, that merge delicate Hermès objects with digital animations to surprise and trigger curiosity. Disks that seems like floating soap bubbles are all across the windows, whilst behind are monitors displaying nothing but a white glow. Once glimpsed through the bubbles the screens unveil stories that interact with the displayed Hermès objects. Various worlds allow the viewer to dive into different scenarios that were drawn and animated by Maresch&Sturm: An underwater scene include fragrances and soaps that seem like bubbling in the water and attract curious fish.
A basket seems like emptying marbles that roll through a building block labyrinth before falling into Hermès bags. In an animated horse race, real leather purses and other small items, seem like transforming the horses into colourful toy animals, whilst on the right side a delicate scarf is suspended from the screens and one can discover that birds on a beach carry the fabric away. The installation fascinates with magical illusion that encourages viewers to look twice in order to discover what's going on before they can depict the nature of the technology used to create this game of hide and seek.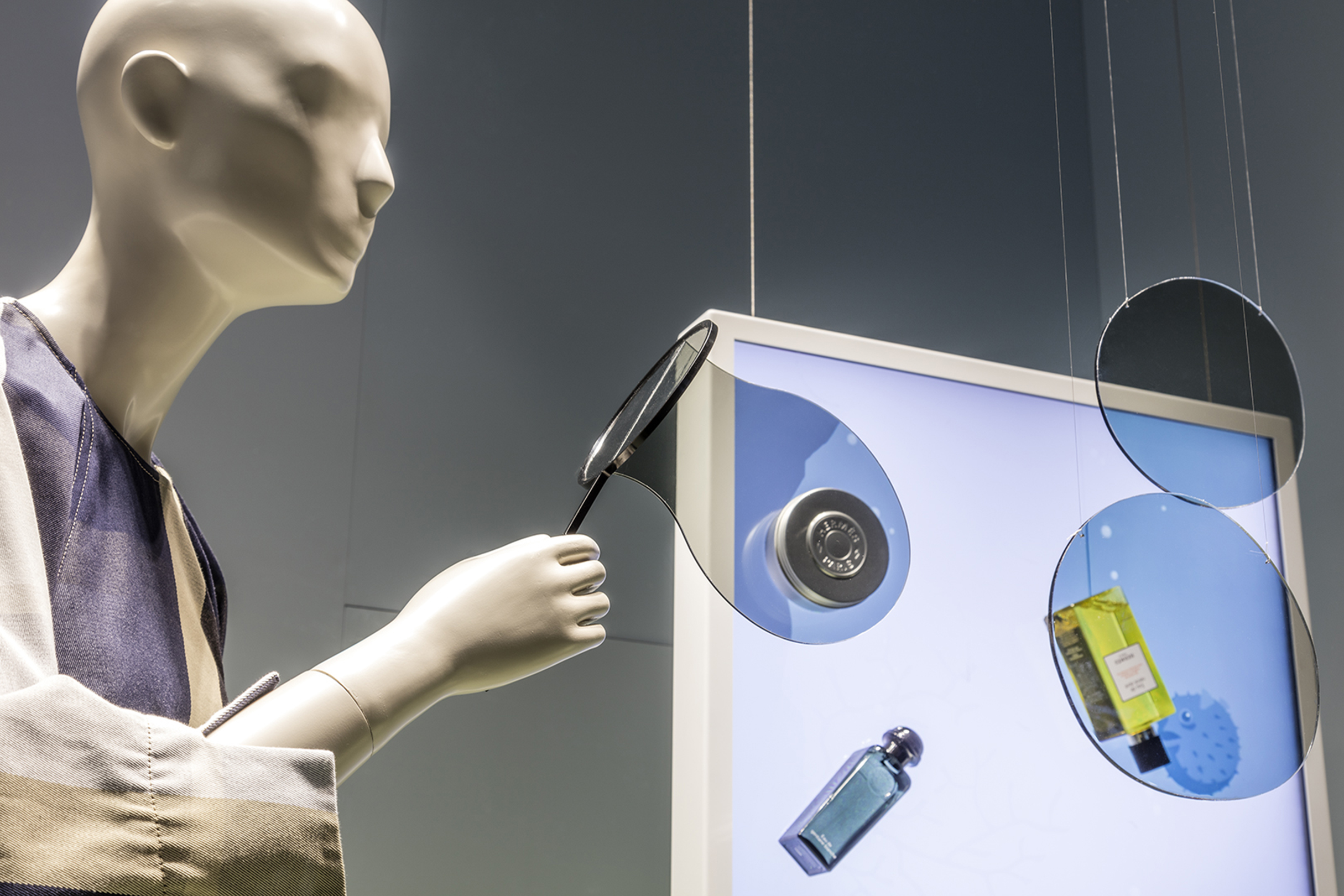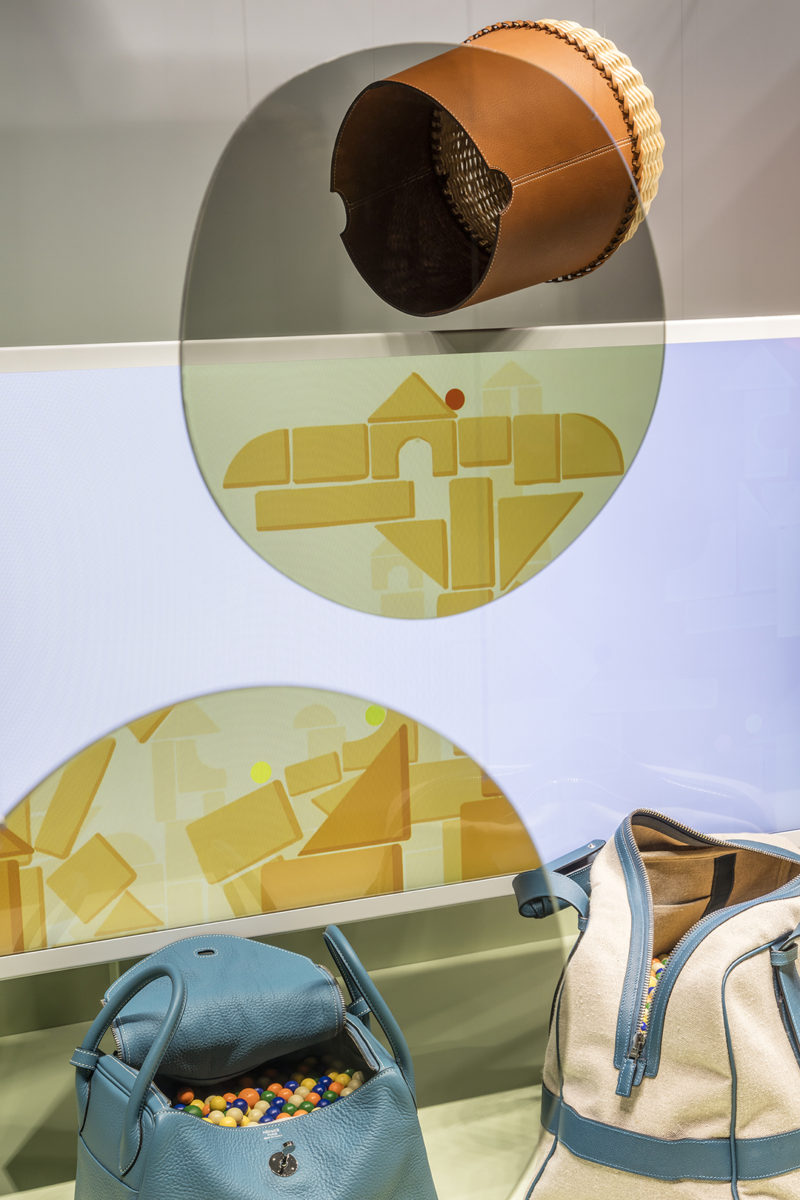 Pedestrians can discover various narratives, that merge delicate Hermès objects with digital sceneries that surprise and
trigger curiosity.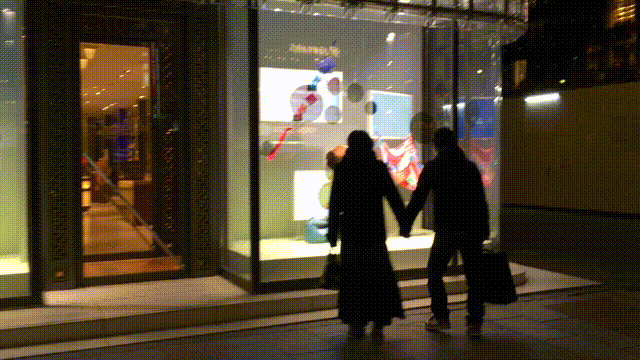 The imaginary worlds that happen in the bubbles are continued
in the 16 small windows.
The project concept of bubble voyage was continued as balloon journeys on the occasion of the reopening of the Hermès store in Osaka in September 2018. This time, instead of soap bubbles, balloons were seemingly blown away by wind. The video screens functioned as windows on the facades of the houses offering a glimpse into the rooms of the buildings.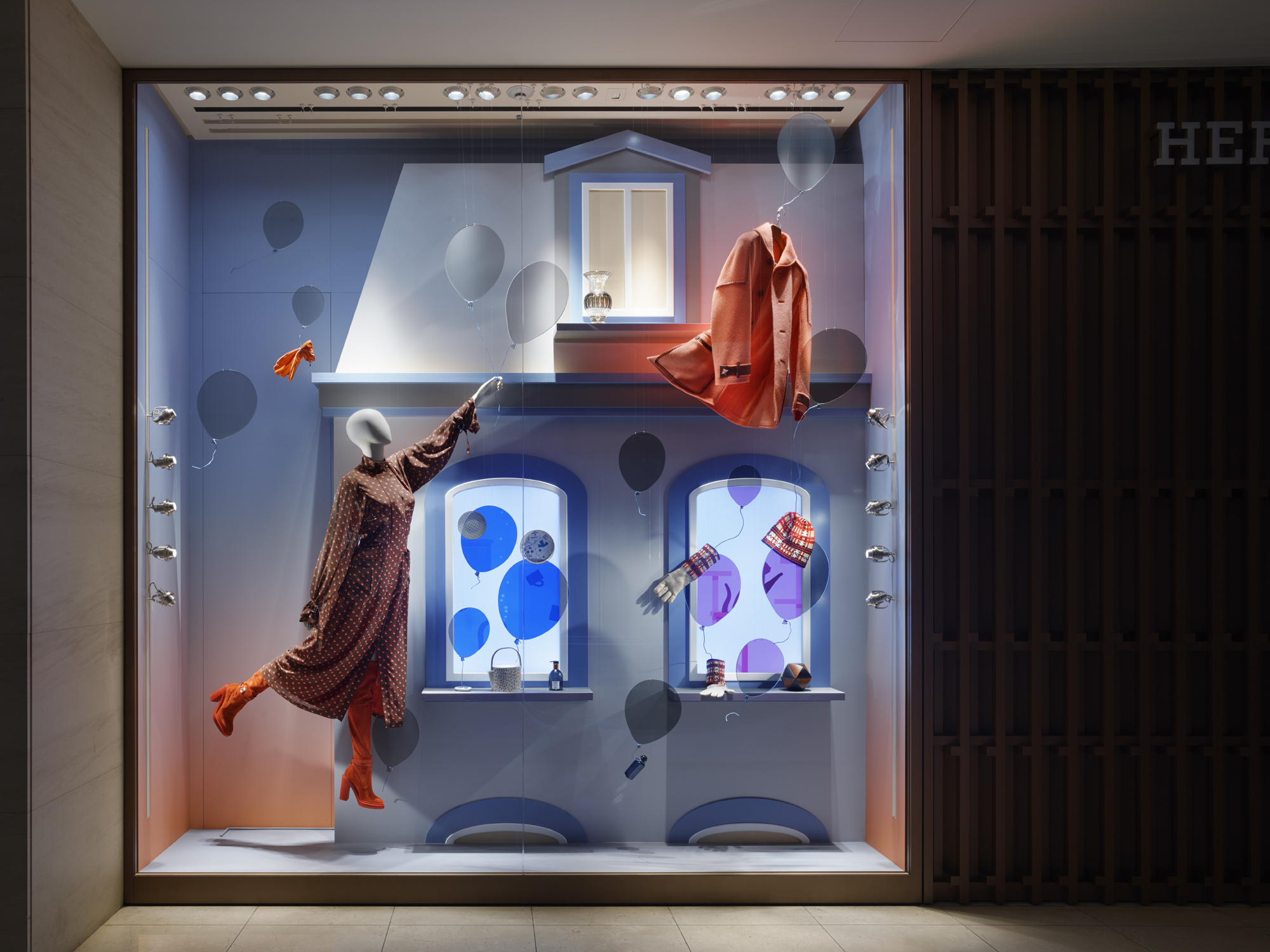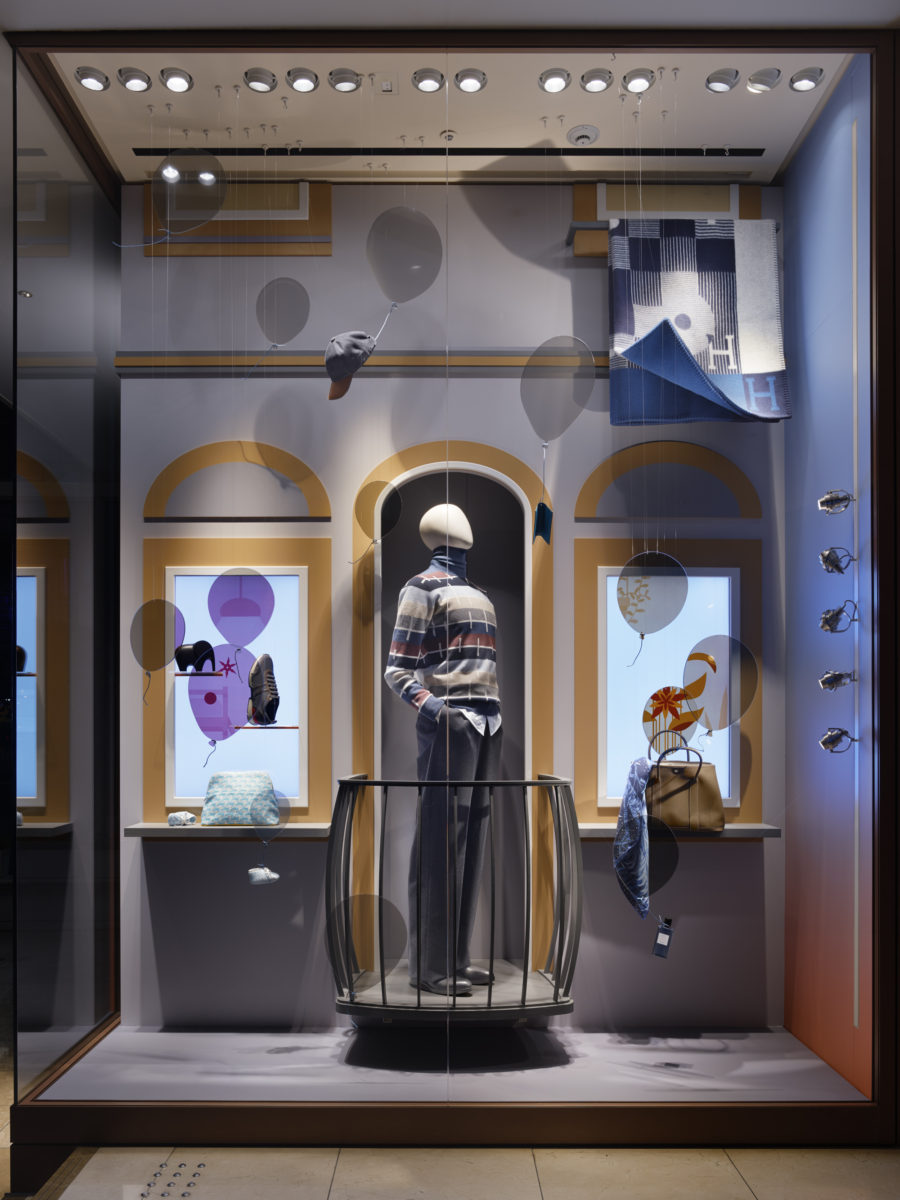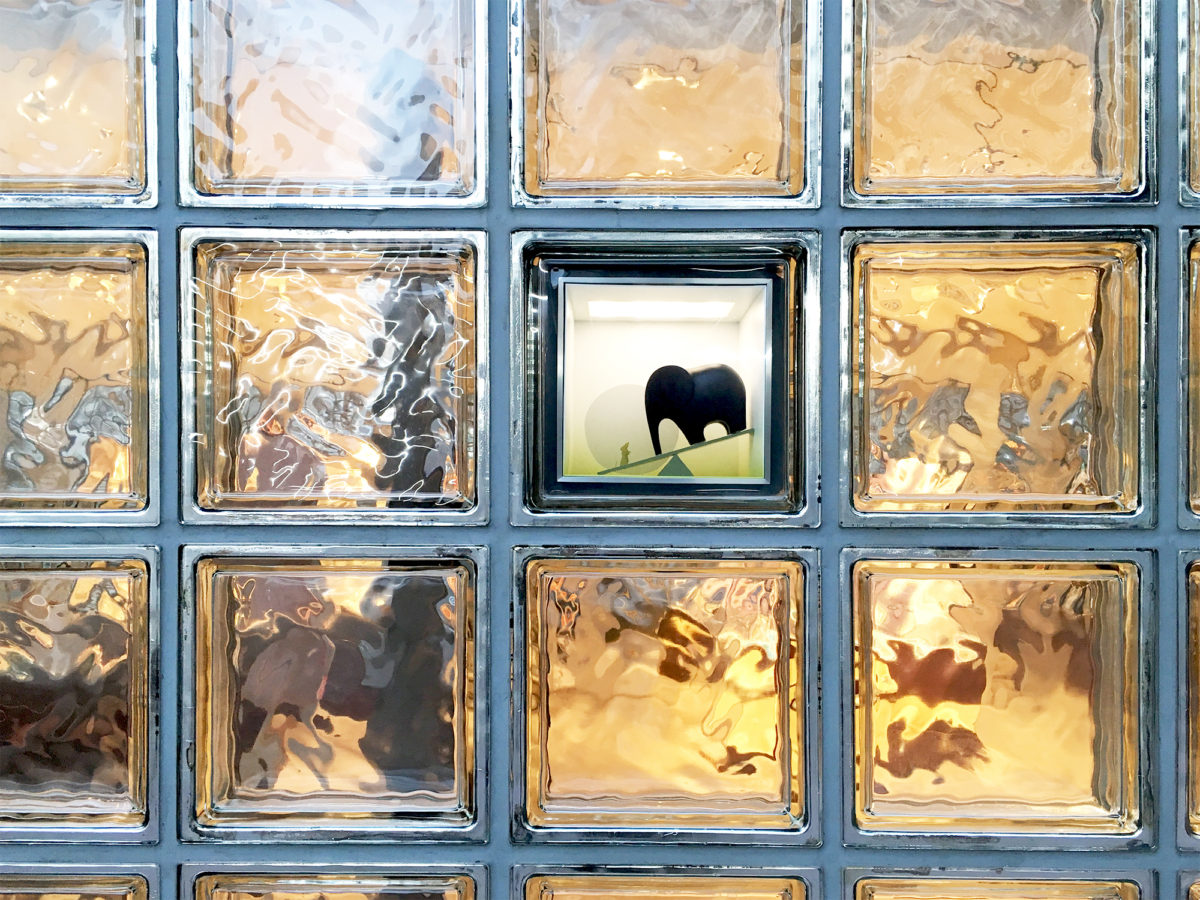 large windows
modified LCD screens, polarisation filter, various

small windows
privacy filter, various

Katharina Mischer, Thomas Traxler, Elisa Polner, Clair Garcia-Webb, Clarissa Kellermann, Johannes Nortmann