framed
celebrates the fabric by framing it
year 2012

category Products & Furniture

commissioned by

Kvadrat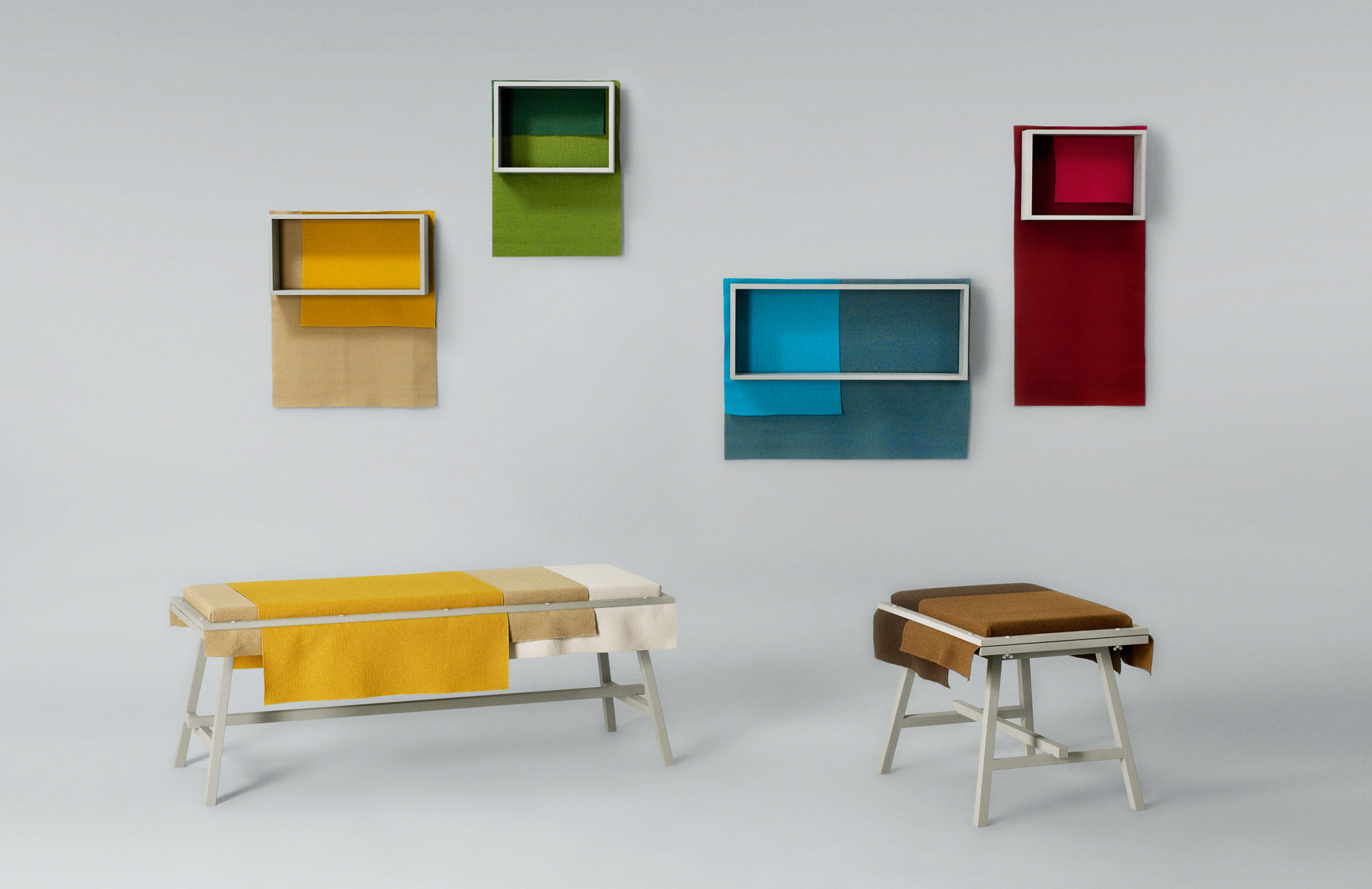 framed for Kvadrat's Hallingdal 65 – Project, celebrates and highlights the classic Hallingdal 65 fabric by framing it. Several sheets of fabric are clamped within wooden frames and form colourful elements of furniture, like the backside of a shelf or the upholstery of a bench. Since the fabric itself is very beautiful, it is kept as pure as possible and held in position through pressure and friction. Using pressure and friction has the advantage of easy changeability, as the fabrics can be swapped without complicated handling. Moreover it allows complete disassembly in all different material components for recycling. Grey is chosen for the wooden structure to ensure that the fabrics are the only colourful ingredients for the furniture. Like in a three dimensional collage the pieces of cloth are roughly positioned in a light and playful way. The resulting interior objects emphasize the used fabric as the main component and allow flexible arrangements of layers and colours.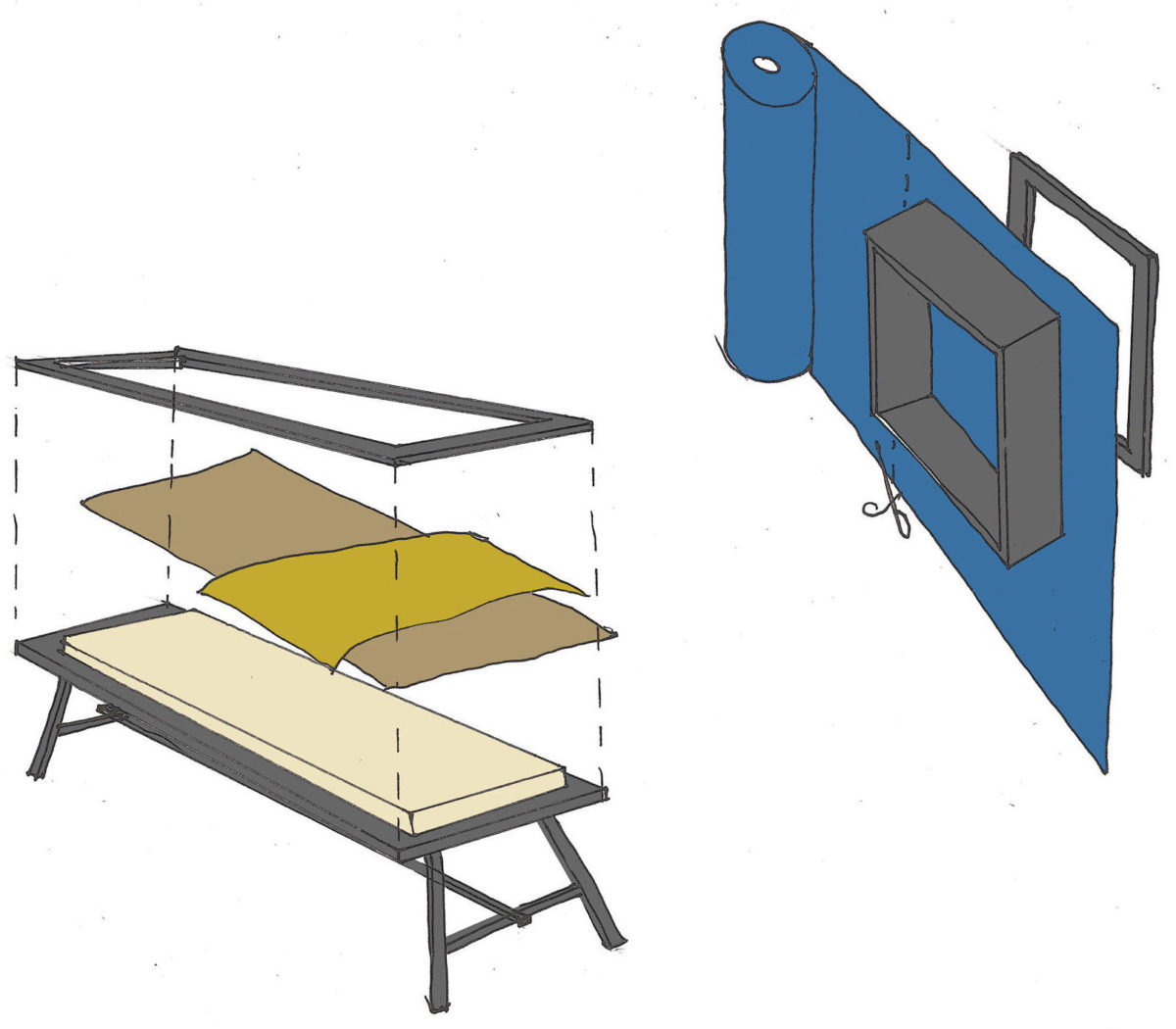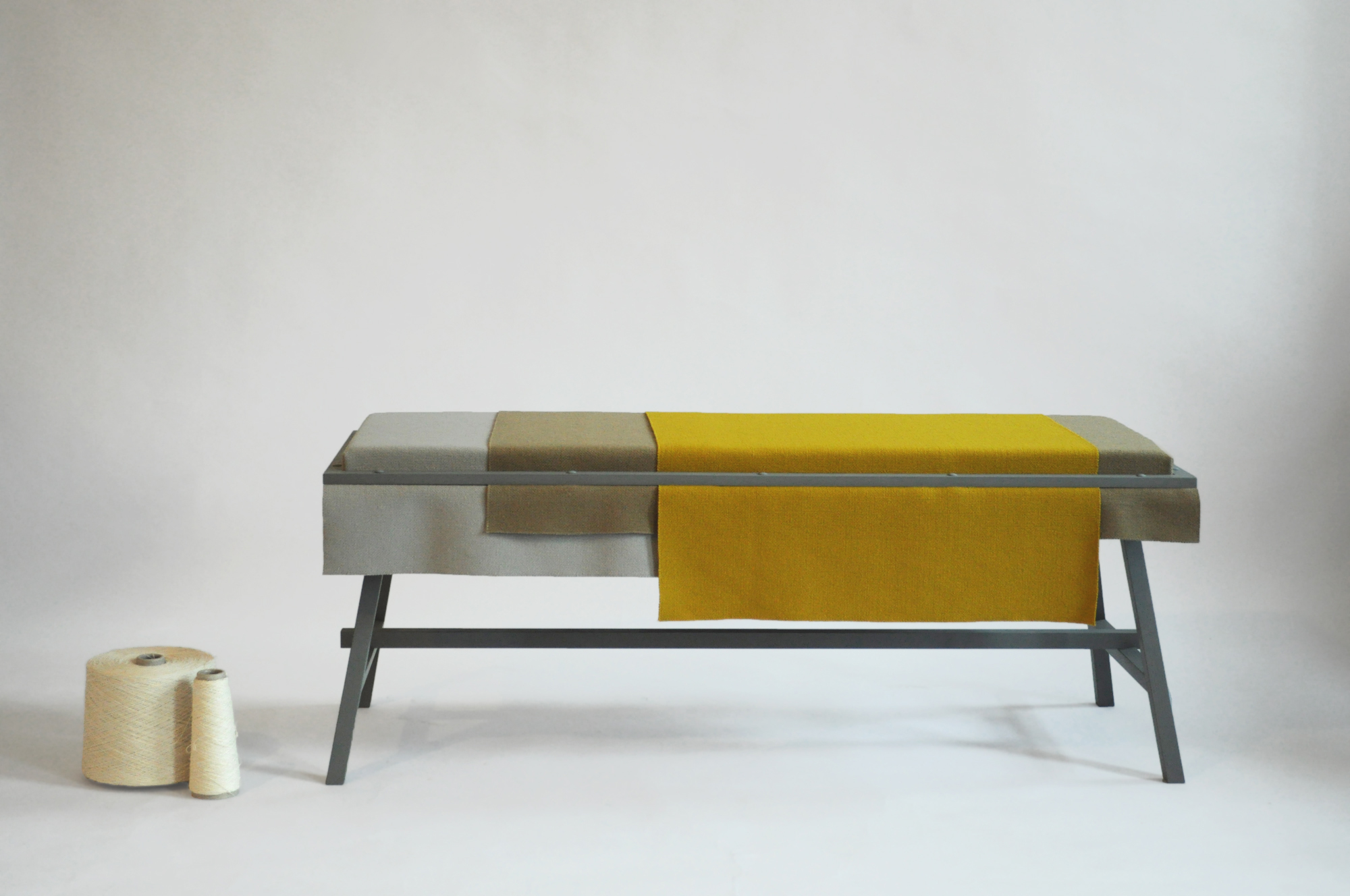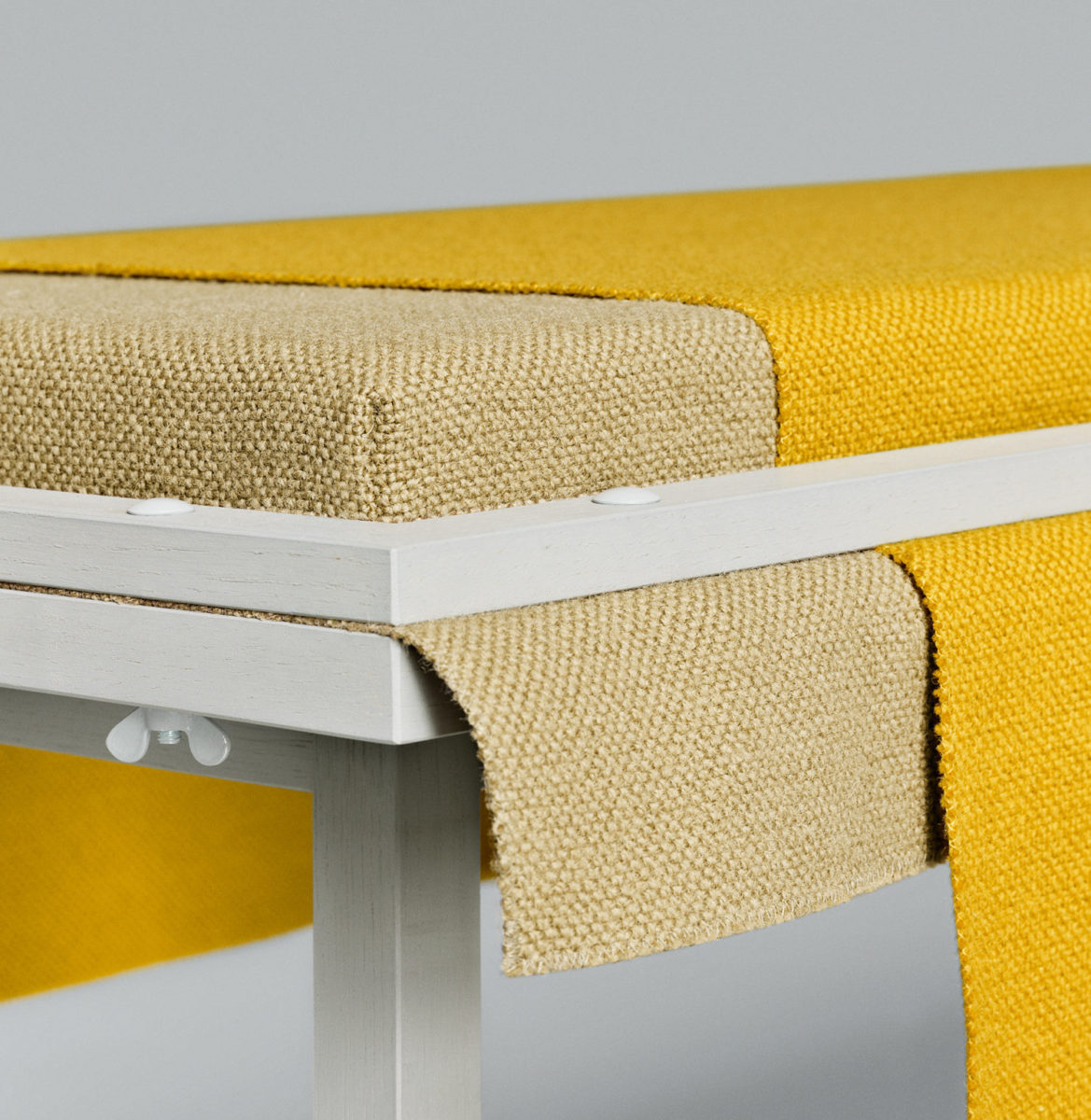 framed uses pressure and friction in order to allow flexible arrangements
and easy disassembly into all different components.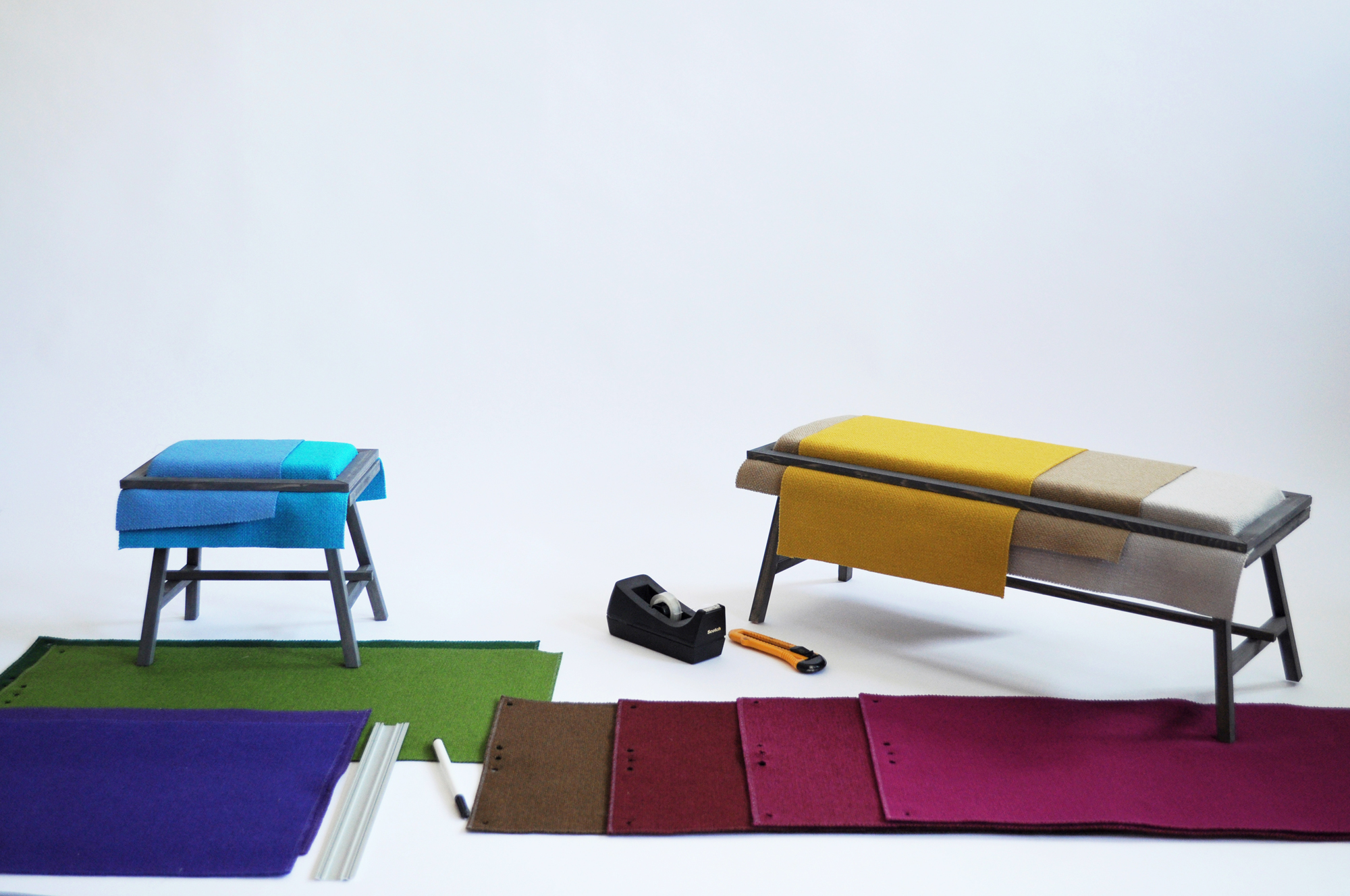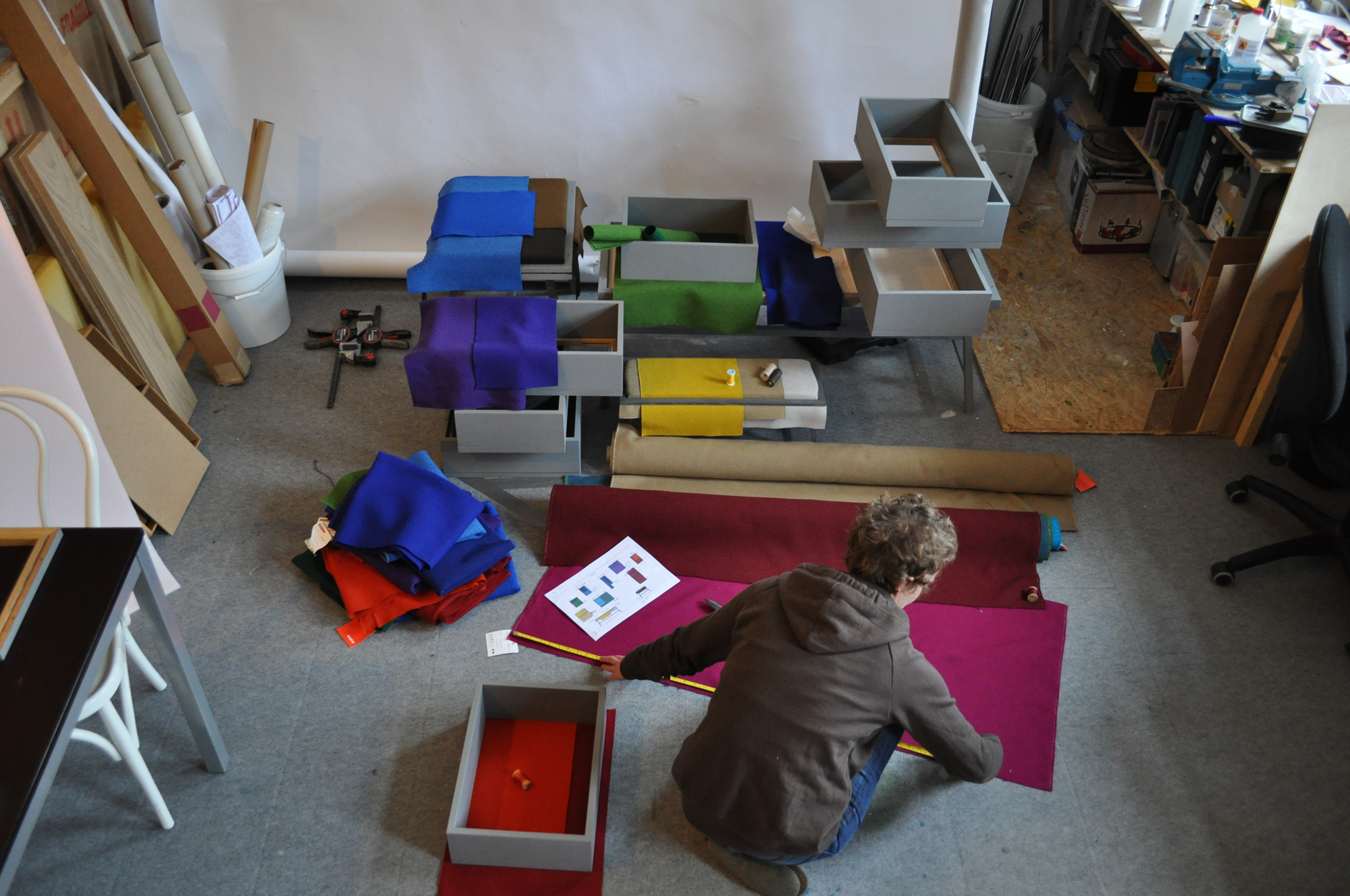 Kvadrat Hallingdal fabric, oak, grey varnish

the final size depending on the length of the fabric

wall shelves varying from

40 x 30 x 15 cm up to 80 x 32 x 15 cm

bench: 120 x 44 x 46 cm
stool: 56 x 44 x 46 cm