light volumes
delicate luminaires that catch the light in layered loops of silk
year 2017

categories Limited Editions
Products & Furniture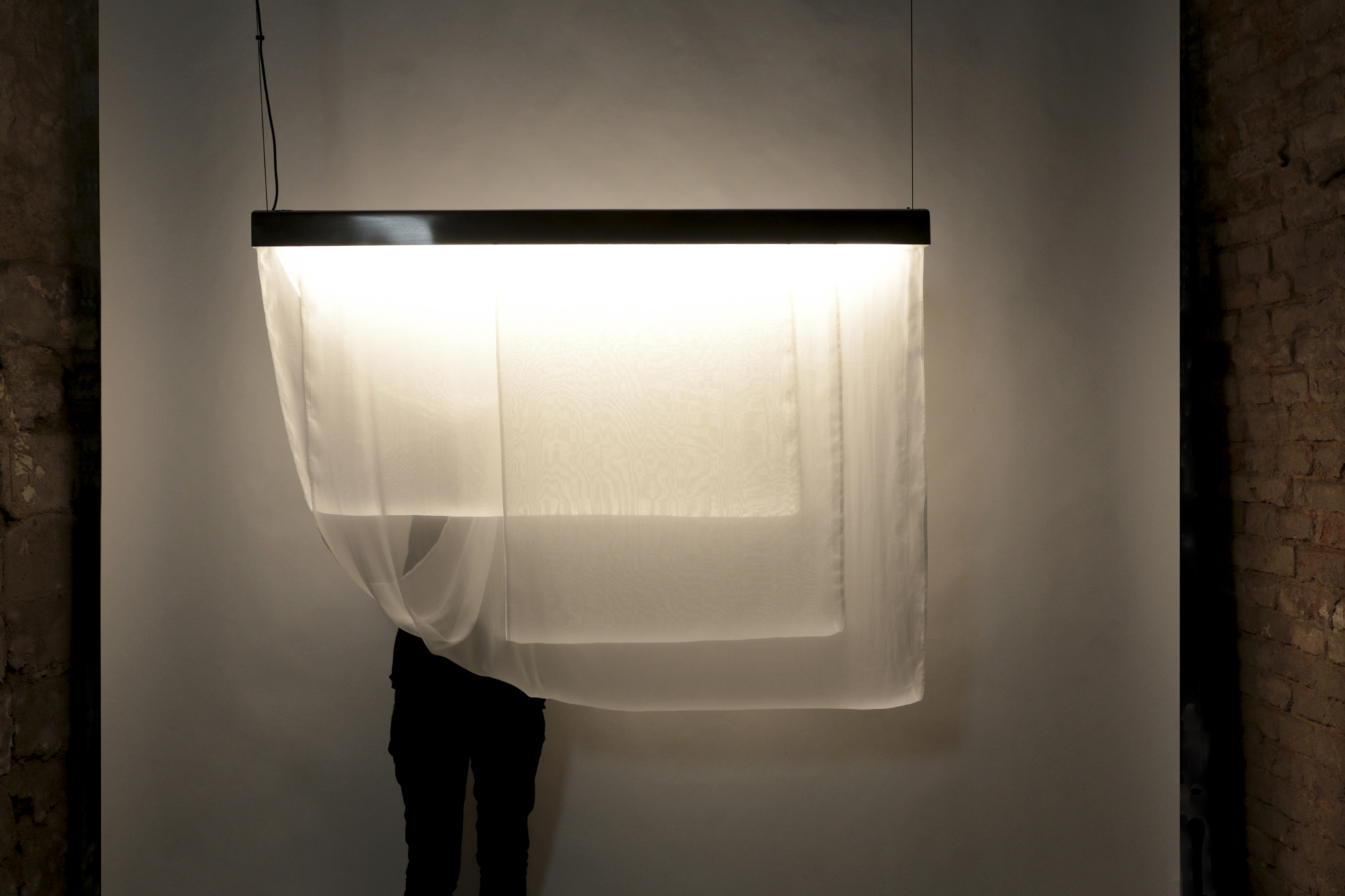 light volumes are an edition of luminous objects for interior use. Three different sized silk loops rest in one another and are illuminated. The light gently flows into the silk and the very thin, nearly transparent fabric visually transforms into various volumes of light creating a special atmosphere. Each lamp can shine in warm white light as well as in a dedicated colour.
They give off a very even illumination that almost appears to be caught in the fabric. Suspended from the ceiling, light volumes can be used as an ambient light in front of a wall, above a table or as well as an airy room divider, whilst at the same time it can give colour to a space.
light volumes are available in six different sizes and five defined colours. As a limited edition piece, every luminaire is an unique object that will not be produced again in this combination. In the white light mode, the luminaire can be dimmed three steps down to 25% luminosity.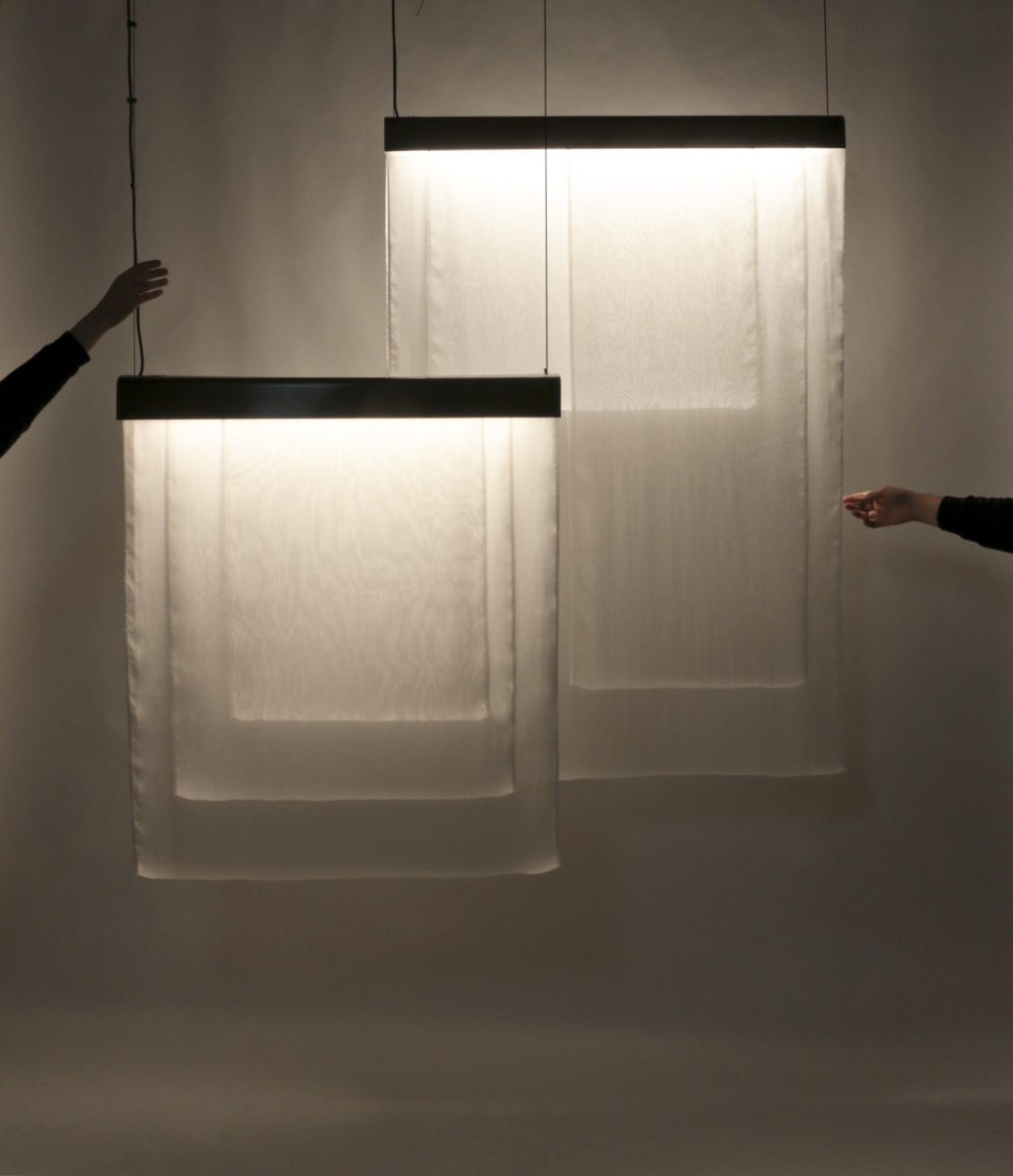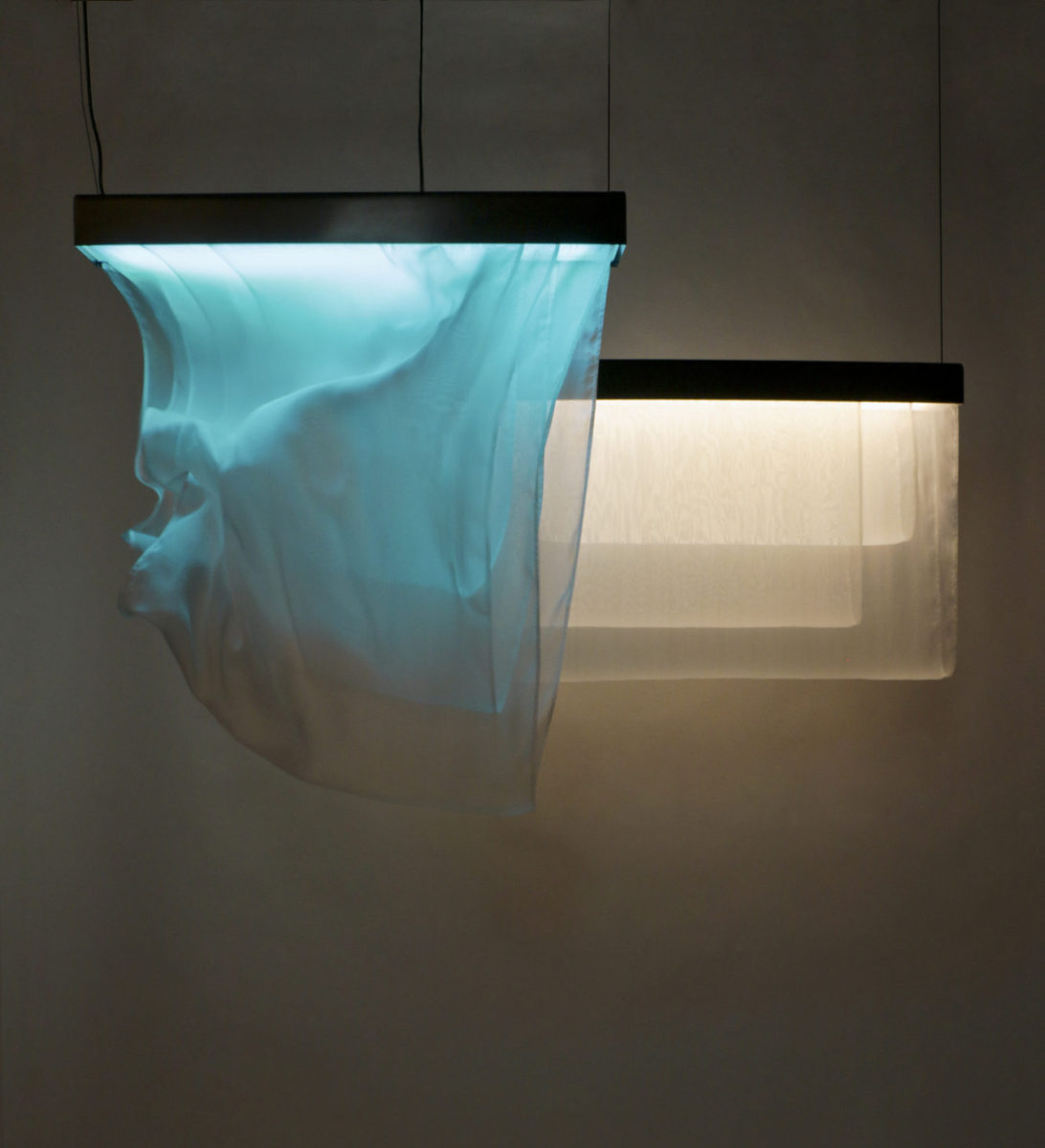 With every gentle breeze the characteristic flow of the silk becomes visible and little ripples float across the fabric.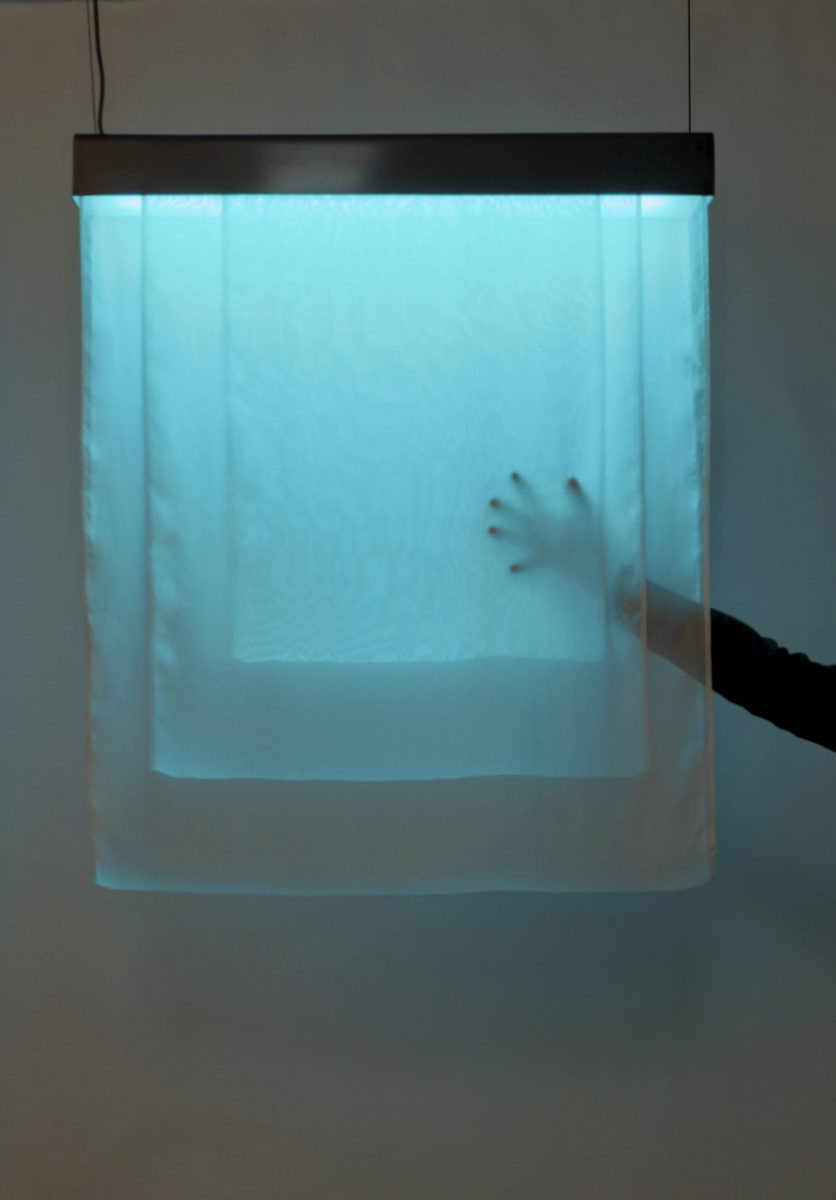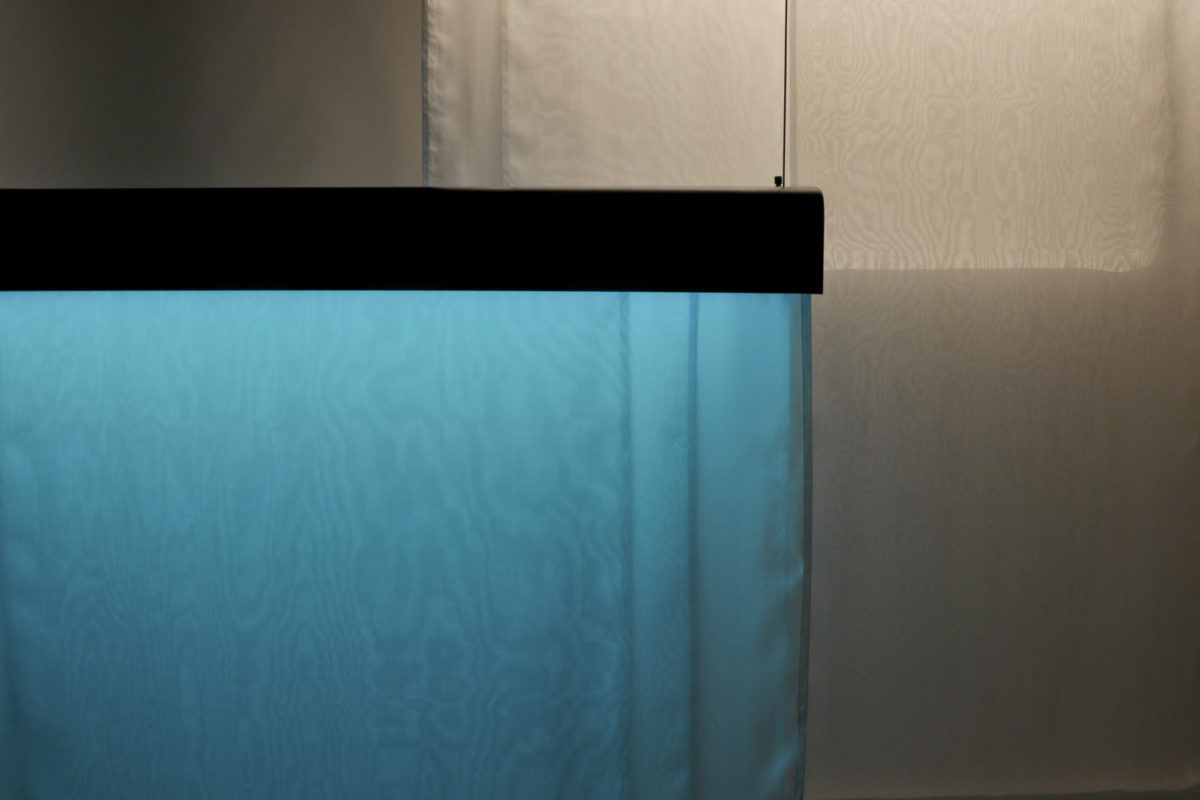 light volumes can be hung either as a single piece or in a combination of different sizes and colours.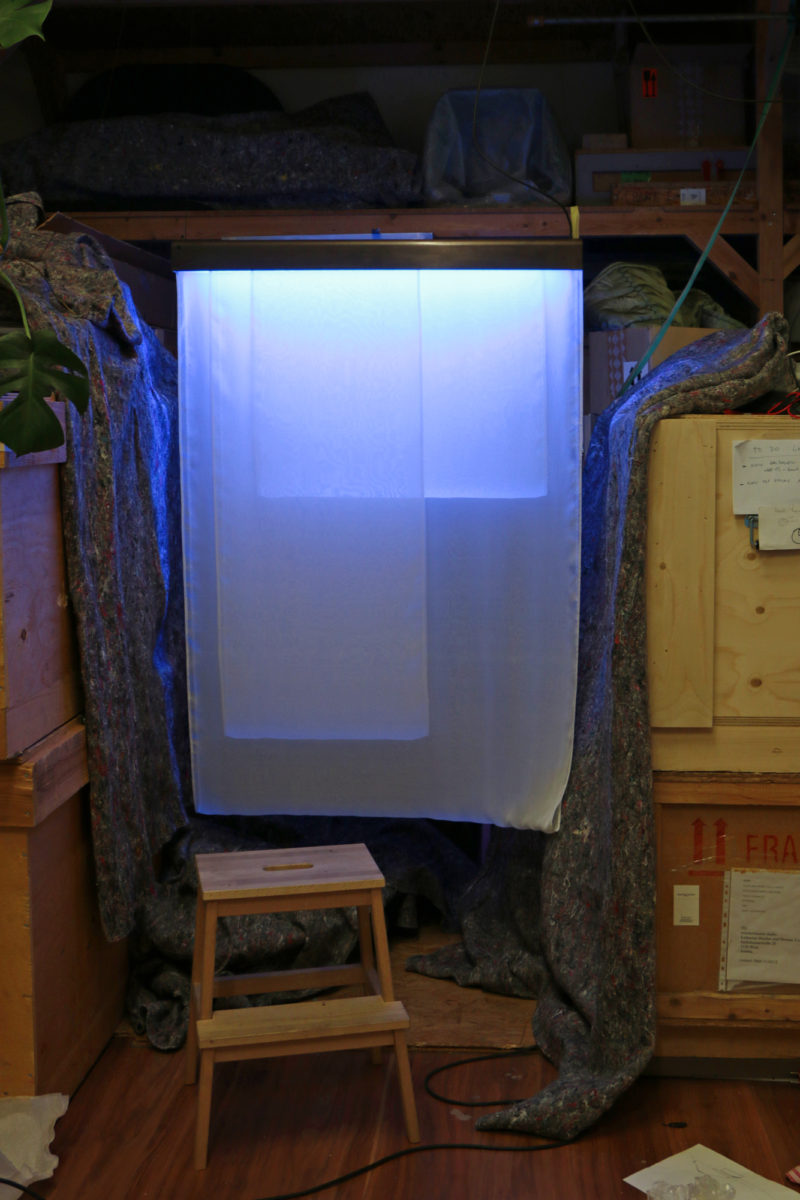 silk, patinated brass, aluminium, LED, light diffuser,

custom made circuit board, electronic components, steelwire

width by lengths
size I: 140 x 100 cm

size II: 100 x 140 cm

size III: 100 x 80 cm

size IV: 100 x 55 cm

size V: 80 x 90 cm

size VI: 60 x 110 cm
depths of all sizes: 12 cm

electrotechnical

development

Katharina Mischer, Thomas Traxler, Elisa Polner, Claire Garcia-Webb