coalesque
an interactive installation visualizing playfully how dialogues help to create new thoughts
year 2019

category Kinetic & Interactive Installations

commissioned by

curated by

Maria Cristina Didero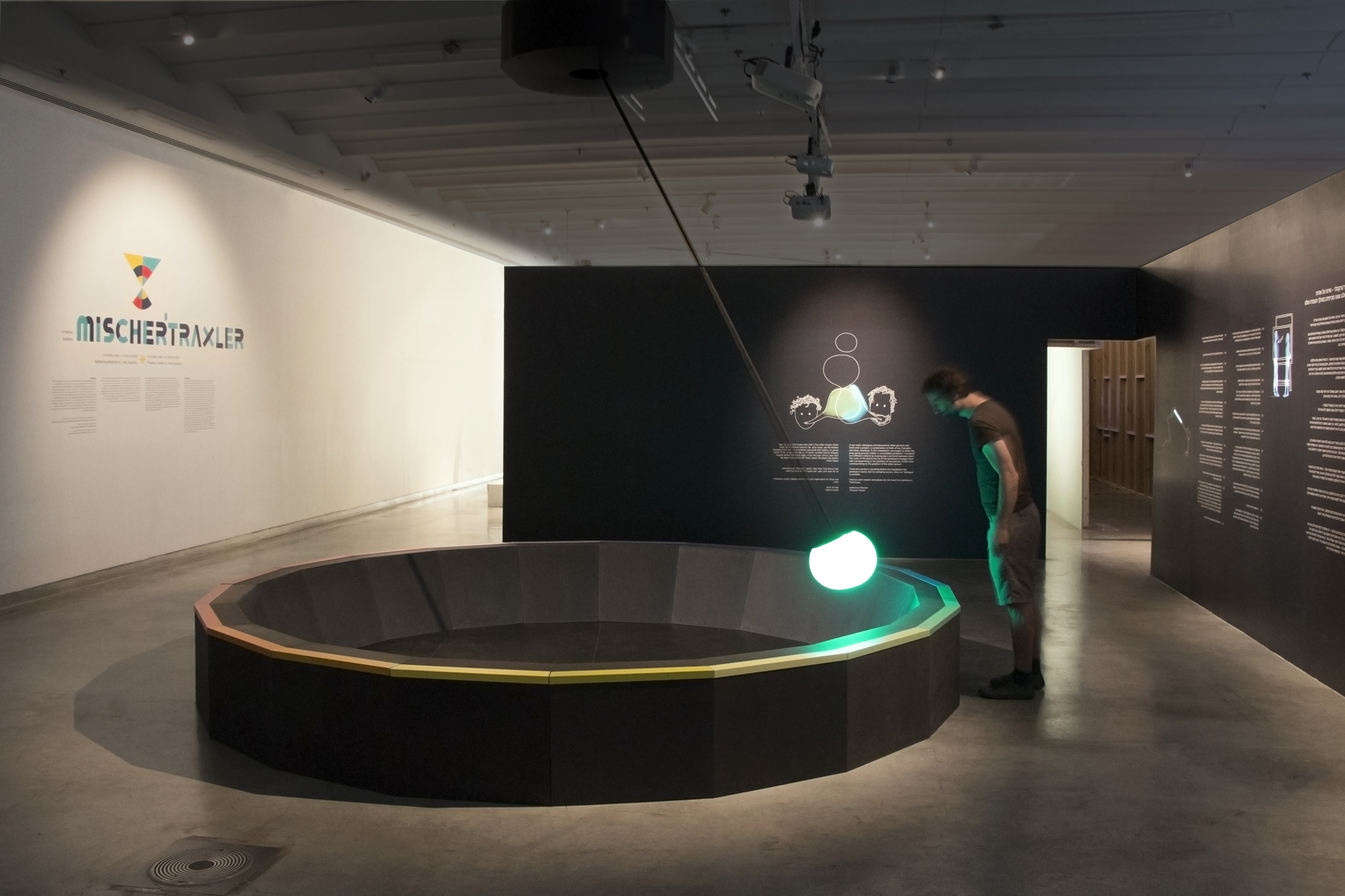 coalesque was developed for The Conversation Show – an exhibition curated by Maria Cristina Didero – at the Design Museum Holon.
The project visualizes and intends to sum up the studio's working methodology, where dialogues and discussions often go back and forth until a project (a mixture of Katharina and Thomas' thoughts and ideas) evolves to become something they believe is better than if it would have just popped out of one single head. This impressive machine called coalesque changes the color according to the position of the person who approaches it. It looks like this pendulum is watching people and suggests information. It rotates, but always via the middle, as it seems it should always get to the center in order to start a new adventure at the borders to encounter a human entity. Questioning delicate and sensitive topics via extraordinary devices represents at best the core household of the studio. With any given subject, the duo challenges itself in a thoughtful propaedeutic research to shape the object or the installation they have in mind, which is able to tell their story. coalesce as a word could pass different meanings: to blend, fuse, combine, join, mix, unite, come together, meet, amalgamate, associate.
Or again to band together, intermix, mingle, intermingle, interweave, become one, synthesize; and it is this very last one which better mirror the sense of the couple: to engineer an appliance capable to interact kinetically with human beings in such a precise, analytic modality. As streams coalesced in the forest to give birth to small rivers, this is their way of getting together to produce new effect. And most of all, according to mischer'traxler's words, "they produce a better version than the singular one could be." Balancing between workmanship and technologies is one of the must of the couple to visualize a vocabulary able to stand solid to the approach their design has to look like. It is a mutual, social effort that leads to an aesthetic of engineering that the designers put together to produce, once again, a high-tech landscape of projects, which is consistent and solid since the very beginning of their career. As they say: "design can be functional, good and beautiful not just in objects but also in the ideas it represent." coalesque stands for the perfect example.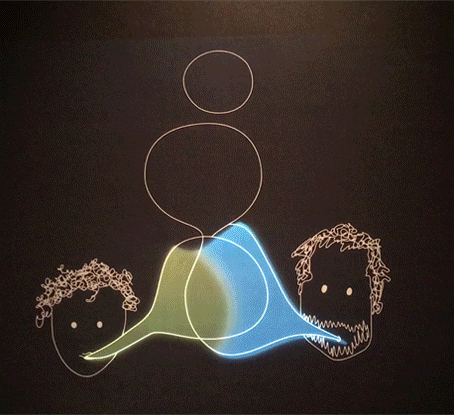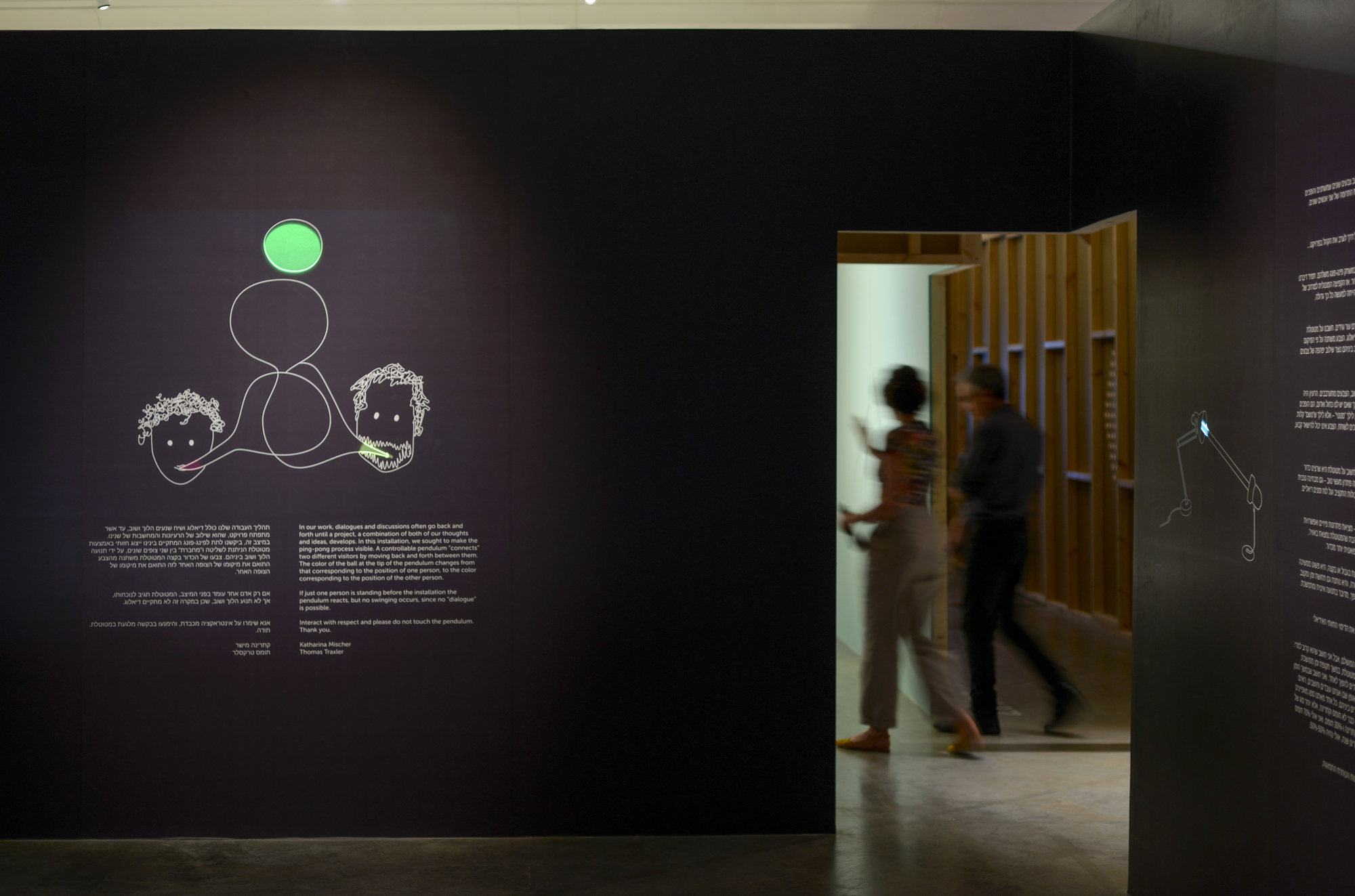 | | |
| --- | --- |
| K | We had the idea of mixing colors. Changing appearances became important for representing the input coming from two parties. It's like mixing two colors that change and become a third color. |
| T | And we had to find a way to involve the audience in the project. |
| K | . . . so that they can play their own ping-pong. We always talked how a conversation is like a ball. So this mental jump to a sphere of movement between two people was not so far. |
| T | Then the whole project came into being. We thought of having a pendulum that swings between the two partners in a dialogue. Depending on where each one is standing,there is a certain color, and in between them the sphere forms this beautiful mixed color that one did not expect before. |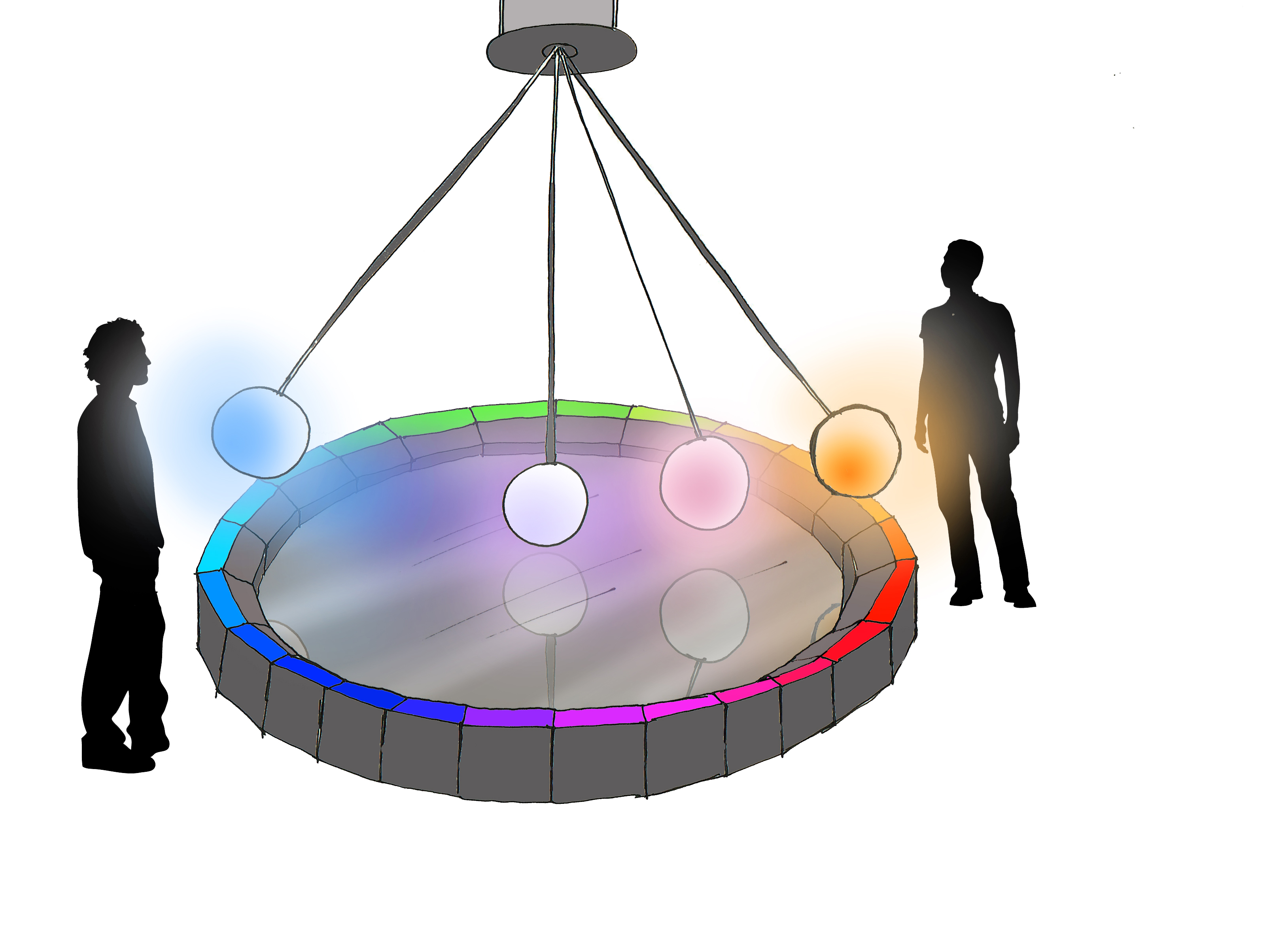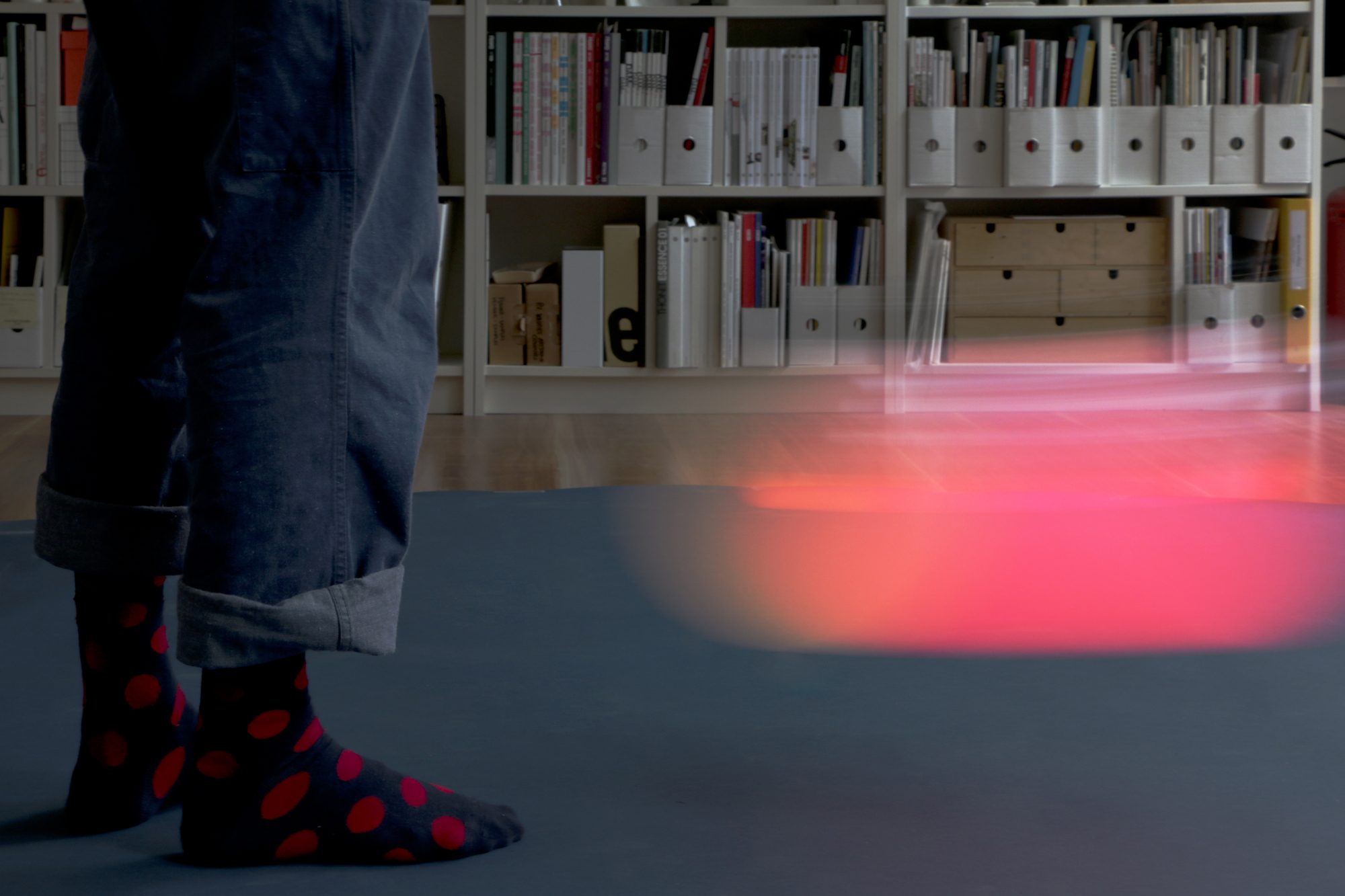 MDF, paint, plastic, stainless steel, LEDs, various electronics

electro-technical development

Katharina Mischer, Thomas Traxler, Stephan Jäger, Monja Hirscher