marine mirage
a whimsical underwater scene for Hermès
year 2019

category staging & spatial Installations

for

hermès japon
Hermès' 2019 theme "the pursuit of dream" was translated into a window display that allows the viewer's fantasy to dip into a surprising underwater world.
Dreams allow everything. Fluids become solids, gravity is ignored, materials change continuously, objects become corals and fish, and one can jump from reality into other surroundings.  The latter is the main idea behind marine mirage – a woman escapes her ordinary city life and enters a colourful ocean. What if glasses grew like corals?  What if gloves would be hybrids between fish and object and swim like a school of fish above the seabed ? What if jellyfish carry delicate leather handbags?  Inspired by simple kinetic toys, the jellyfish in the window slowly move up and down, appearing as if they were alive and bringing some movement into this special window.
This special display was designed on the occasion of the re-opening of the Hermès store in Chiba, Tokyo.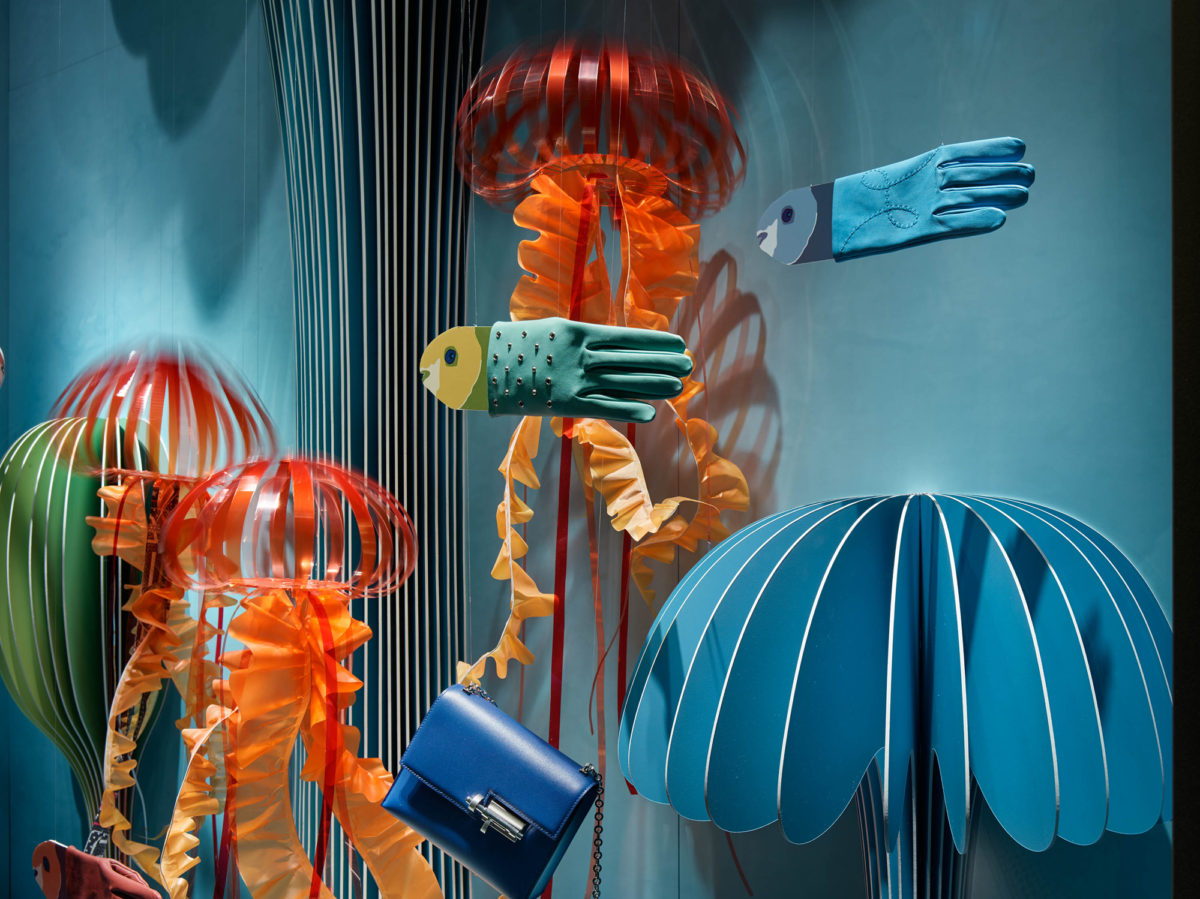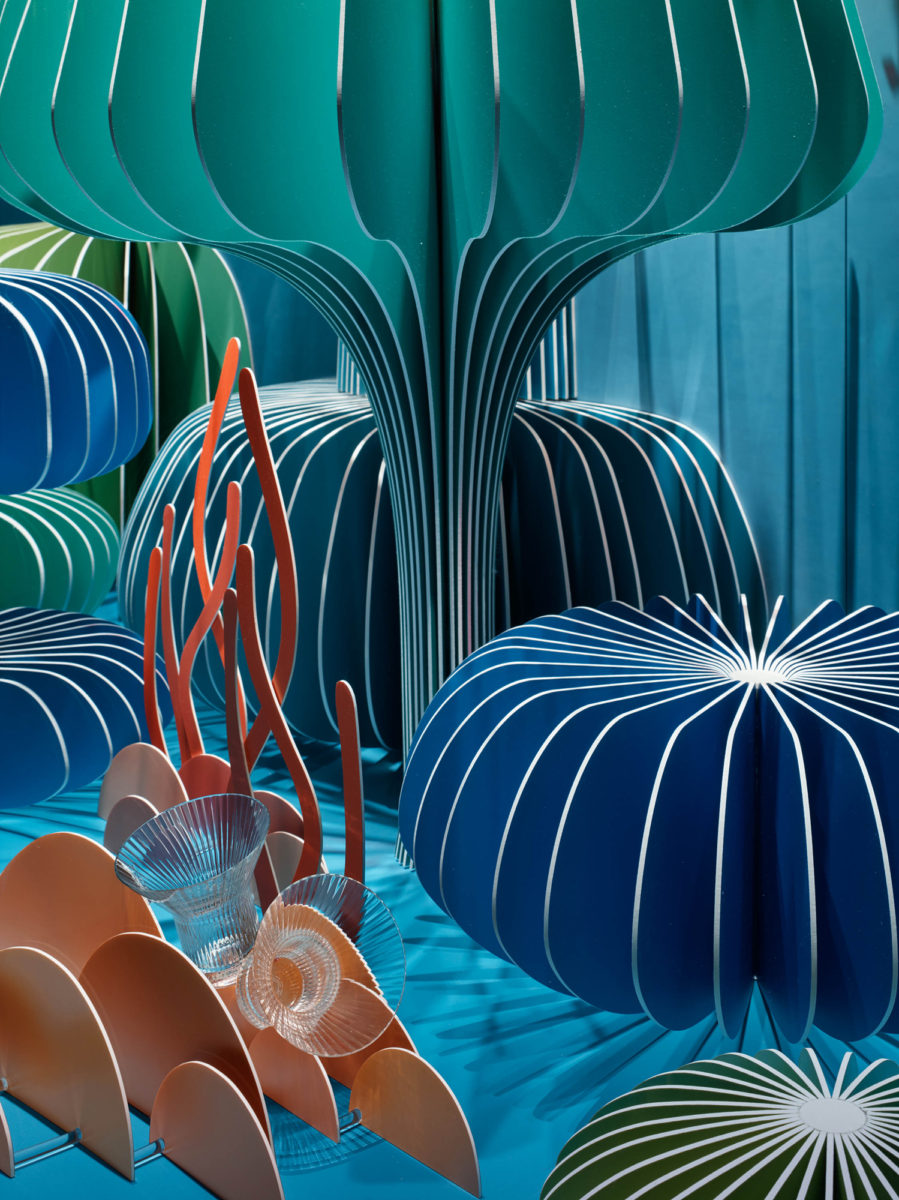 The designed sea-world and Hermès objects merge seamlessly inviting the viewer to discover details and products.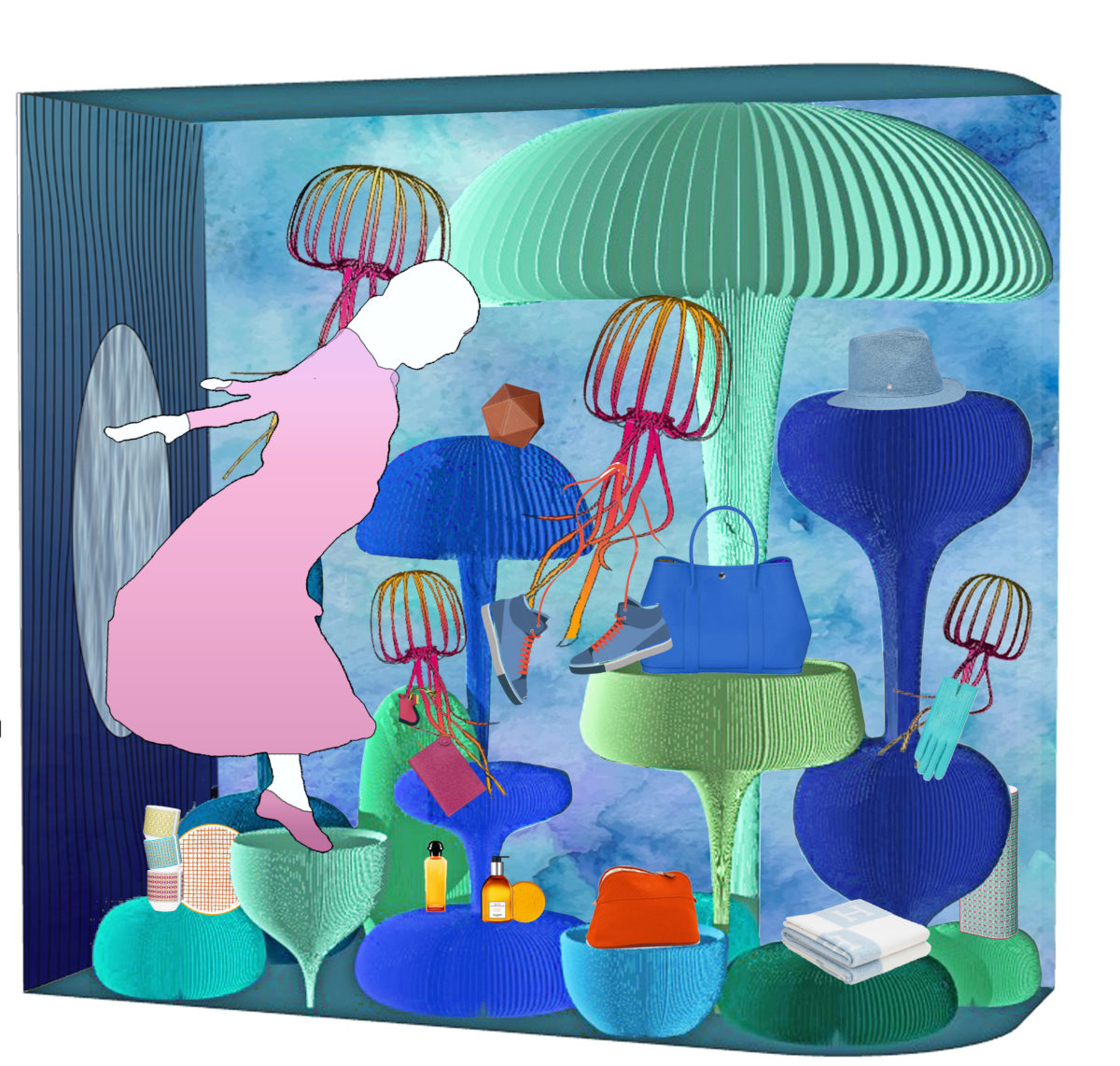 paper, foil, wire, motors,

Katharina Mischer, Thomas Traxler, Elisa Polner, Monja Hirscher