sudden reality & the world beyond
dream elements entering reality to
form magical window displays
year 2019

category staging & spatial Installations

for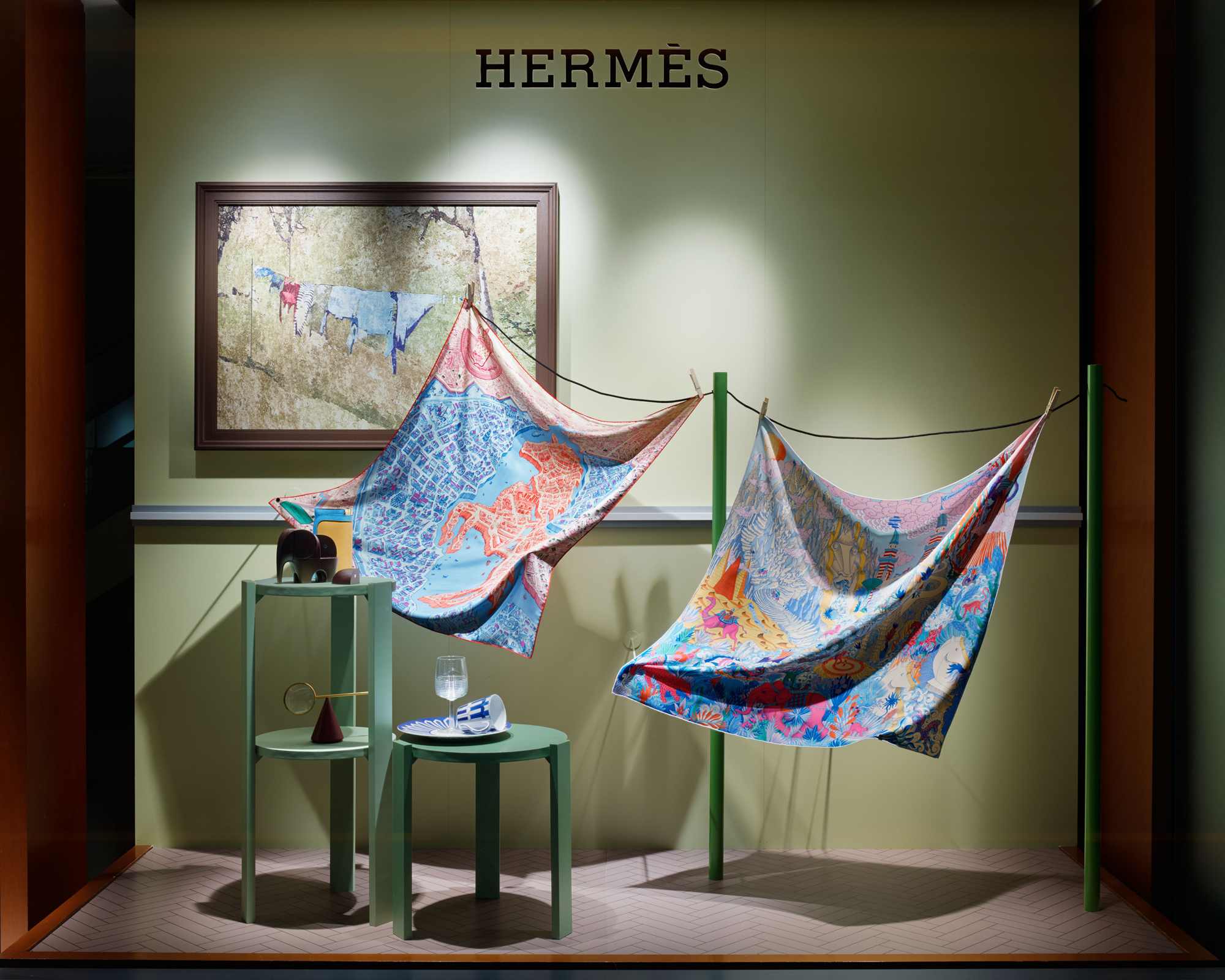 Reacting to Hermès' 2019 theme "in the pursuit of dream", we designed two different concepts as window displays for Hermès. The various scenographys were installed in all shops across Japan in the winter-season of 2019. Both concept merge reality with dreamworlds, that exist in hidden layers beyond, and bring magic and enchantment into the windows.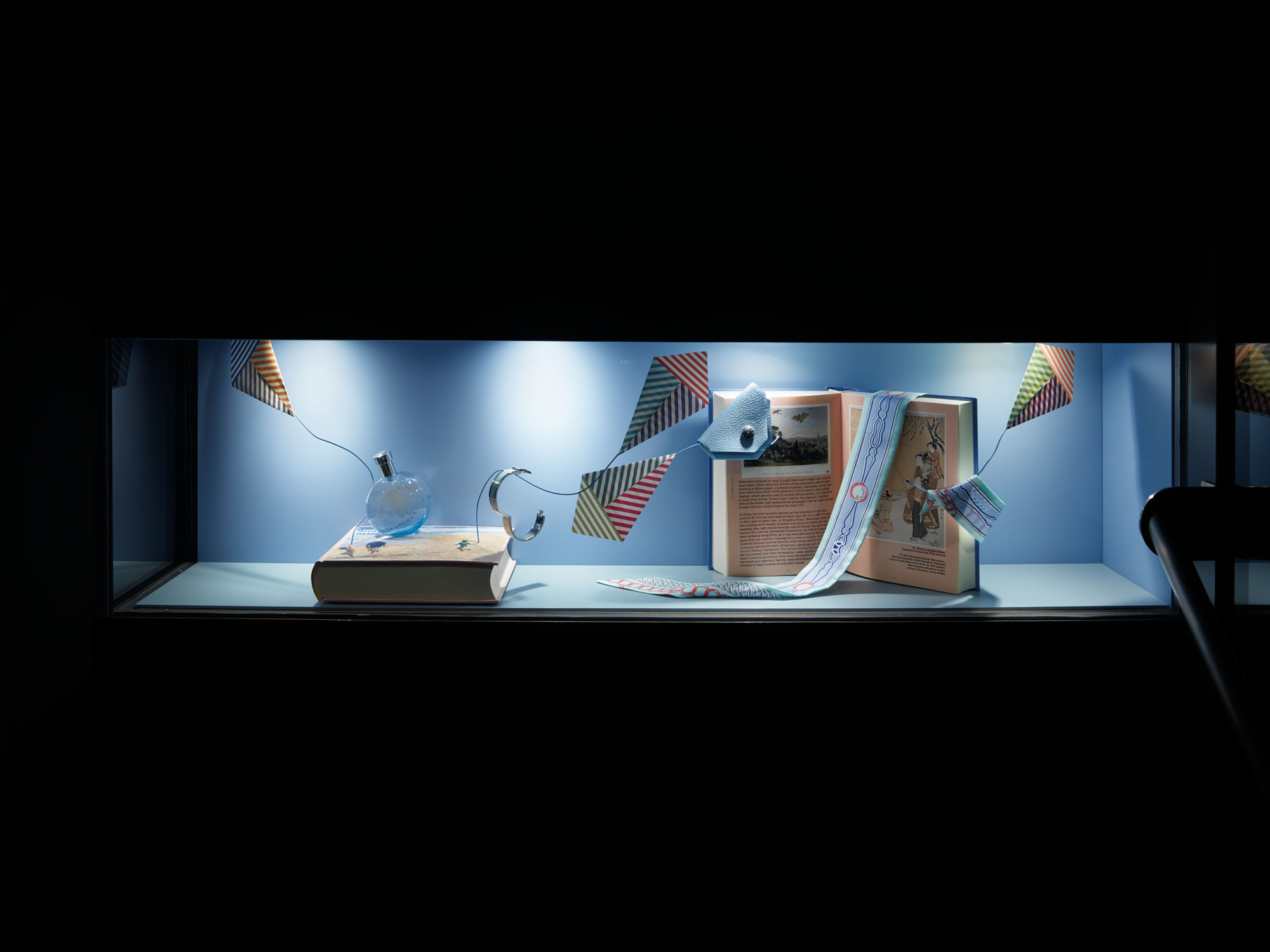 Dreaming often merges a surreal world with reality. Things that are ordinary items of daily life change suddenly their appearance, behaviour and scale. This is what the concept sudden reality brings into the Hermès window displays. Paintings hanging in normal "households" suddenly become reality. The painted scenes become alive and blur into the rooms with Hermès objects to create a mixture between the real and the imaginary. Various scenes can be discovered:  Reeds grow out of a painted image of a lake and help to display Hermès objects; botanical drawings on a wall become alive and fill the room with plants;  a kite gets loose on a painting of a beach with playing kids and flies into the Hermès window. On closer inspection one realizes that the kite is made out of a folded scarf; A beautiful painted colourful autumn tree defoliates and the red, yellow and orange leaves fall into reality and fill the Hermès display with foliage covering and displaying various products and last but not least a painting depicting a cloths line spans into the rooms and the cloth become delicate Hermès silk scarfs moving in the wind.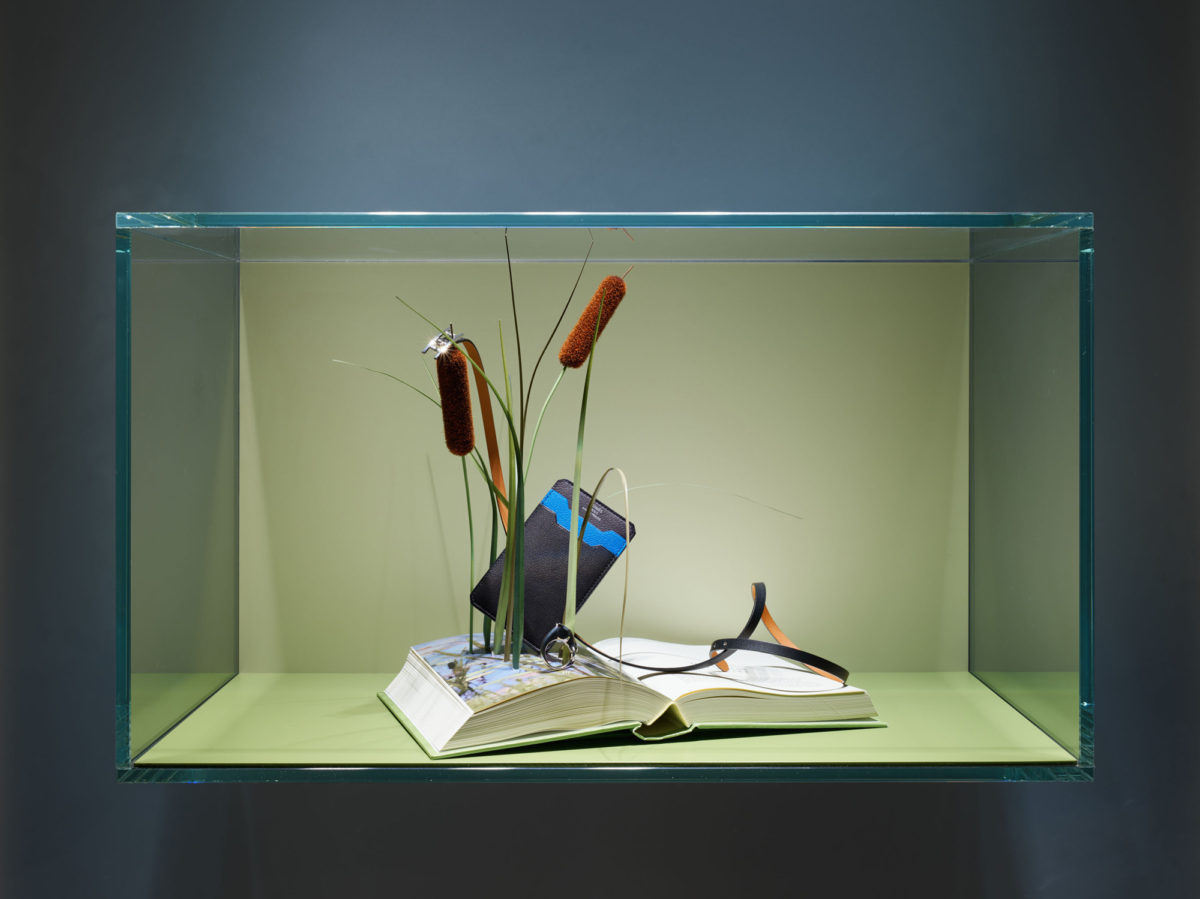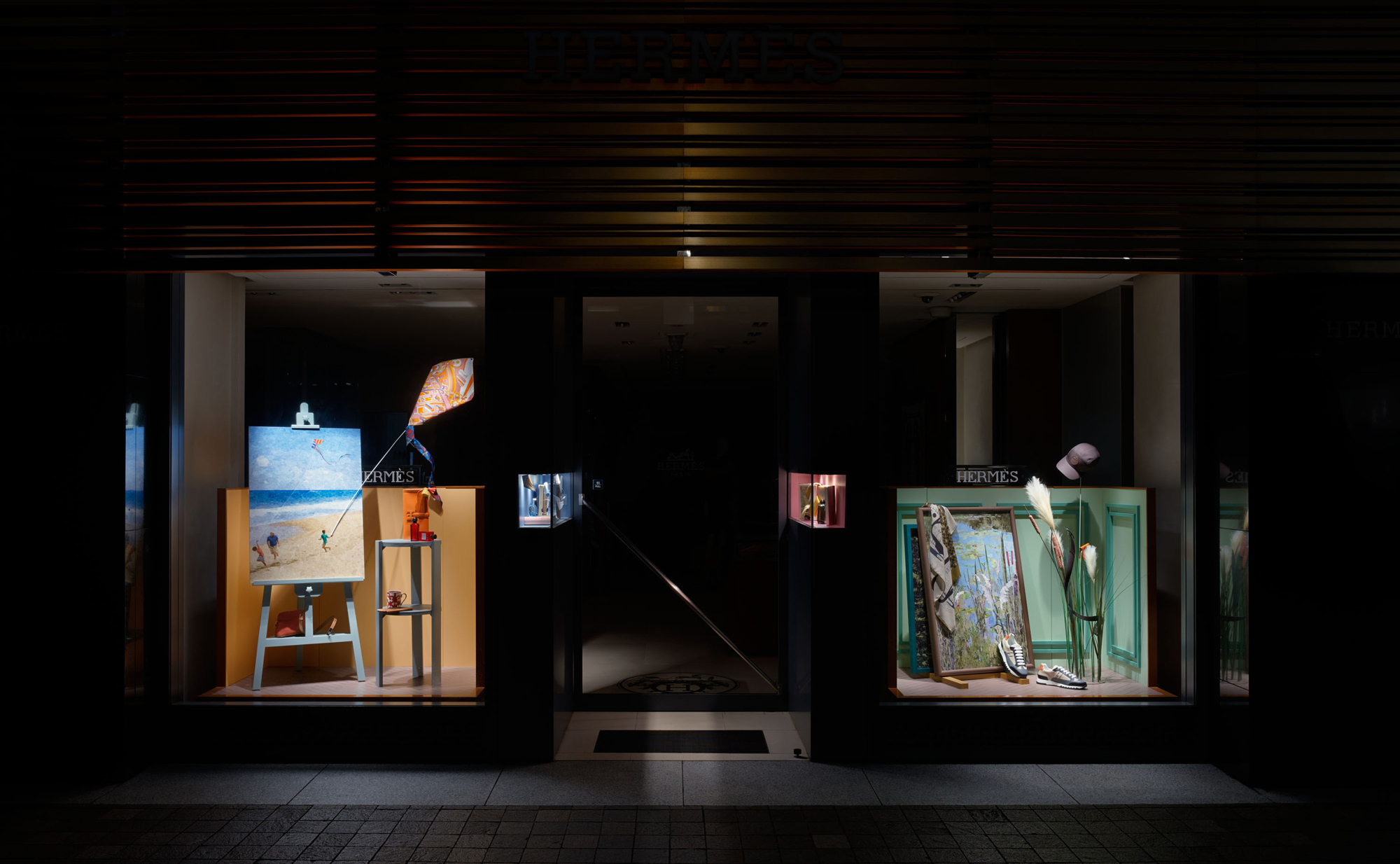 dreams create worlds with very familiar elements but strange aspects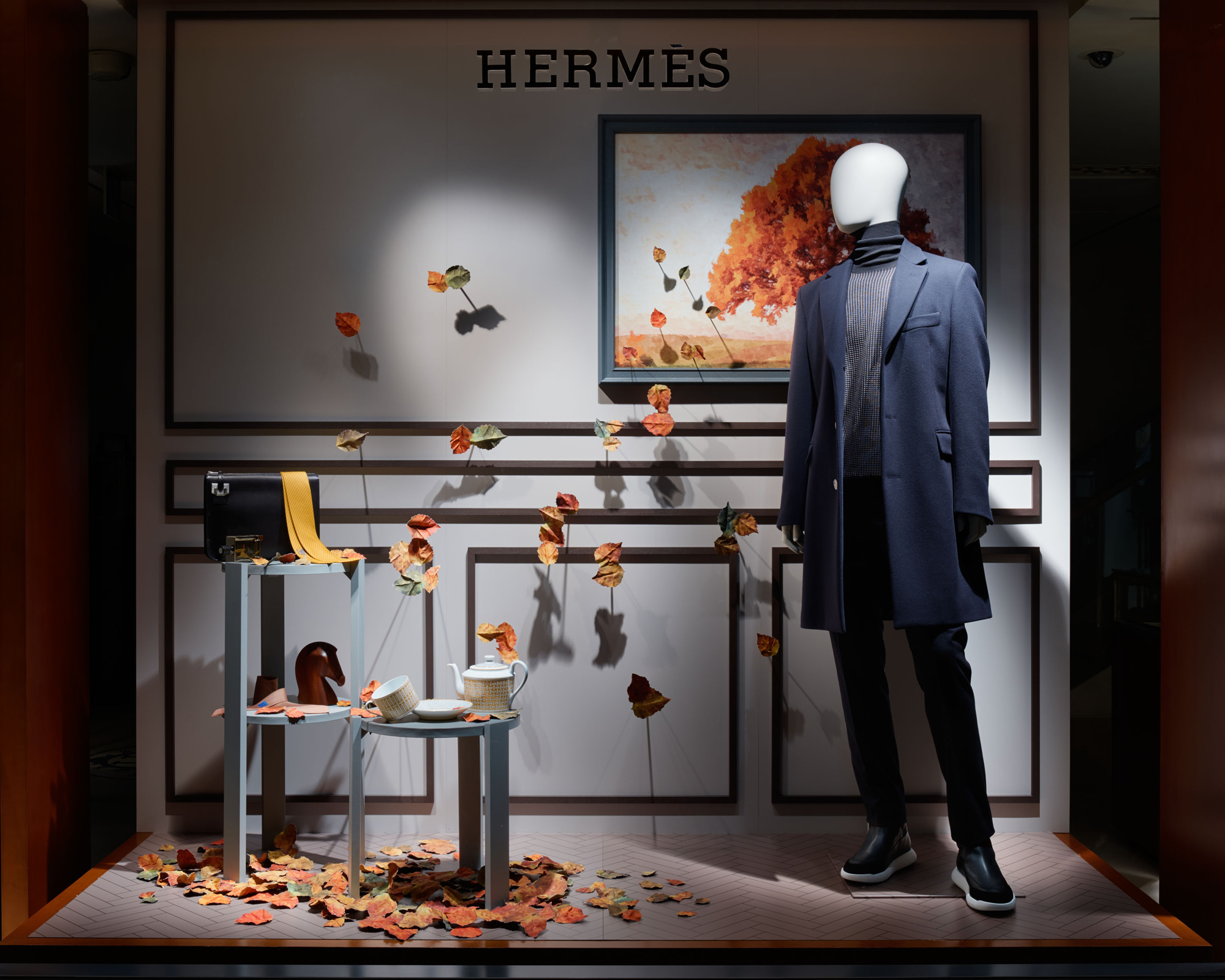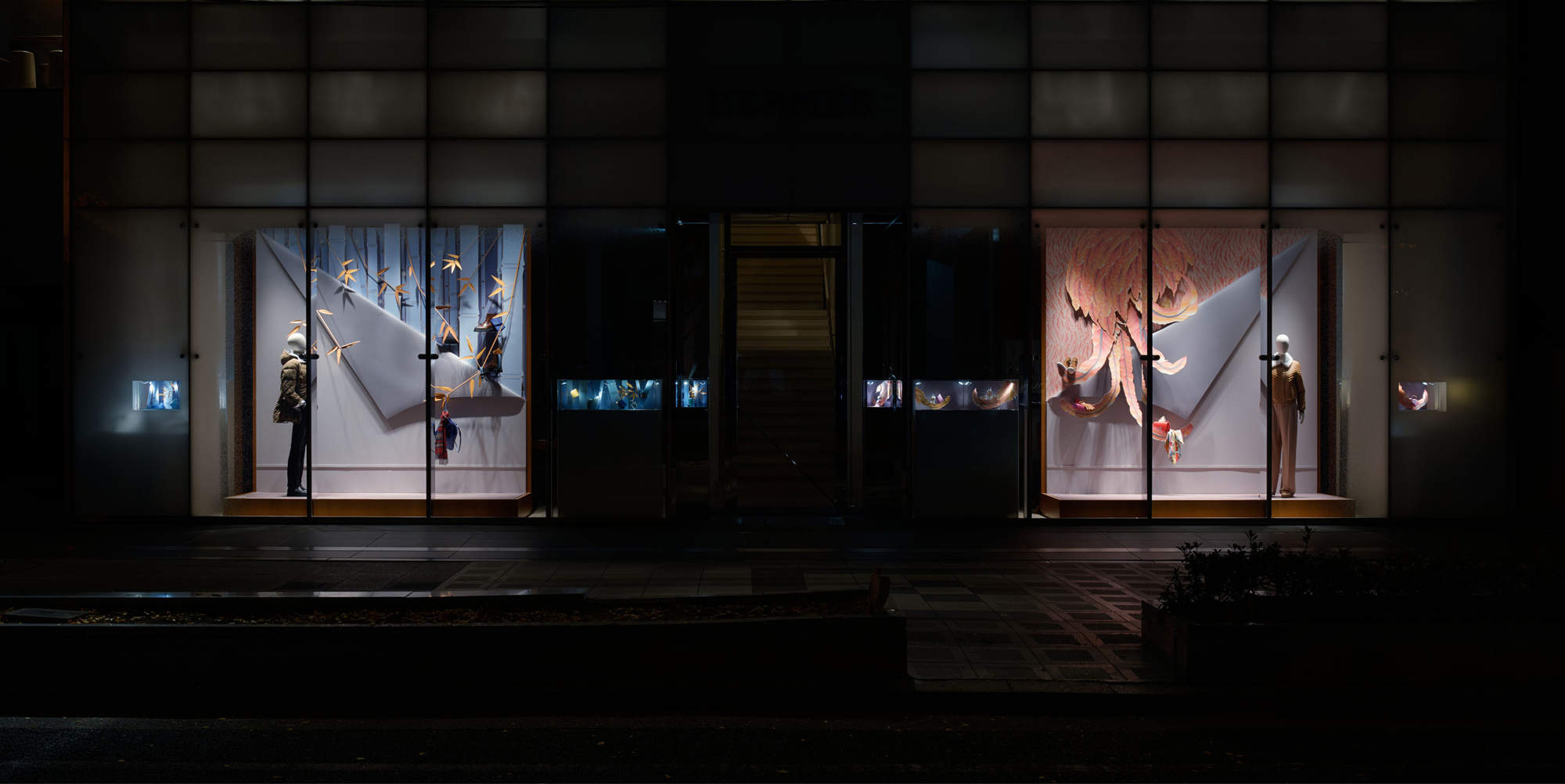 Our dreams are subconscious layers of our mind. They are hiding behind our everyday life – sleeping when we are awake-  and are invisible to our rational behaviour. In the concept the world beyond these hidden layers, and especially dream creatures of the fantasy world are unveiled in various ways in the Hermès window displays. Walls are ripped open, tapestry glides down, carpets bend open. These openings allow the hidden world beyond to enter  reality. The beautiful big dream scenes and huge creatures enter the displays and bring Hermès products along. One of the creature unveiled is a huge hairy, furry lila being. Never seen in full, one can imaging the soft big, gentle beast. Hidden in his fur, on big strands of hair, Hermès products can be discovered. Another scenery is a winter bamboo forest slowly growing into the displays. The last unveiled world is again a fantastic animal. A big bird with huge colourful feathers lives in the world beyond. Resting behind in the dream world, its feathers spans into the windows and are full of Hermès objects. – They as well bring some dreams along.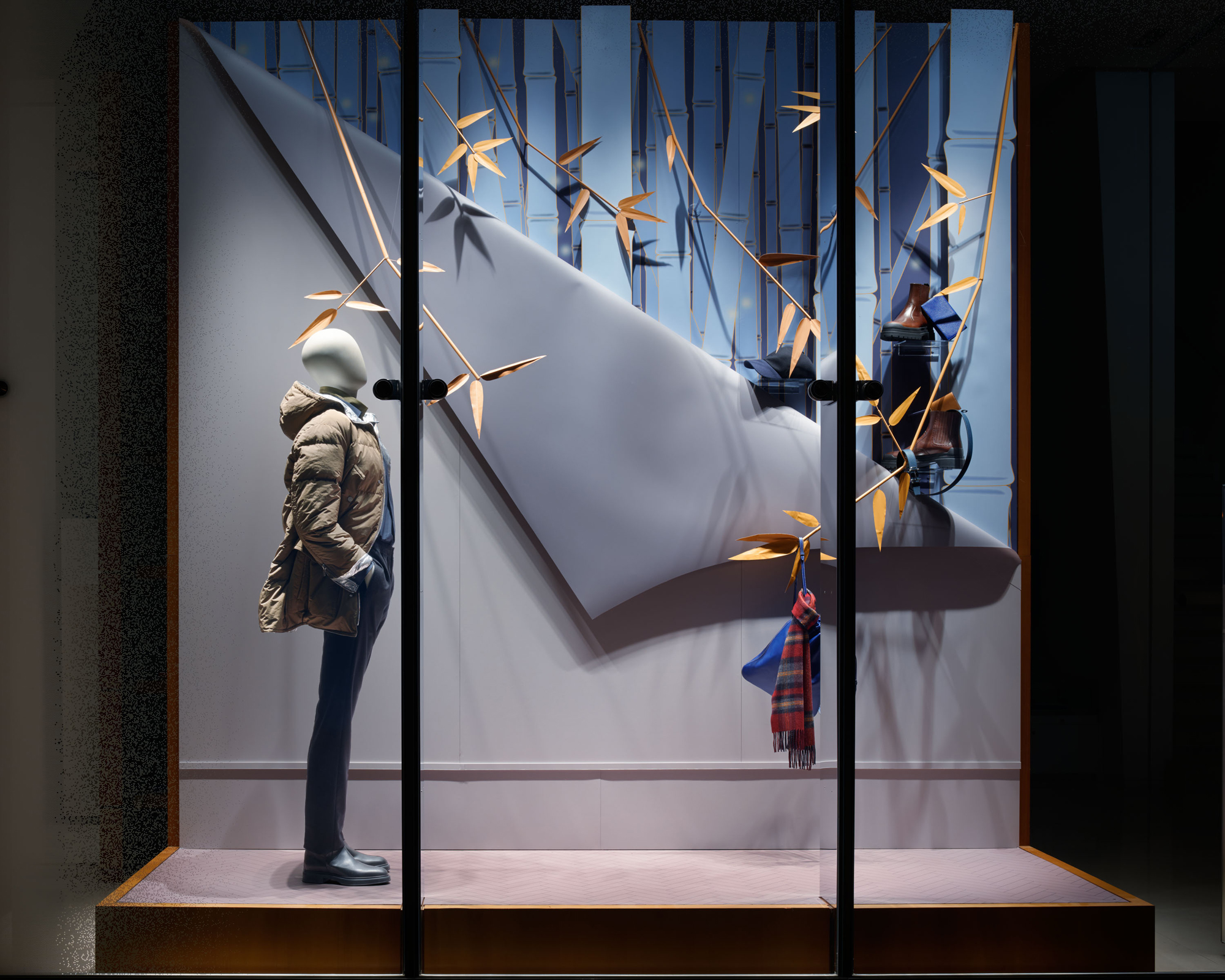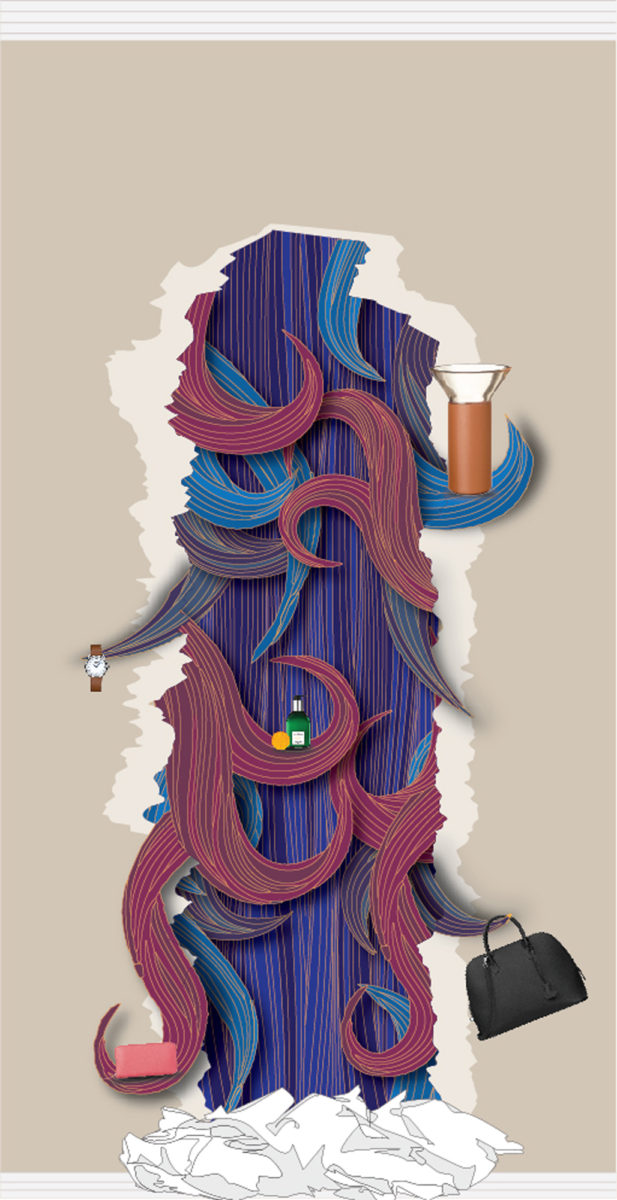 surreal worlds entering reality

paper, metal, fabric, various

Katharina Mischer, Thomas Traxler, Elisa Polner, Stephan Jäger, Monja Hirscher