LeveL – the fragile balance of Utopia
the fragility of perfect systems translated
into a kinetic light installation
year 2016

category Kinetic & Interactive Installations

commissioned by

developed for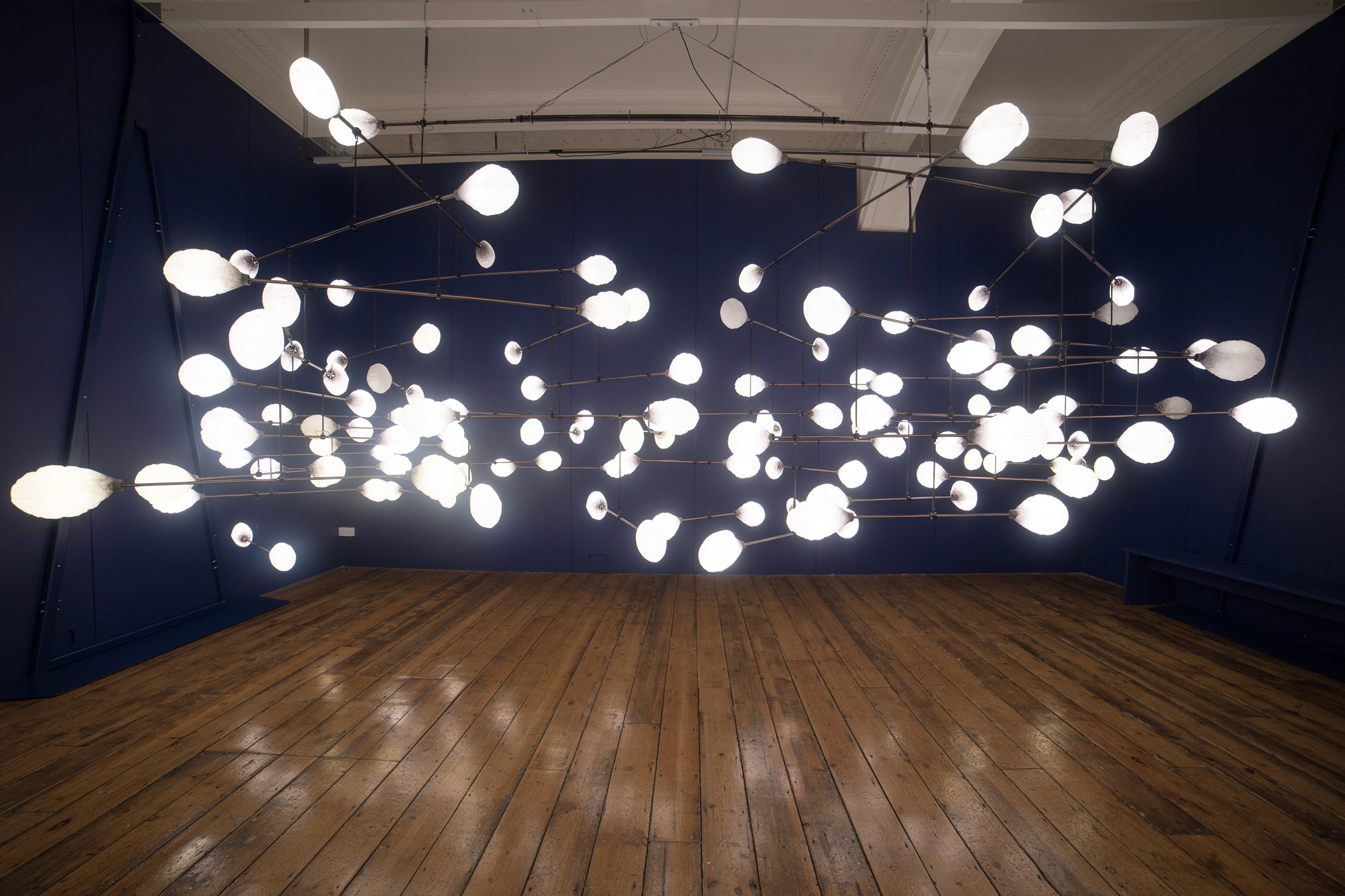 Comissioned by Austria Design Net and curated by Thomas Geisler, the project was developed as the Austrian contribution for the first London Design Biennale in 2016 with the topic 'Utopia by Design'. Utopian scenarios are ideal networks, full of interdependency, where personal freedom counterweight social dependency, where property equals responsibility – where each force holds its positions to balance the whole system in concinnity. In that sense, utopias are very sensitive and labile for any changes from within or from the outside. This fragility is what the installation tries to capture.
If left by itself, the structure finds its perfect equilibrium and each end of the rods is light up to the brightest level so that the piece illuminates the room. Once somebody comes close, touches the piece, or even with a breeze of air, the installation starts tilting. Depending on the tilt of the rods, the light lowers so that it is just dimmed. With the constant imbalance of the structure, there is a continuous change of light intensity, showing that many factors have an influence on ideal systems.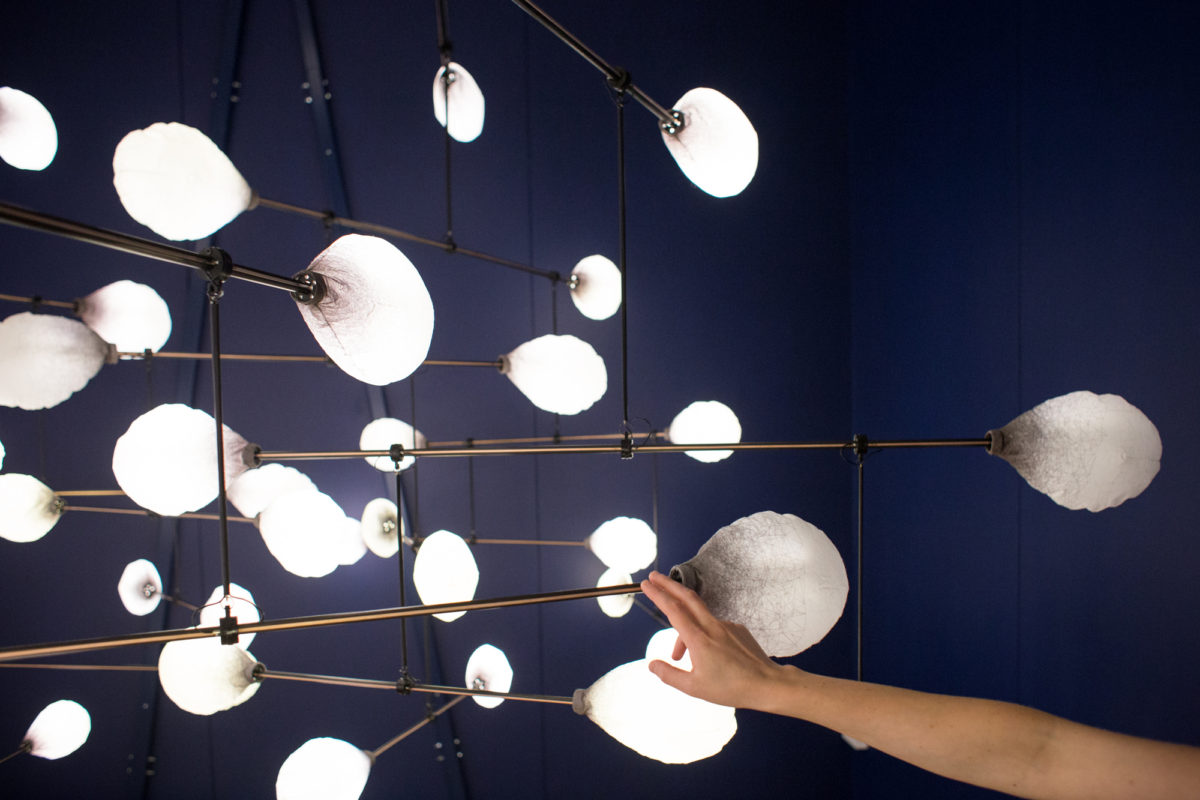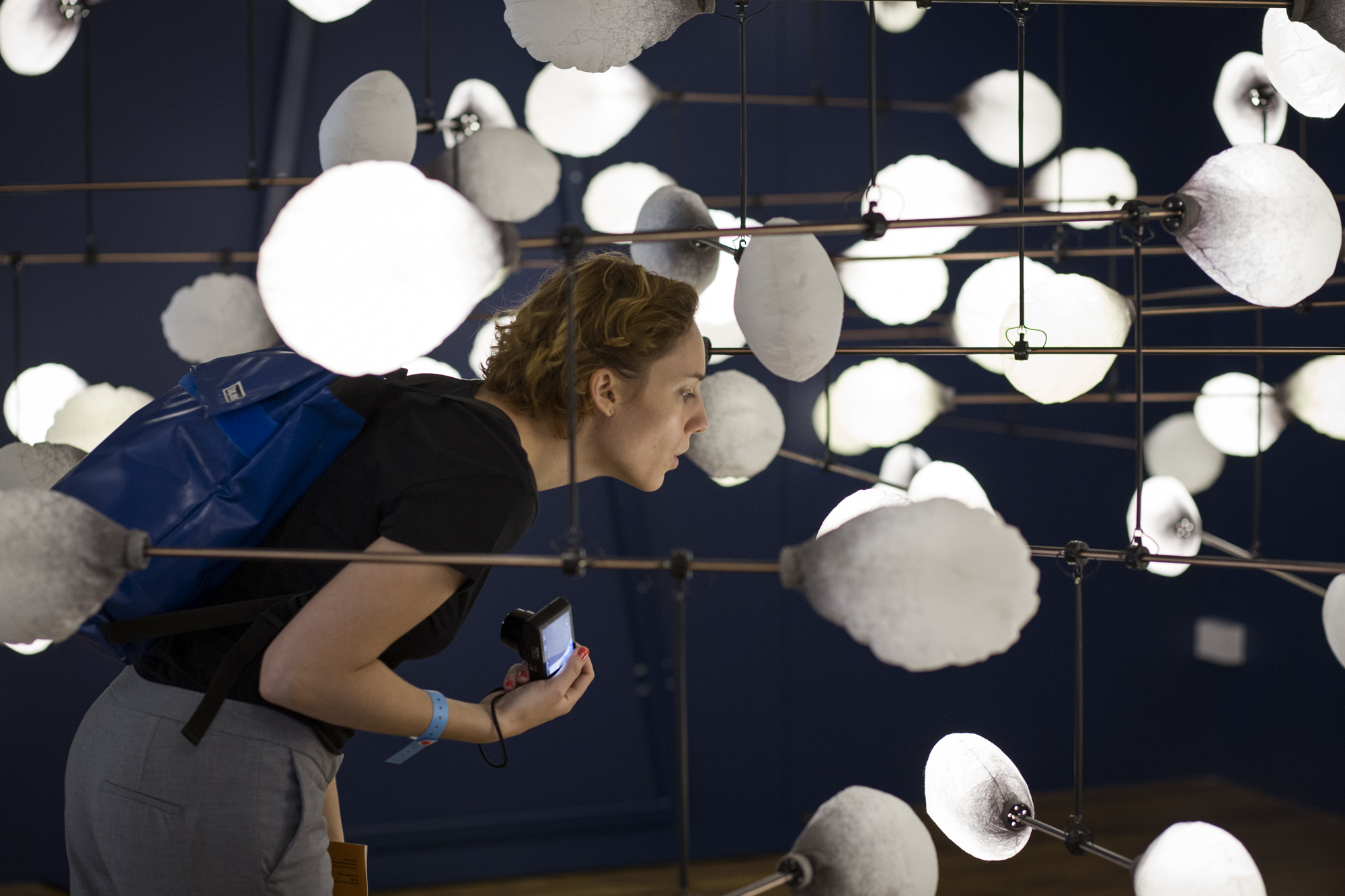 LeveL is an interactive piece that invites the audience to walk through the structure, see the continuous changing atmosphere and think about the fragility of utopia.
So far the LeveL installation has been shown:

2016 at the London Design Biennial, Somersethouse / London, GB
2016/2017 at the 'LeveL and Volumes' exhibition, Form's Goods Shed / Perth, AU
2017 during Vienna Biennial, MAK – Museum of Applied Arts / Vienna, AT
2018 at the Designmuseum  / Gent, BE
2019 at the preview at the Futurium Berlin / DE
2020 at the exhibition "What if…?" at Neues Museum in Nuremberg / DE
2022 at the exhibition "Der neue Mensch. Anbruch einer neuen Zeit?", Große Kunstschau Worpswede/ DE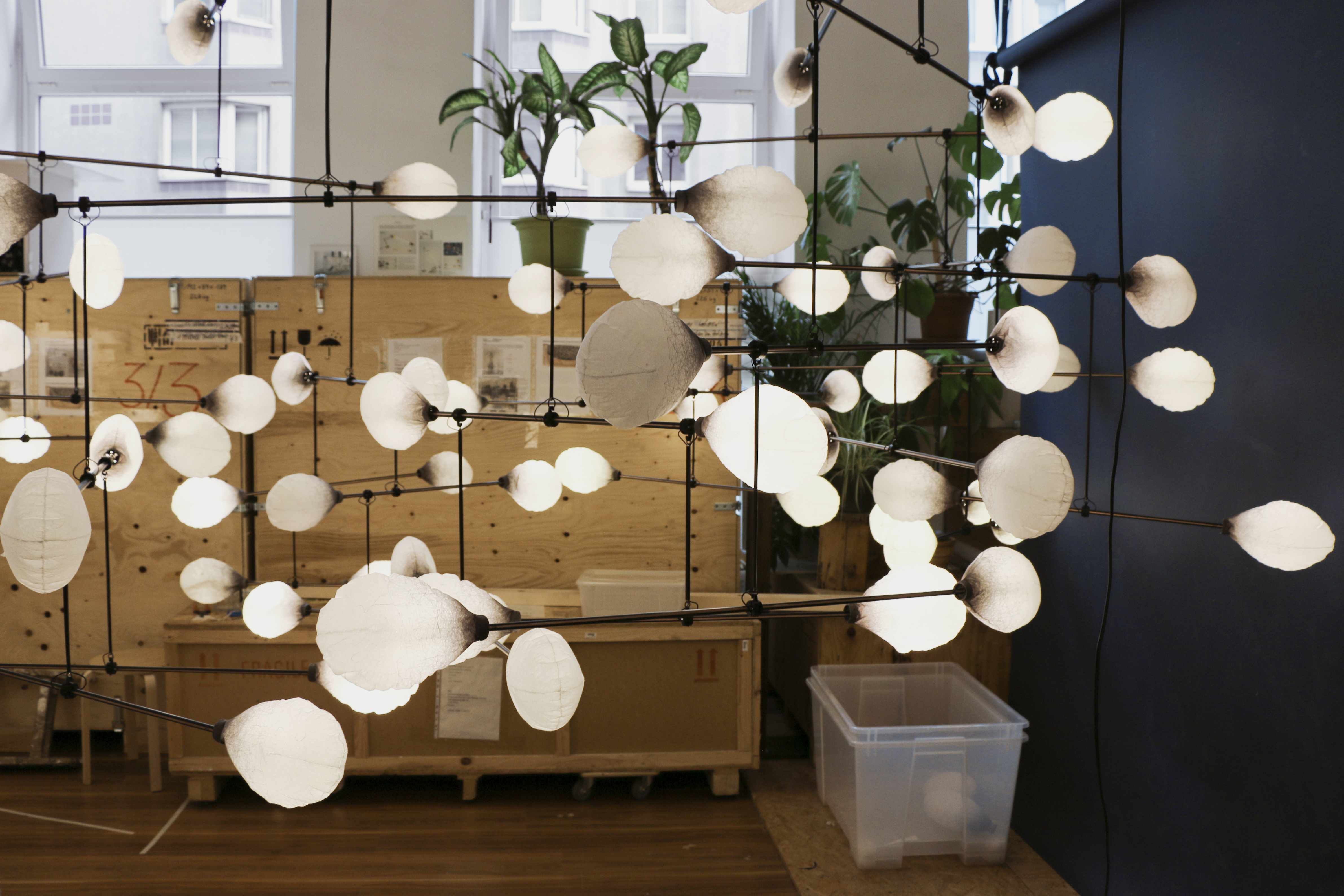 carbon fibre rods, copper, stainless steel, steel, POM, cable, Japanese screen paper, electrical components, custom made circuit board

approx. 680 x 380 x 350 cm

Katharina Mischer, Thomas Traxler, Maria Bauhofer, Elisa Polner

electro technical development