oscilumen
a quiet but constant interplay of light
year 2016

category Products & Furniture

developed for

'the living room' exhibition by Dunbar's Number

commissioned by

self-initiated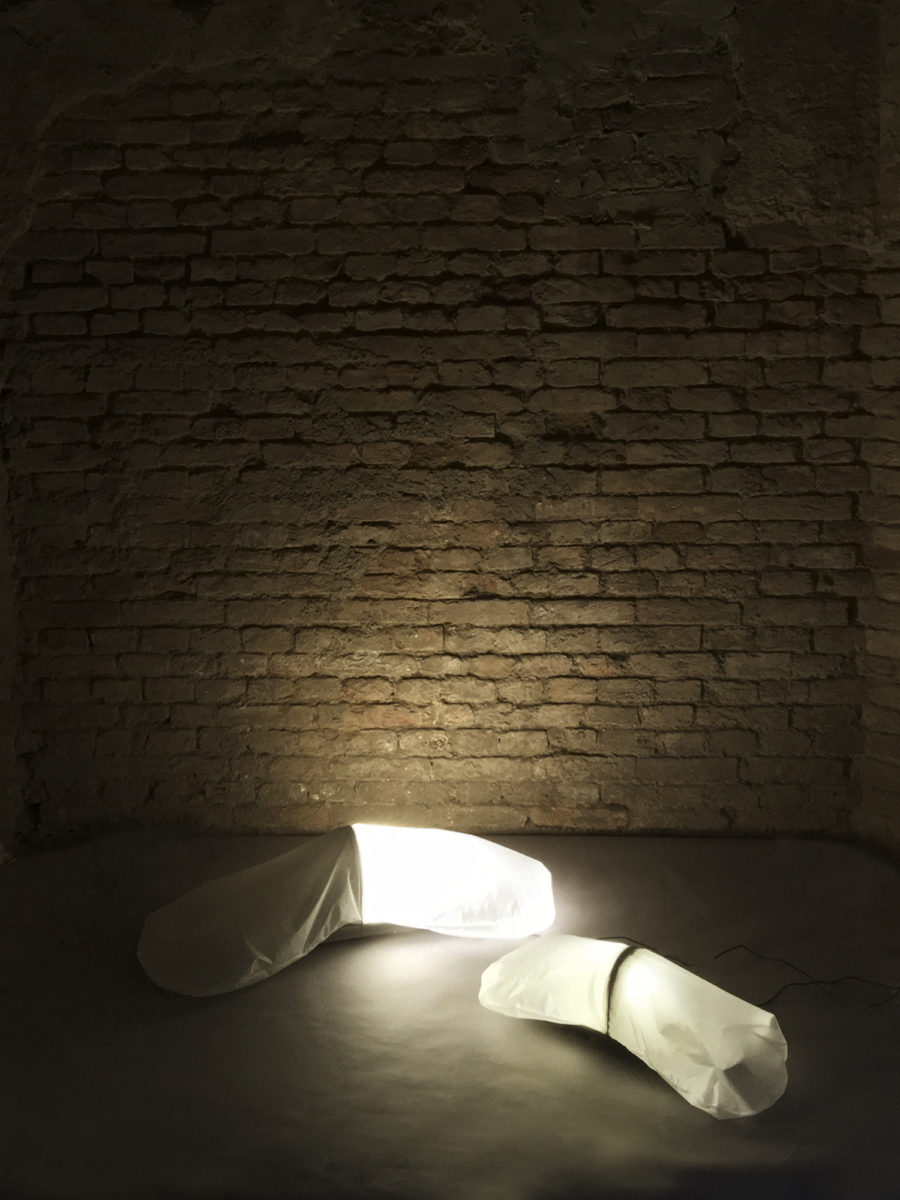 oscilumen was developed for the Dunbar's number exhibition 'the living room' in late 2016. The project is inspired by movement, breath, heartbeat, rhythm and responsiveness – all aspects of life. Each lamp of the series consists of two connected textile volumes which are fixed on an oak base and form the distinct shape of these light objects. The luminaires light up the room with a natural rhythm.
The thin translucent bag inflates on one side and brightens up with light, before it slowly dims down and collapses. Simultaneously, while the one side darkens, the second half awakens, rises and slowly lights up the room. This rhythm is continued as long as the piece is switched on.
Like a cat sleeping in a room, oscilumen are calm characters filling the space with a contemplative atmosphere.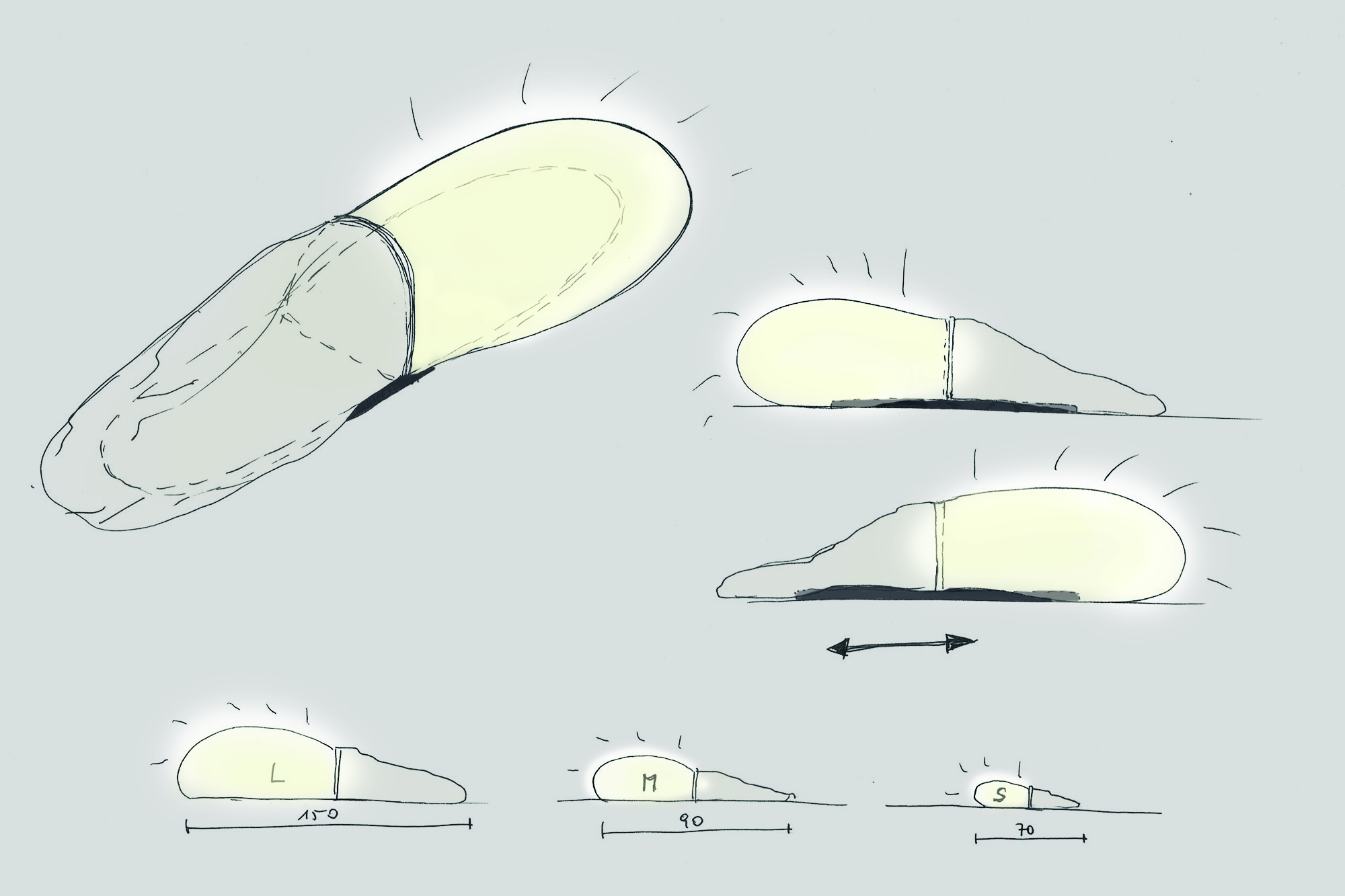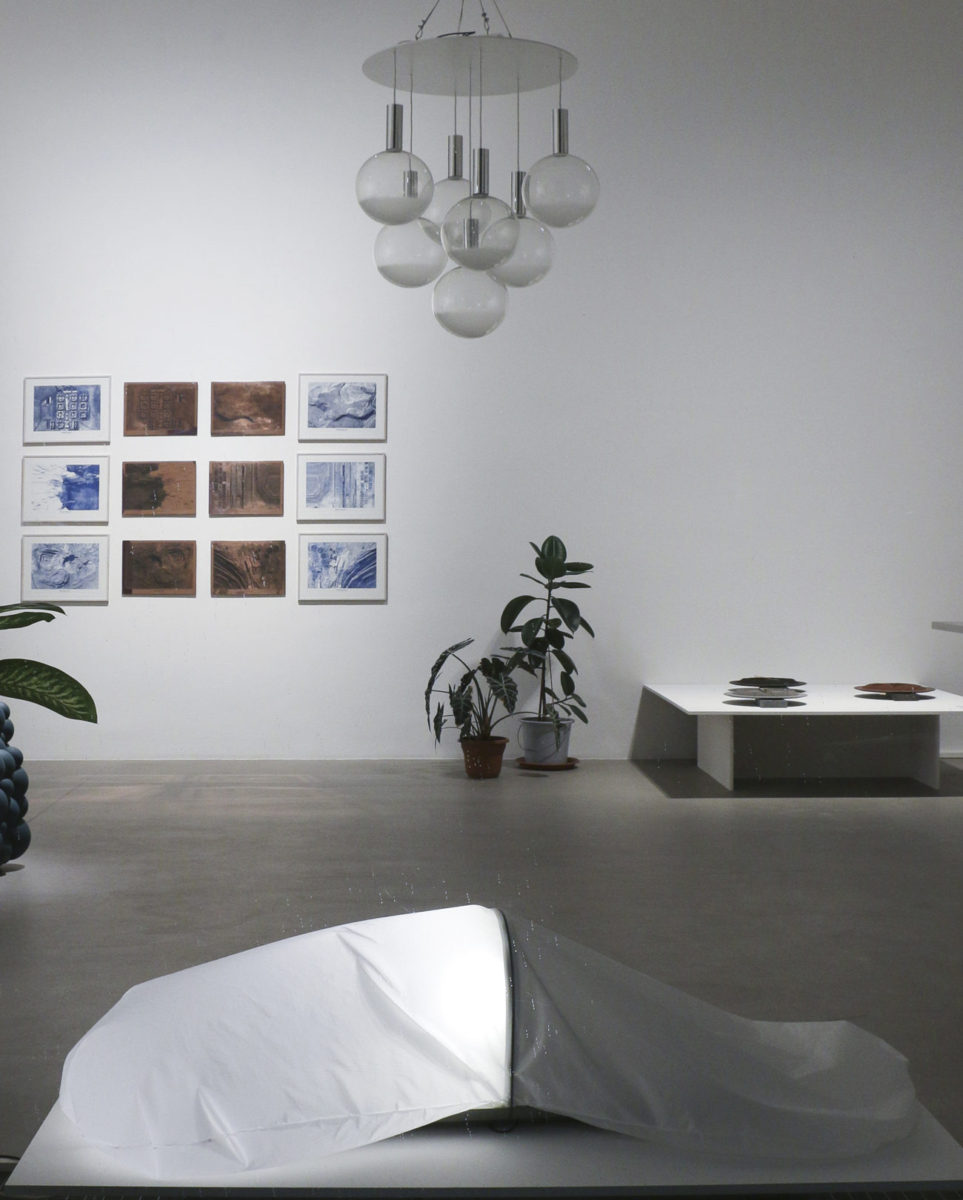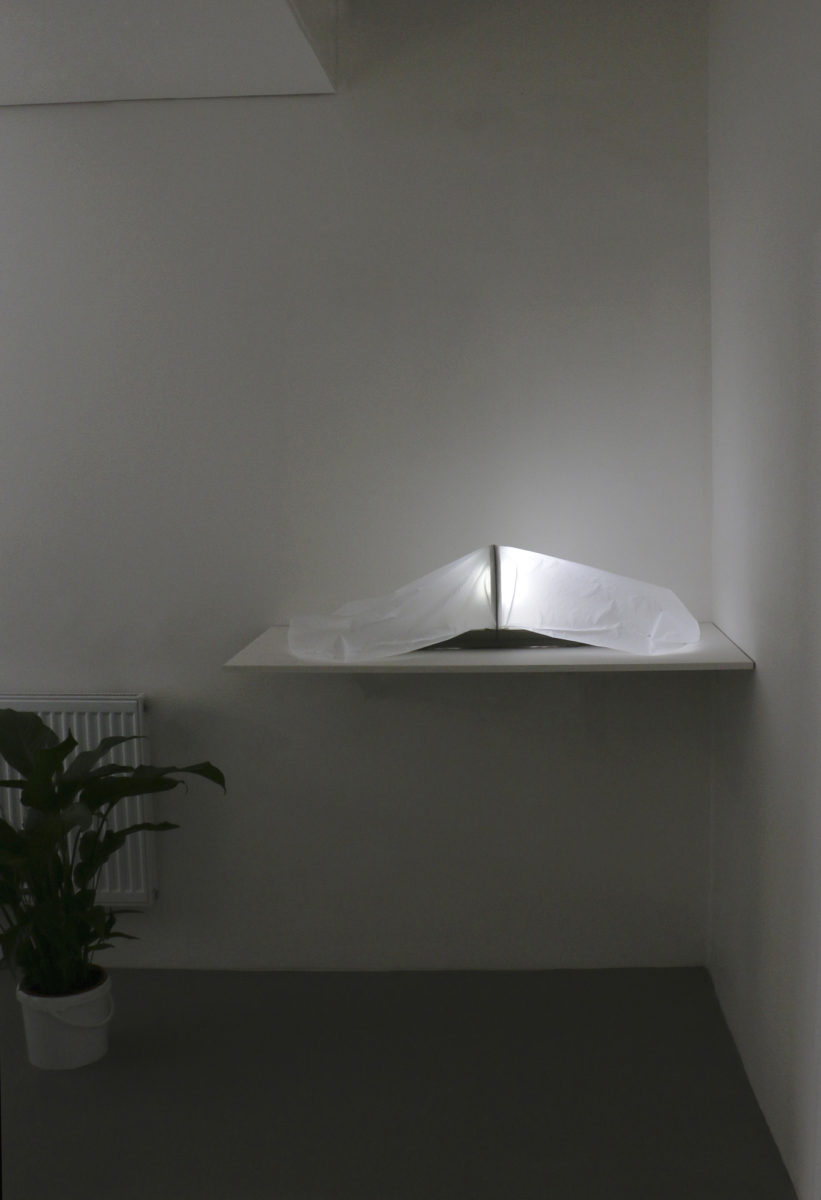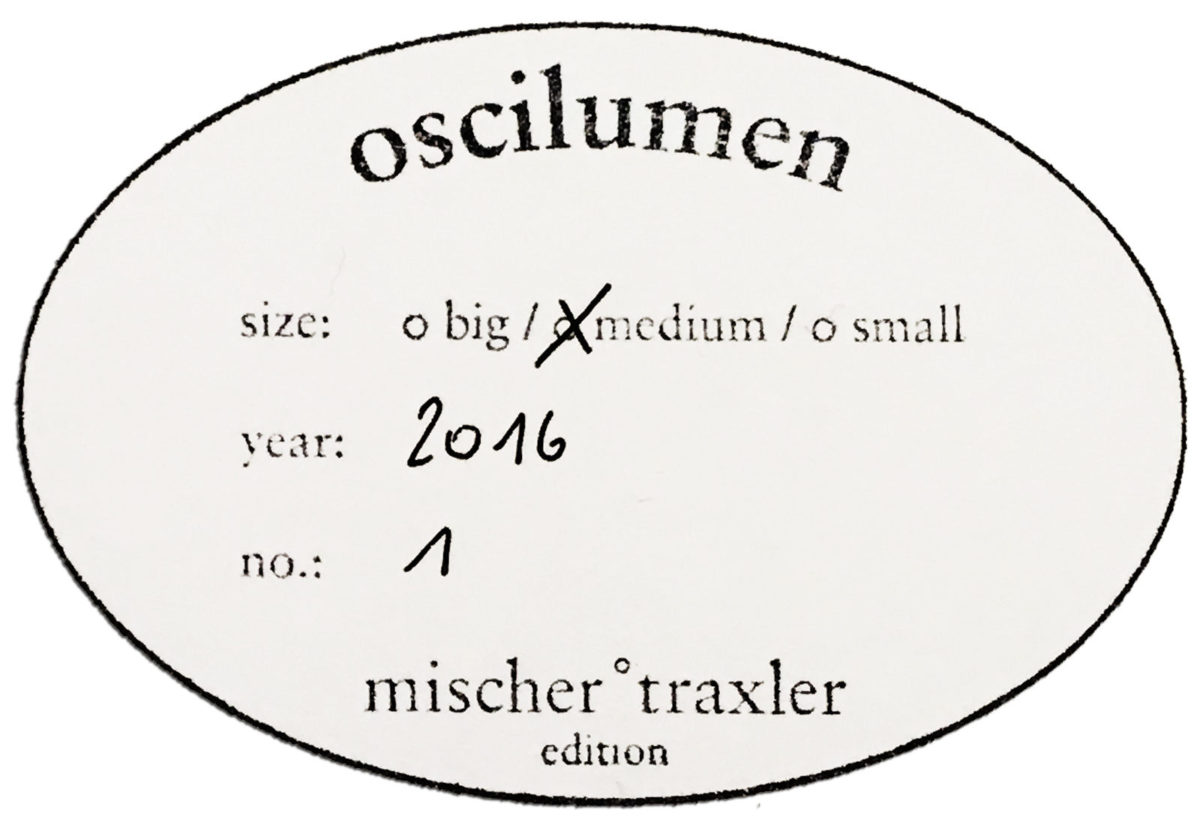 fabric, oak, ventilators, custom made
circuit boards, electronics, leather

small
70 x 30 x 20 cm

medium
90 x 40 x 25 cm

Large
150 x 60 x 35 cm

Katharina Mischer, Thomas Traxler, Maria Bauhofer, Elisa Polner

electrotechnical development