plural & spannungsfeld
two interactive installations about social interconnections
year 2019

category Kinetic & Interactive Installations

commissioned by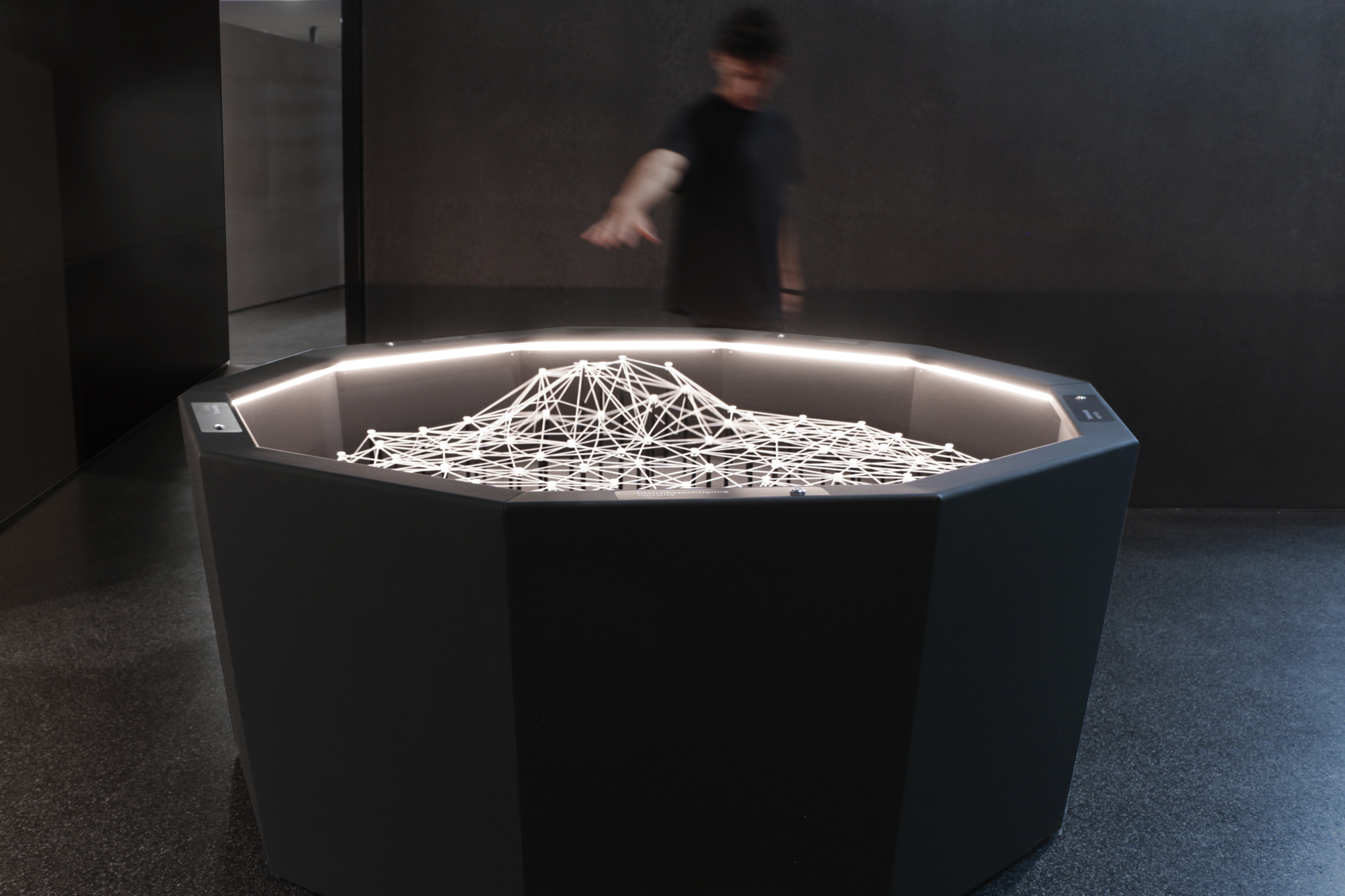 For the newly established museum Futurium in Berlin, mischer'traxler studio was asked to develop two kinetic projects that deal about interconnectivity within our social environments. Inspired by woven networks that perfectly represent how each and everyone is indirectly connected with everyone else, both realized projects utilize real thread to make these connections moveable and visible.
Whilst the bigger project plural visualizes democratic structures and various roles an individual can play in social structures, the wall installation spannungsfeld shows the connected system between the priorities of mankind, nature and technology. Both project mainly consist of motors that gently move an elastic string and thus, slightly but apparent, change the taut lines.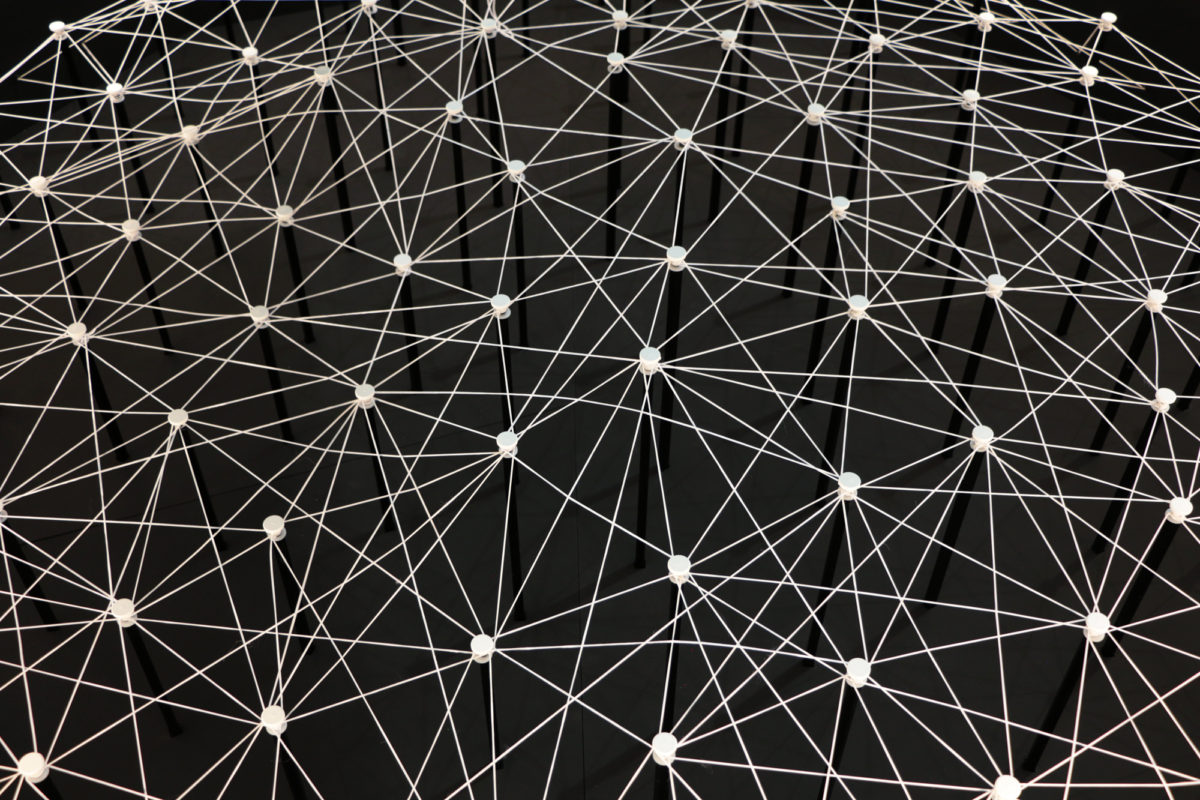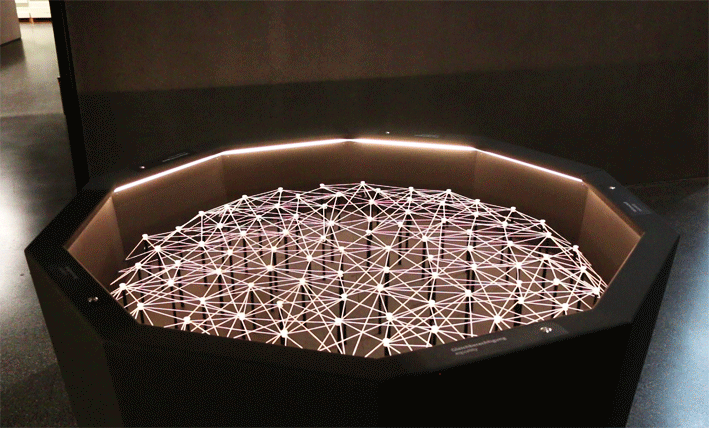 plural works through the actions of the audience. 
The visitors own (inter)actions become immediately visible as the entire network changes – the longer one interacts with the installation, the bigger is their impact is on the network
Specific terms, such as equality, dominance, empowerment and more, on the frame and as a choreographed movement of the installation give a glimpse on what role we can assume in a society and how different the possibilities are.
"Living in a democratic society means that processes result from the interaction of many. These actions are connected like a network, which can also lead to inequalities: How do we negotiate and whose opinion prevails?"

excerpt from exhibition discription at Futurium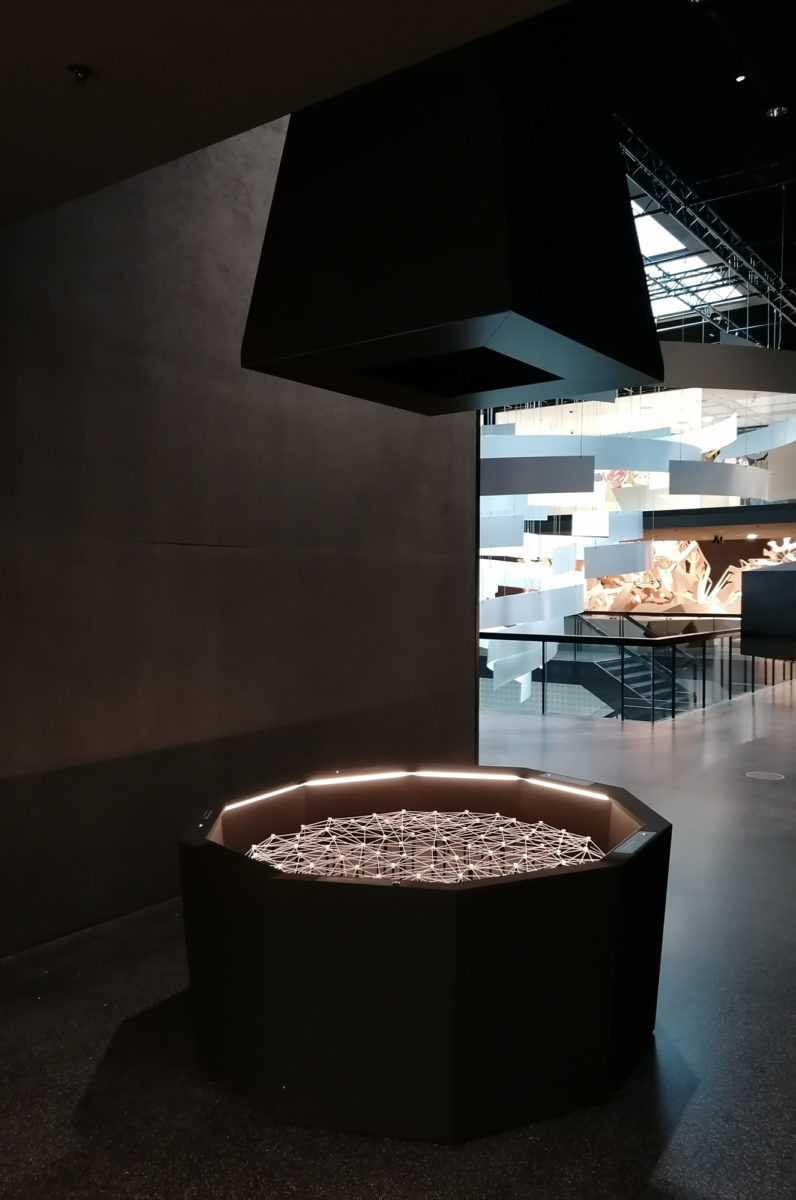 spannungsfeld shows the interconnectivity between
humans, technology and nature.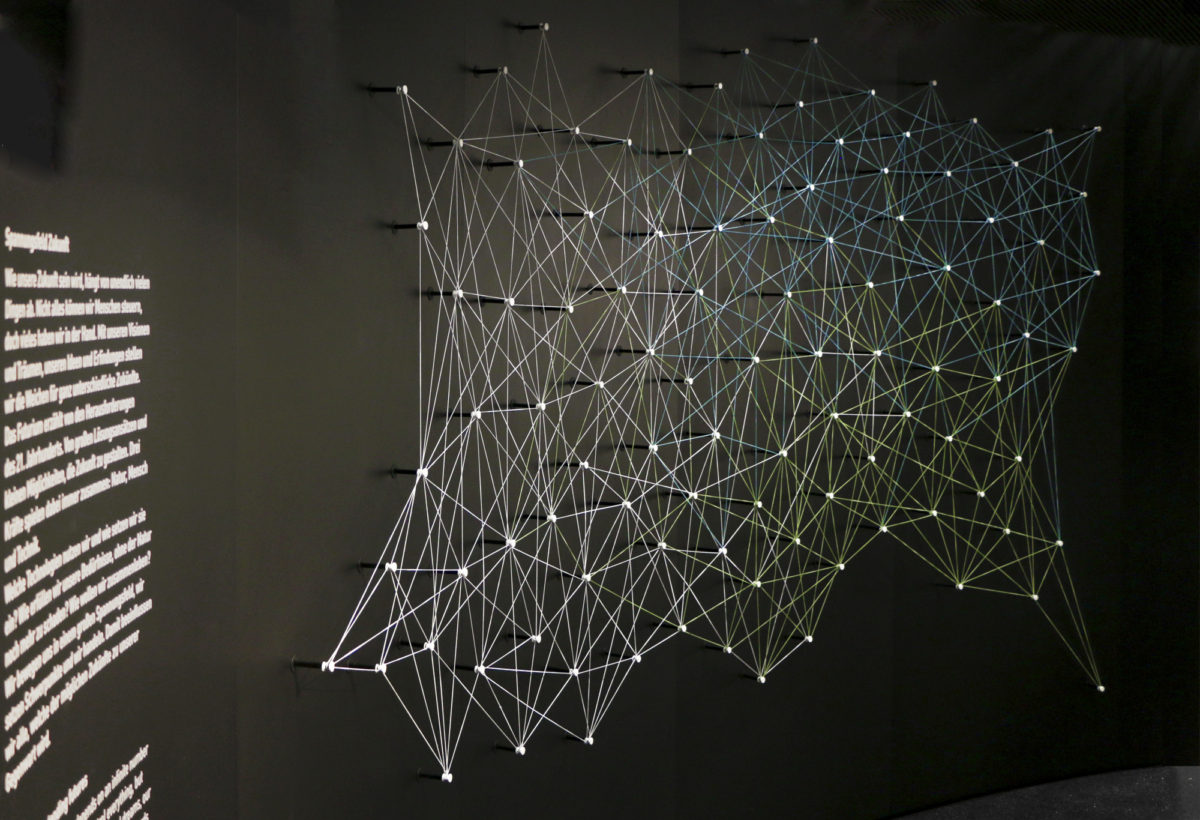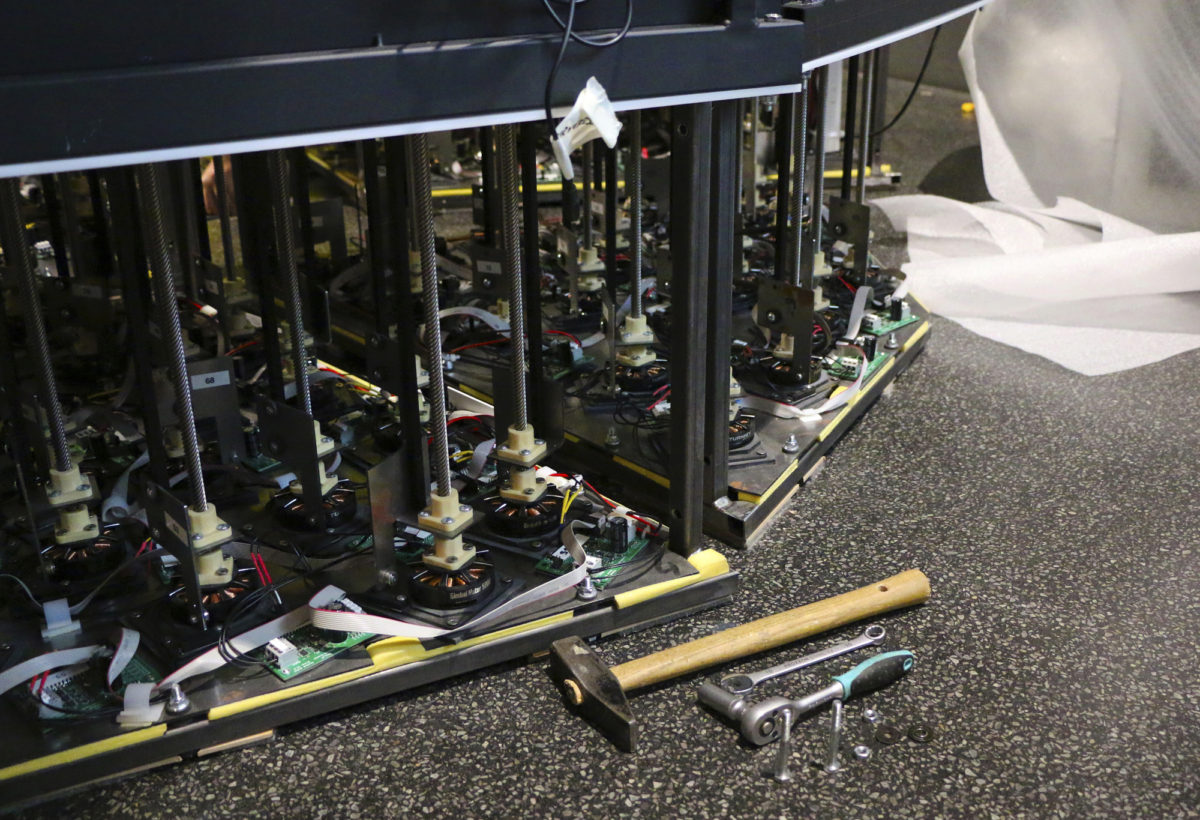 camera, mdf lacquered, steel lacquered, custom made circuit boards, electronics,  eloxated aluminium rods, elastic cord, plastic

plural:
approx. ø 200 cm x 81 cm

spannungsfeld:
approx. 3,40 x 2 m

Katharina Mischer, Thomas Traxler, Elisa Polner, Stephan Jäger, Johannes Nortmann

electro-technical development