small discoveries
packaging that focuses on the dialogue between mankind and nature
year 2015

categories Products & Furniture
staging & spatial Installations

commissioned by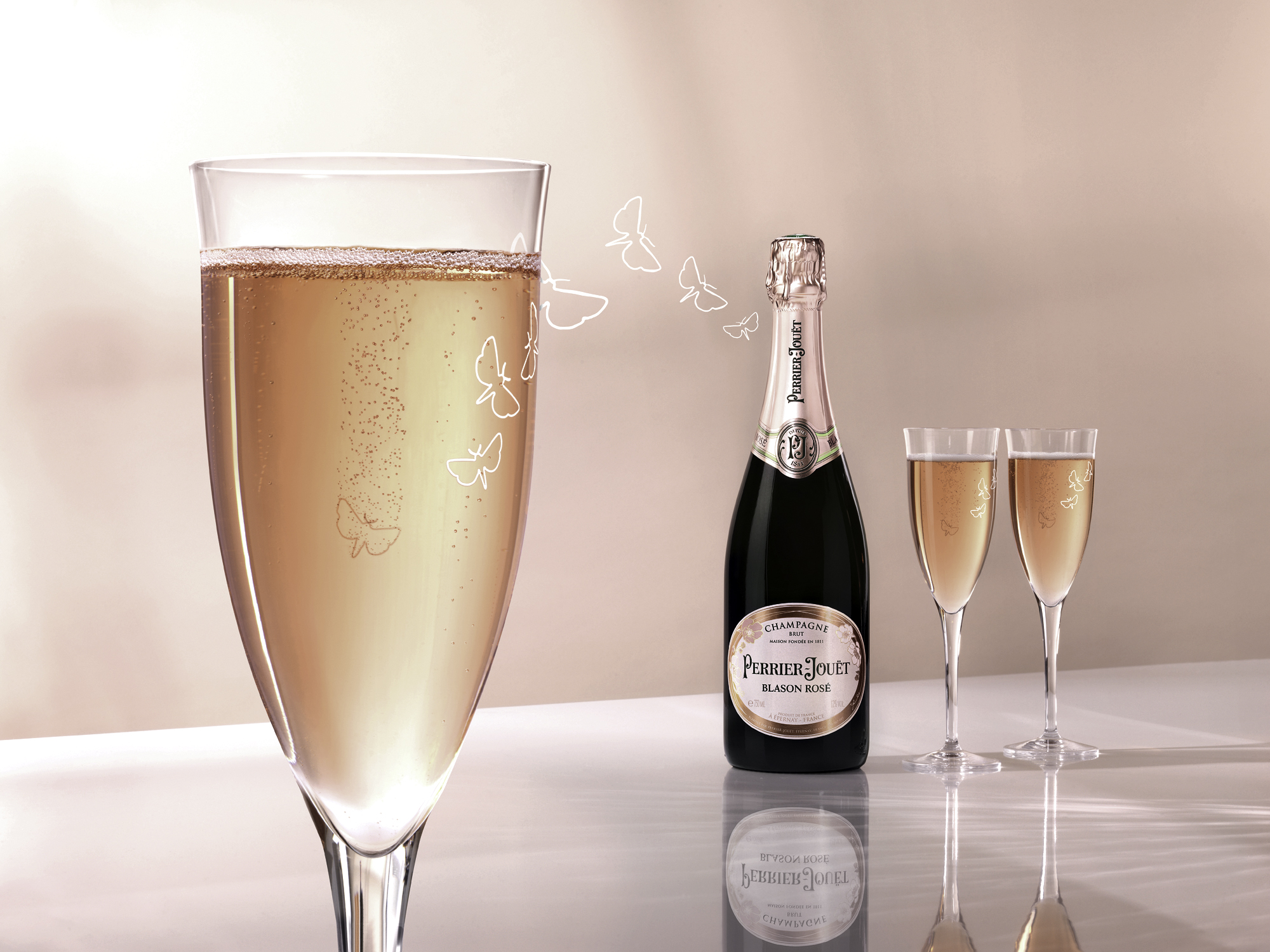 small discoveries is an extended collaboration between mischer'traxler and Perrier-Jouët that started with the project ephemerā in December 2014 and is continued throughout 2015 with three original creations for Perrier-Jouët Champagne that reference to ephemerā as well as the installation curiosity cloud. The aim of the small discoveries collection is to tell the story of the dialogue between nature and mankind, and to stimulate curiosity of the individual through several design pieces.
For the Belle Epoque Vintage 2007 bottle and the Grand Brut packaging, the language of Art Nouveau is reinterpreted by placing silhouettes of various insects onto the existing bottle and onto a custom-designed metal box. This way, the special packagings relate directly to the Art Nouveau heritage of Perrier-Jouët, as well as they are directly linked to the interactive projects ephemerā and curiosity cloud.
Additionally insects are very relevant for the champagne production, as they act as pollinators and therefore the silhouettes of the insects draw attention to their importance. Five species shown on the packagings are as well represented in the curiosity cloud installation.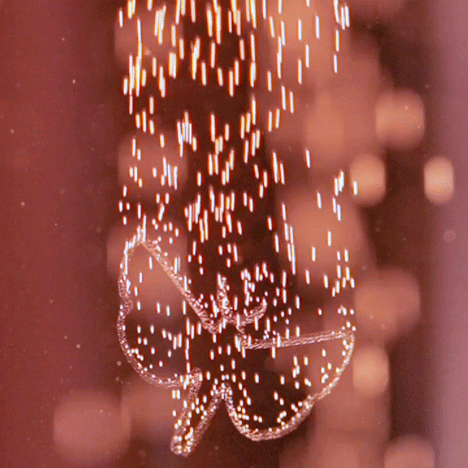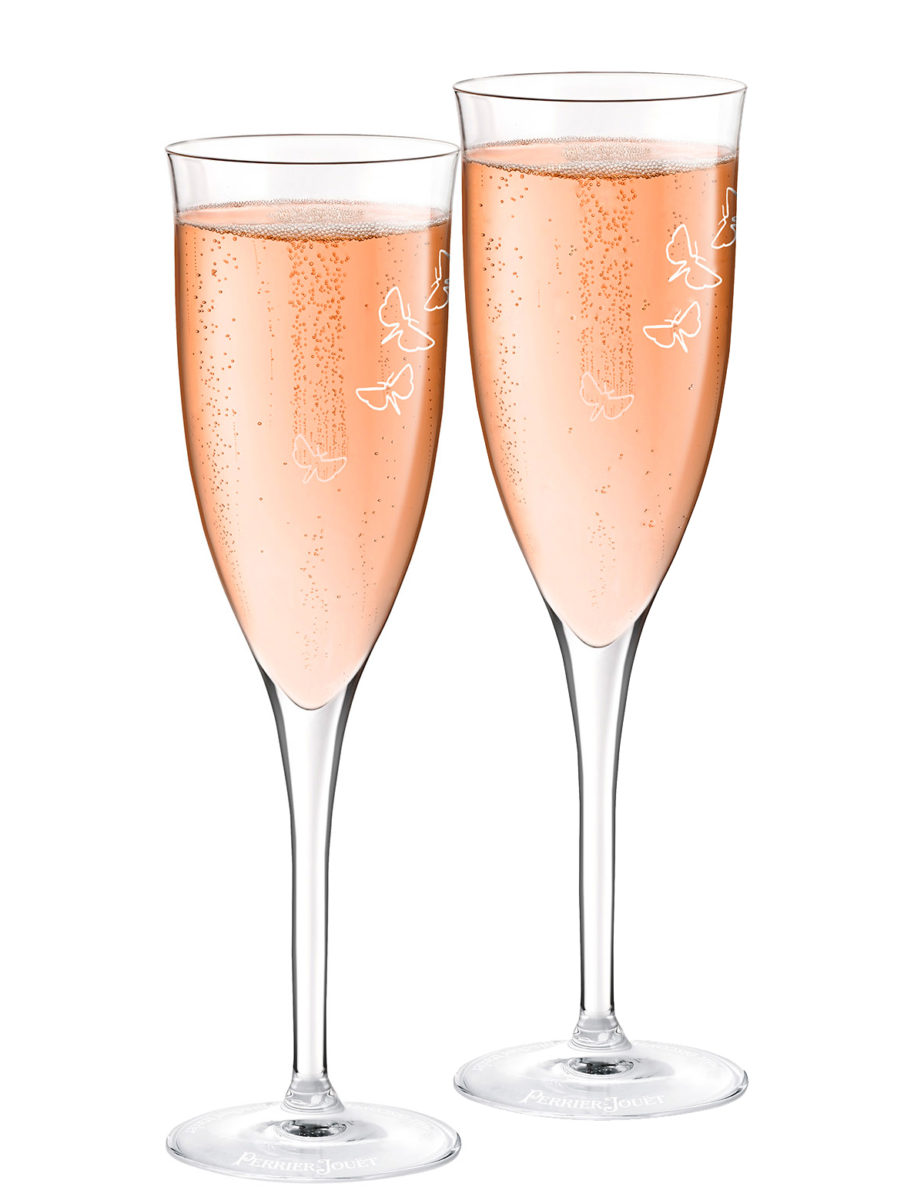 The first small discovery for Perrier-Jouët is a gift-packaging including a Blason Rosé cuvée and two champagne flutes. The flutes include the small surprise. Decorated with a flight of winged insects, once filled with champagne, the glasses reveal their dazzling secret: an insect engraved on the inside of the glass creates a visual point that encourages effervescent. The delicate engraving means the champagne bubbles cluster at the design, and spiral upwards through the length of the wine like an optical game. The effect is tantalising, and offers an element of surprise and intrigue.
The presentation box with perforated bubbles and cut-out moths shows embossed illustrations of various ephemeral insects that are captured mid-flight across the box.
Katharina Mischer, Thomas Traxler, Maria Bauhofer