nocturnal cloud
a chandelier that captures the fascination
for nocturnal insects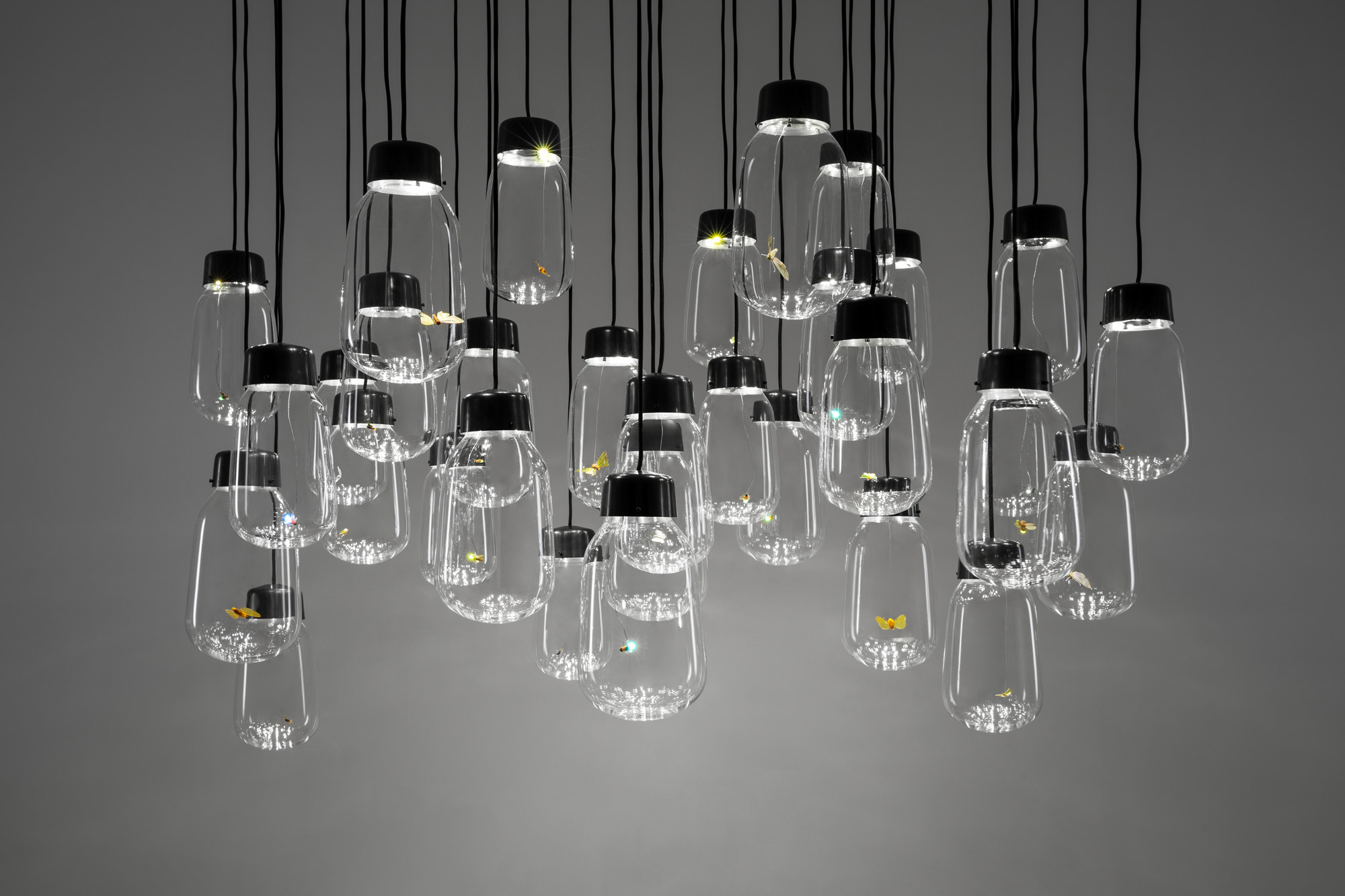 nocturnal cloud celebrates a moment in nature and captures the magical fascination that insects have on humans. The luminous piece is a further development of the curiosity cloud installation with a new focus on insects that are active during night-time. Delicate mouth-blown glass globes form a rather big chandelier.
Each glass-bulb houses a small nocturnal insect that is normally found in the Swiss-, and Middle European- region. From a distance, all insects are quiet and calm. As visitors approach the installation, the bulbs close to the observers light up and moths and beetles come to life. They start swirling around and fly inside the glass vessels, thus touching the glass and creating a soundscape.  Additionally to the moths and beetles, fireflies are newly introduced to this version of a cloud.
As well activated by the proximity of the audience, the fireflies start to fly, light up and create a glimmer of moving light. Nocturnal cloud creates an engaging atmosphere and questions the interaction between humans and the natural environment.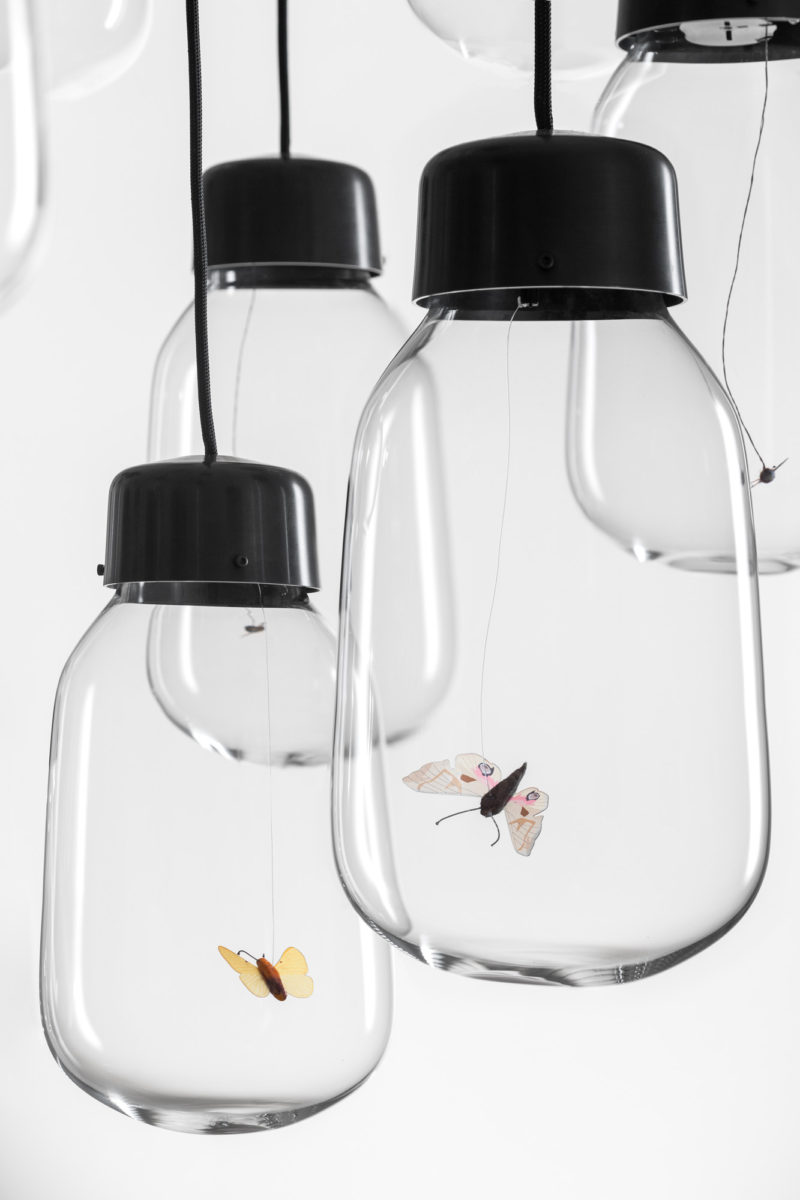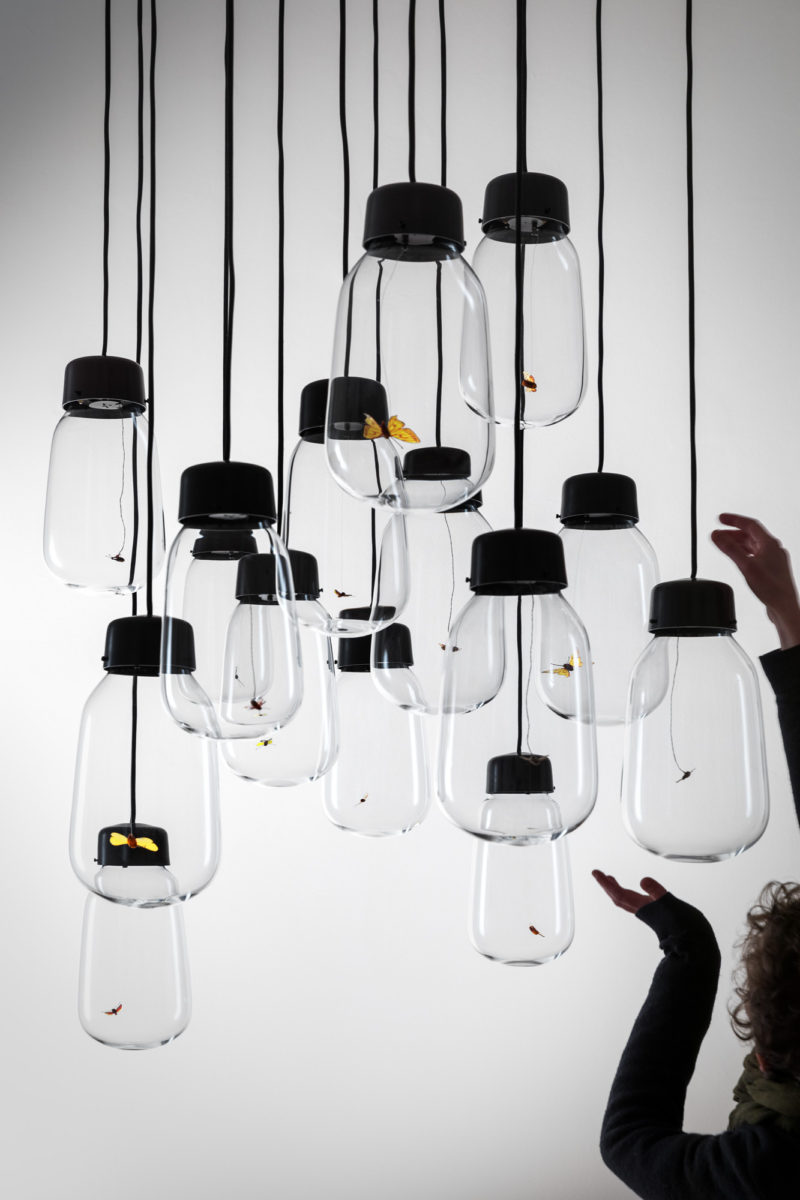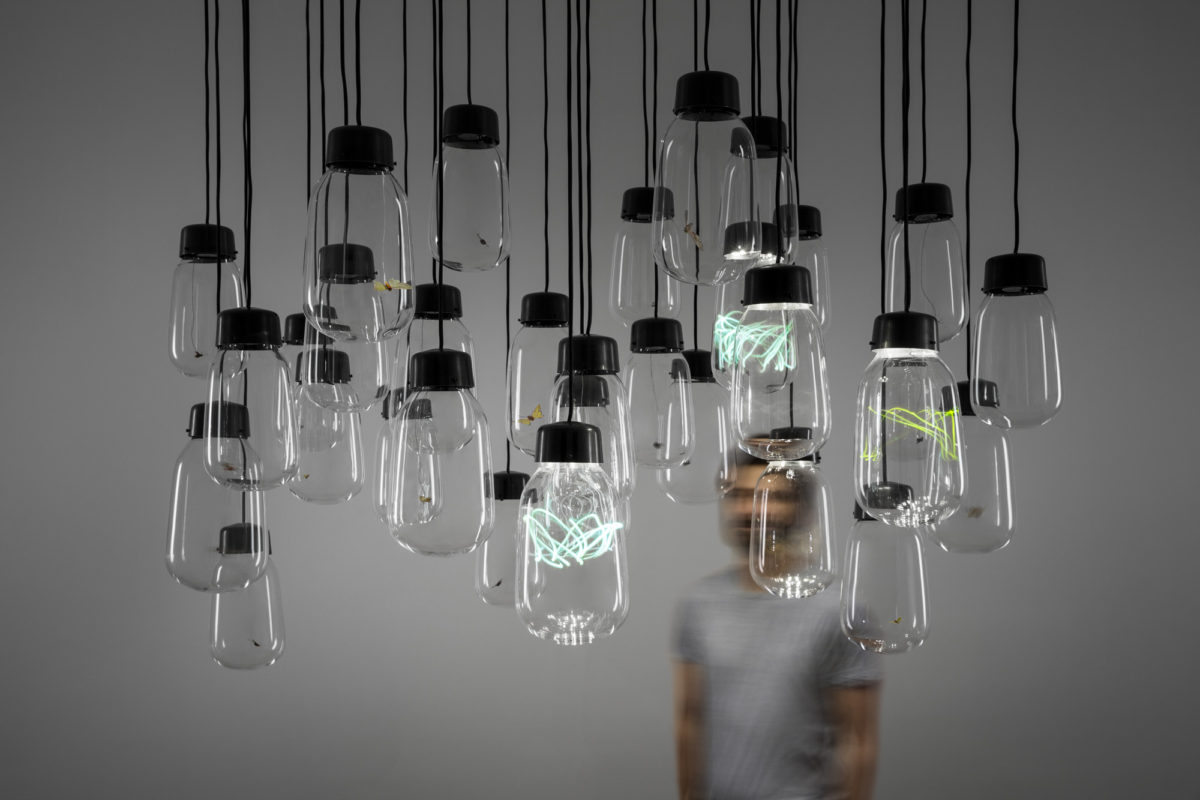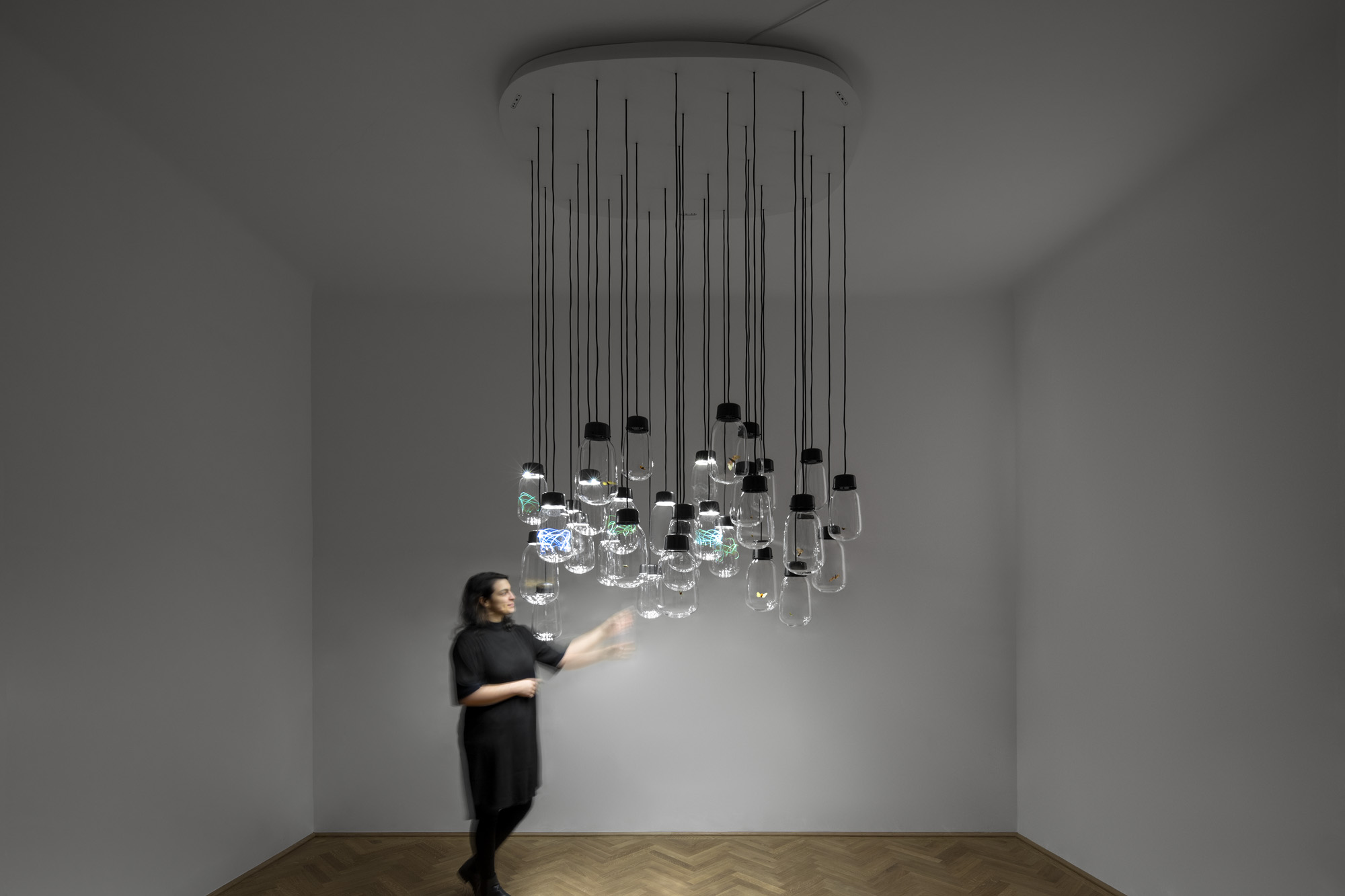 nocturnal cloud is an interactive piece that invites the audience to walk around the bulbs, observe the flying insects and reflect upon nature at night.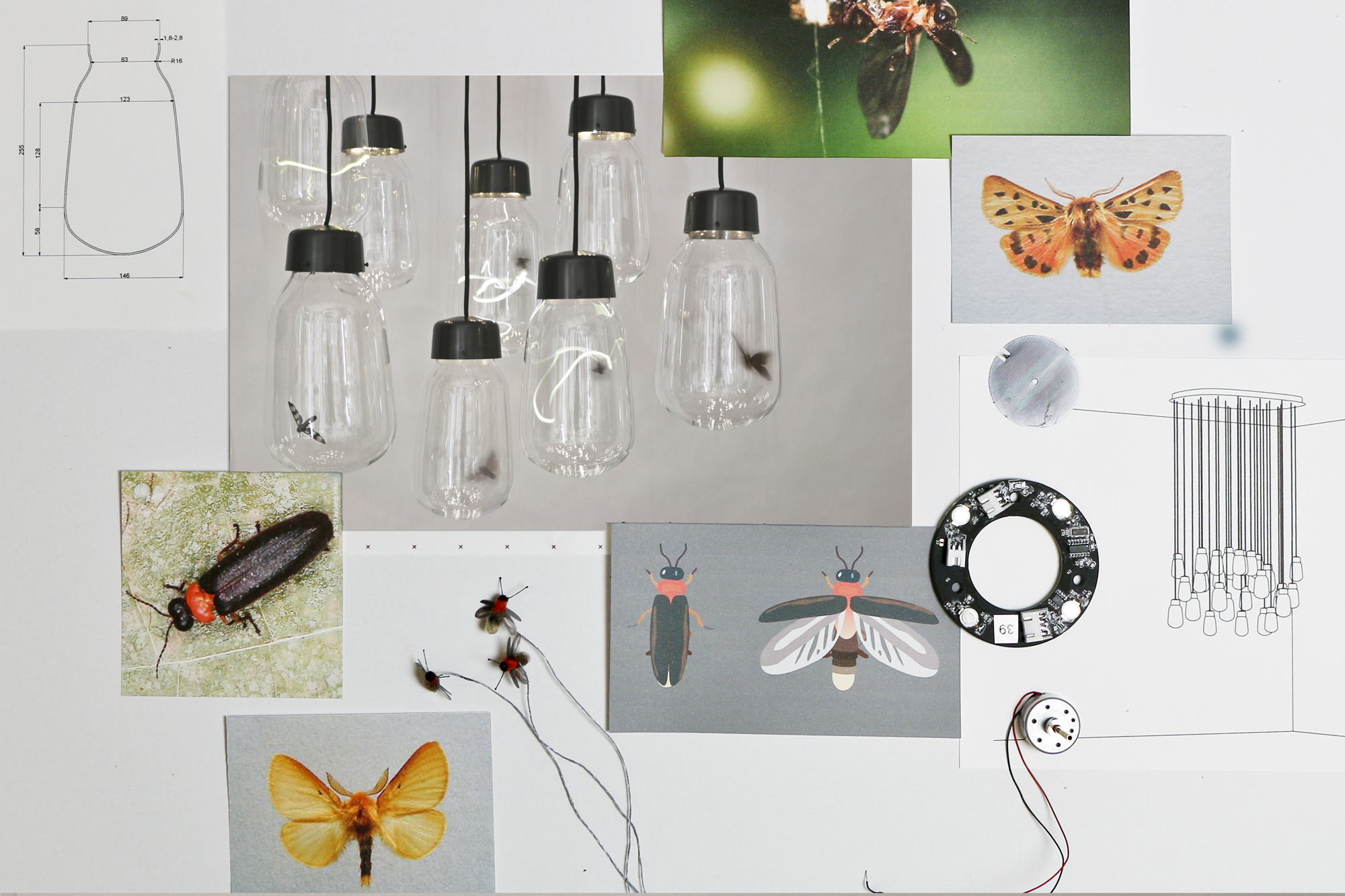 mouth-blown glass bulbs by Lobmeyr, metal, cables, steelwire, brass hoods, motors, LEDs, custom made circuit boards, sensors / artificial handcrafted insects made out of: printed and lasercut foil adapted with felt and integrated LEDs for the fire-flies

105 x 150cm height between 180 – 260 cm (depending on cable length)

electrotechnical development

Katharina Mischer, Thomas Traxler, Elisa Polner, Monja Hirscher

the chandelier is part of the permanent collection of Mudac