ephemerā
three interactive kinetic furniture pieces that represent the dialogue between mankind and nature
year 2014

category Kinetic & Interactive Installations

Commissioned by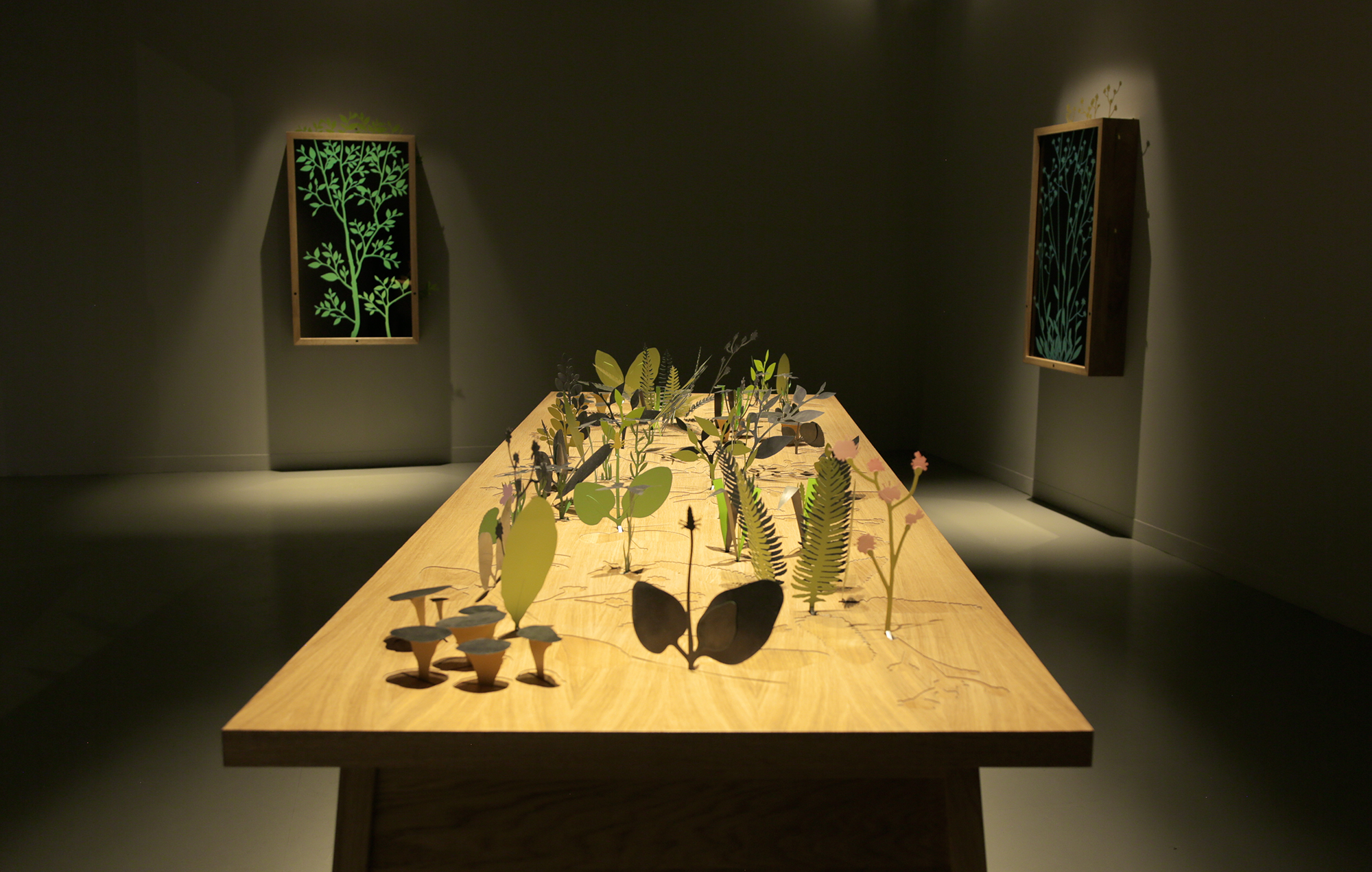 Nature is bound by momentum and instinct. We have all experienced the reaction of a snail when we lightly touch it, or if we approach a wild animal. The snail instantly retracts, and the animal runs away.
We react to nature and nature reacts to us, in an ongoing dialogue that proves the other's existence. From a distance we can watch the species in nature for a very long time and enjoy their liveliness. This fleeting moment, and sense of untouchable closeness is at the heart of the ephemerā installation. The installation consists of a big oak table and two mirrors. Observed from a distance the pieces' floral decoration appears alive. The plants grow and move, following their own gentle choreography. However, when someone approaches the table, the plants and insects hide. ephemerā interacts with the audience, inviting participation, discussion and questioning. Each piece of the installation uses traditional craftsmanship and advanced technologies to create a completely new typology. The large, simple table is inlaid with a complex collection of botanical motifs on its surface, a contemporary take on marquetry. The chosen species are based on existing ones, either extinct, widely spread or newly discovered. Each individual plant or insect reacts if someone comes too close, retreating into the table, returning to be a functional and simple object. The companion mirrors hang from the walls. From a distance one can see flowers grow across the glass, up and even out of the wooden frame, extending into the room. On closer inspection, the plant will retract, and the mirror becomes, just a mirror.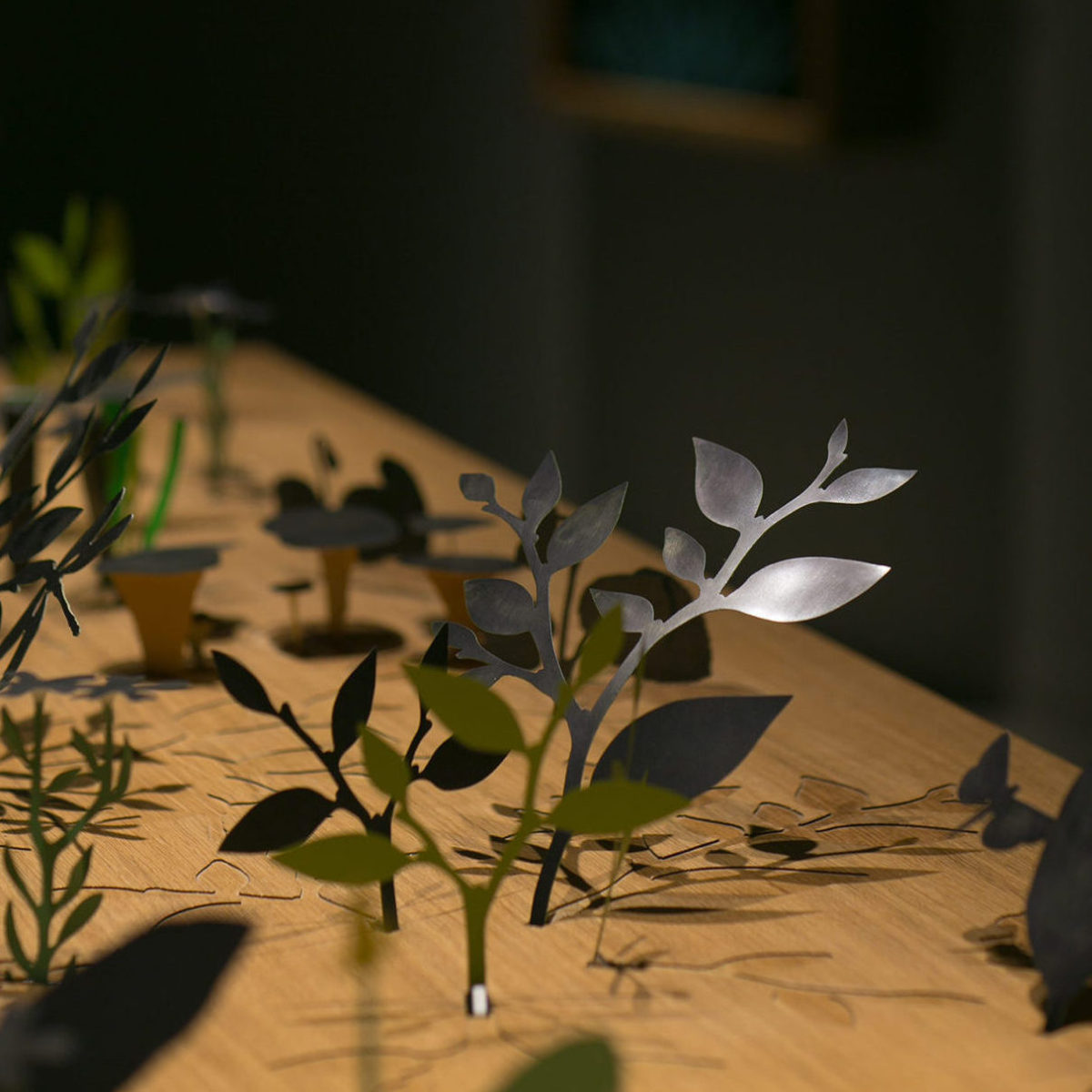 ephemerā interacts with the audience, inviting participation, discussion and questioning.
From a distance one can see floral elements gently grow and move on the objects, but on closer inspection, the plants will retreat and the table and mirrors become functional.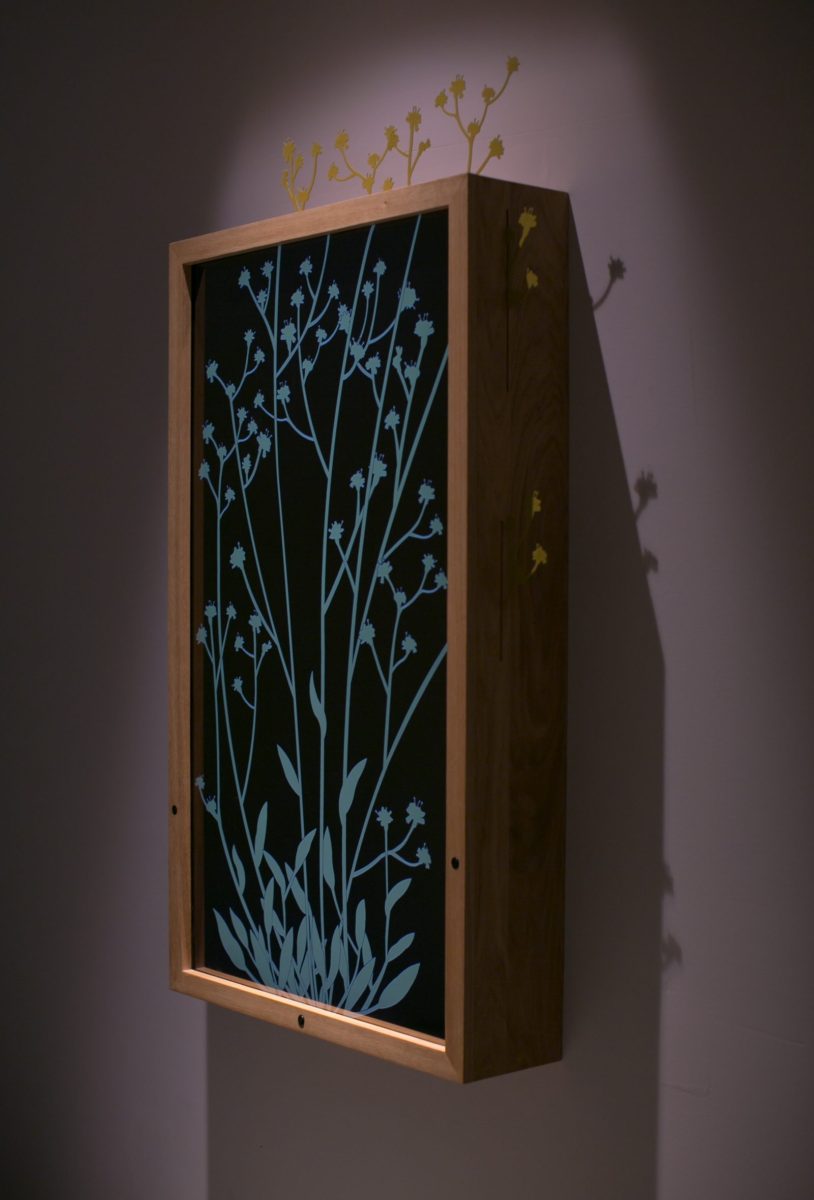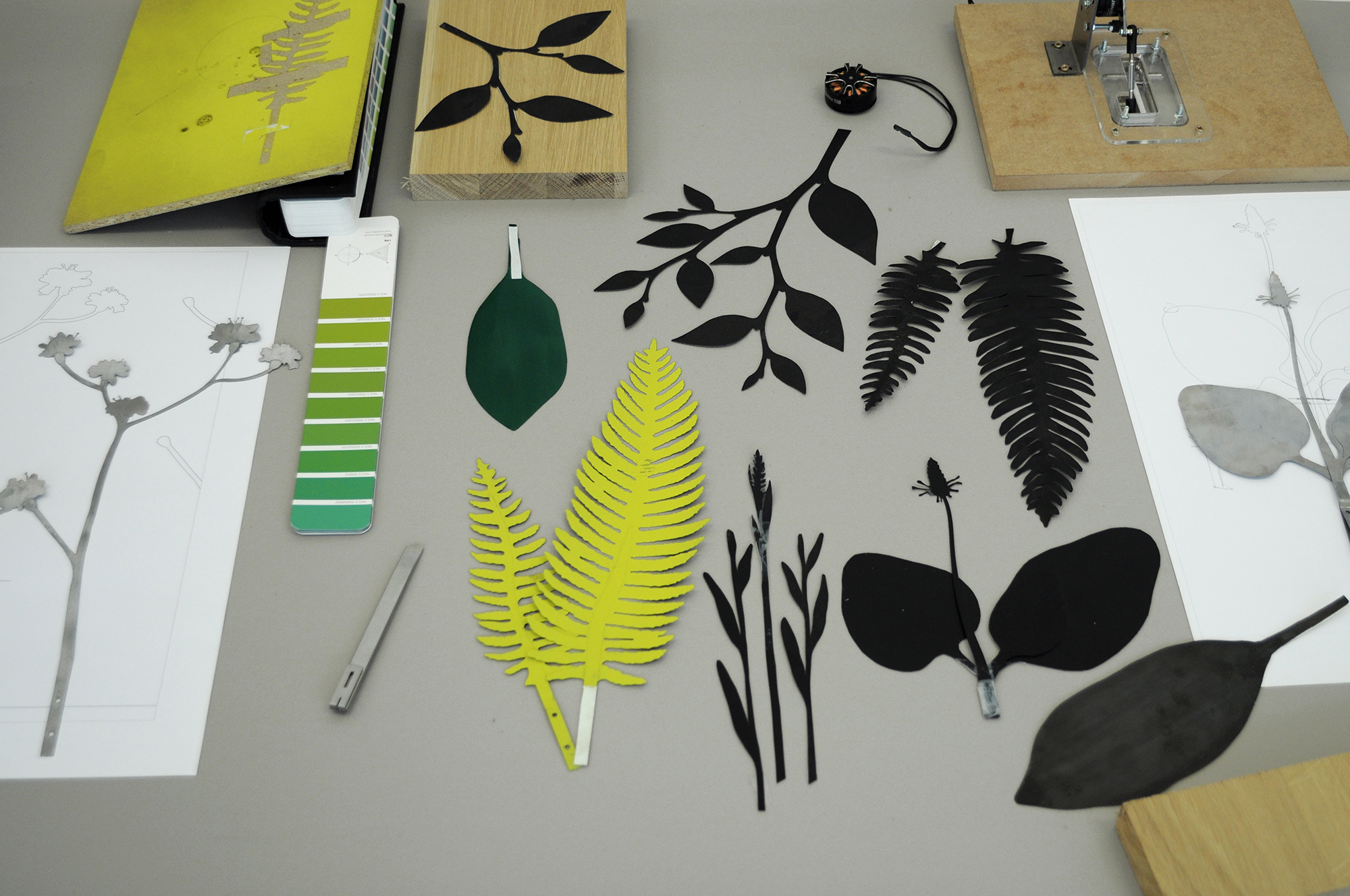 table:
oiled oak, laser-cut veneer, water-jet cut spring-steel species, various mechanical pieces, motors, custom made electronics

mirrors:
oiled oak, screen, water-jet cut steel species, various mechanical
pieces, motors, custom made electronics

table:
304 x 94 x 95 cm

mirrors:
75 x 130 x 17 cm

electro-technical development

Katharina Mischer, Thomas Traxler, Maria Bauhofer, Benedikt Steiner