entomarium extinct
a collection of lamps that seemingly brings
extinct insects back to life
year 2020

categories Limited Editions
Products & Furniture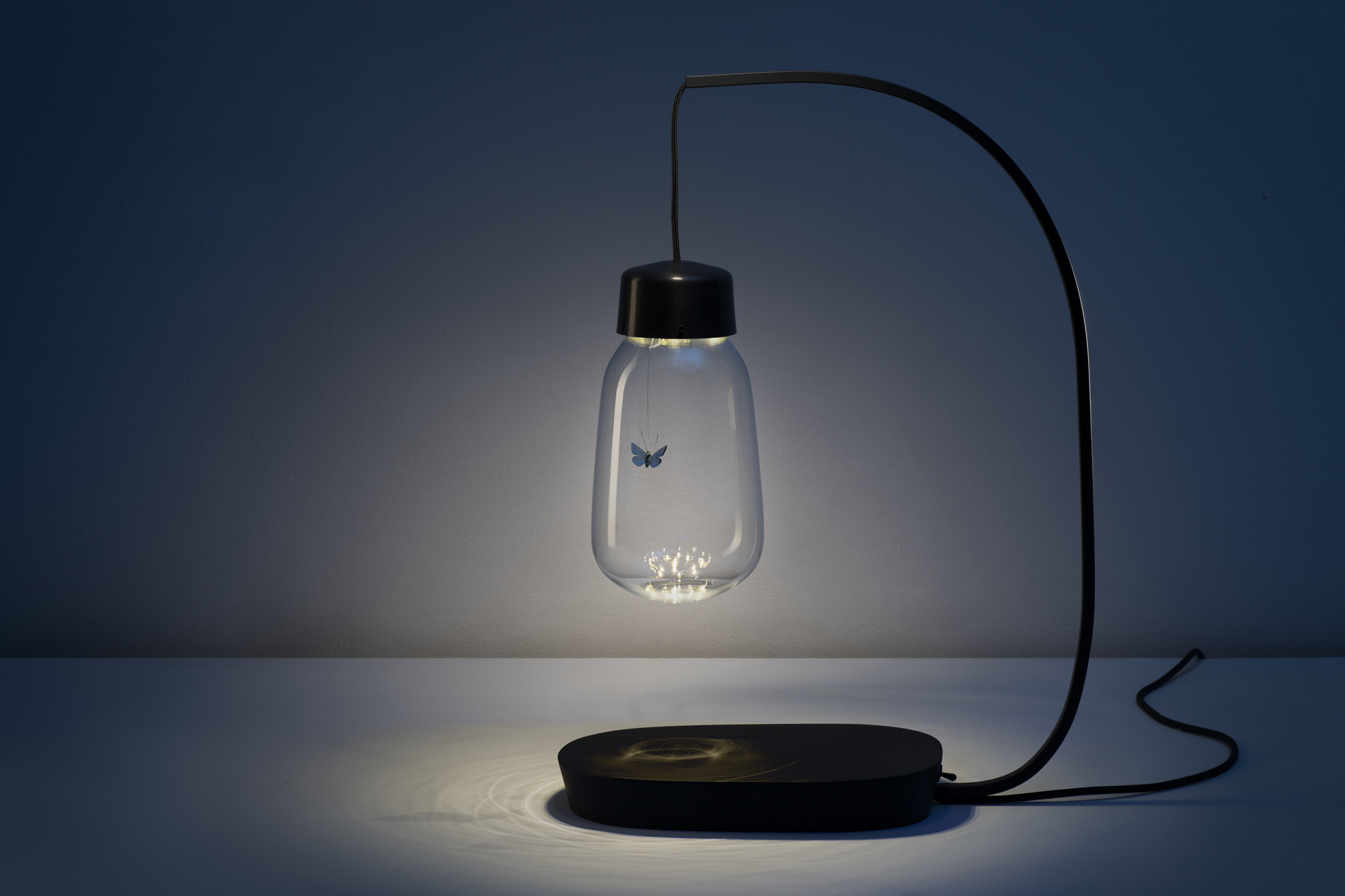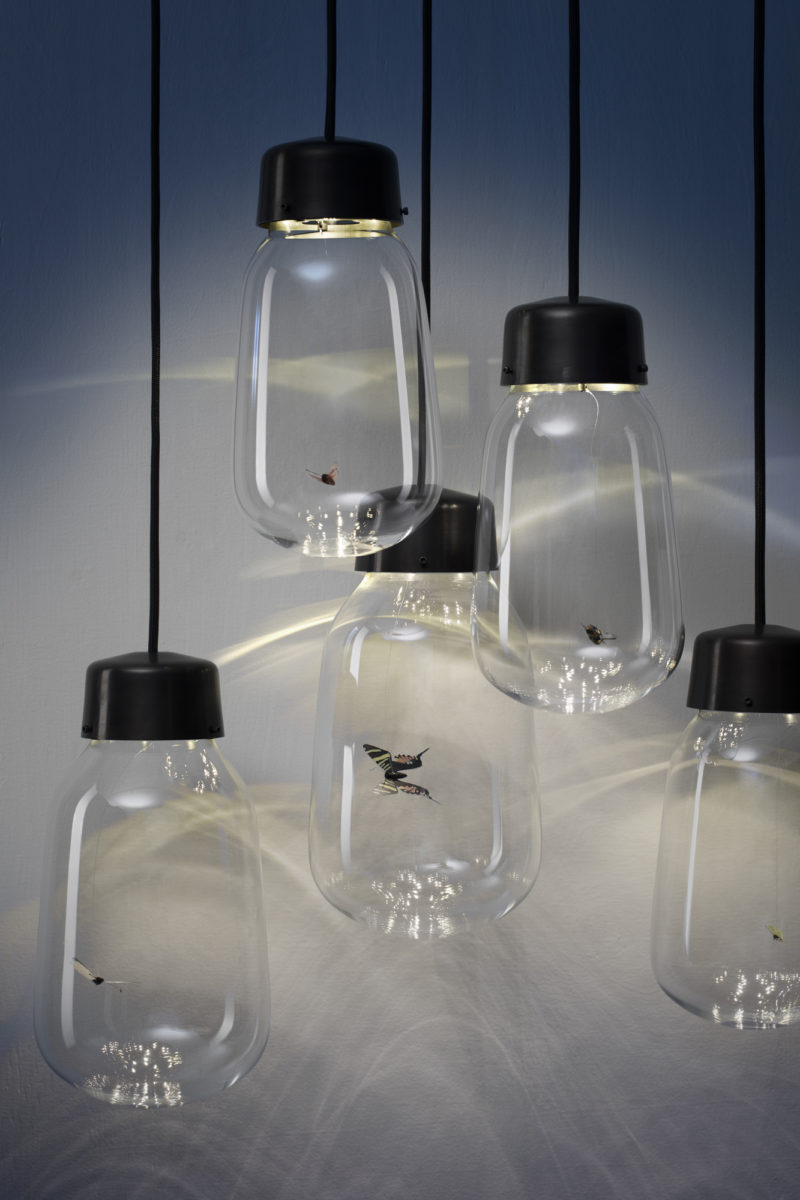 entomarium extinct appreciates moments in nature and questions the interaction between man and nature. Developed for Victor Hunt Gallery, the project is a further development of the interactive installation curiosity cloud.
Simple, contemporary glass bells form the main component of these illuminated objects. These mouths-blown glass vessels are safe settings for artificial hand-fabricated insects portraying various extinct species from all over the world. Seen from a distance, the insects appear quiet and calm. However, as soon as one approach the object, the glass bells light up and the insects start swirling around, flying inside the glass vessels. They gently touch the glass, which in turn creates a soundscape. The project allows the extinct insects to seemingly come back to life in order to be seen and thus draw attention to the loss of biodiversity.
entomarium extinct is available in various sizes. Individual glass bulbs form a table lamp or a single wall lamp, multiple glass vessels together work as chandeliers or wall chandeliers. To work smoothly in private settings, the lamps can be switched from interactive mode, where the insects flutter to a quiet lamp mode, in which the intensity of the light can be controlled.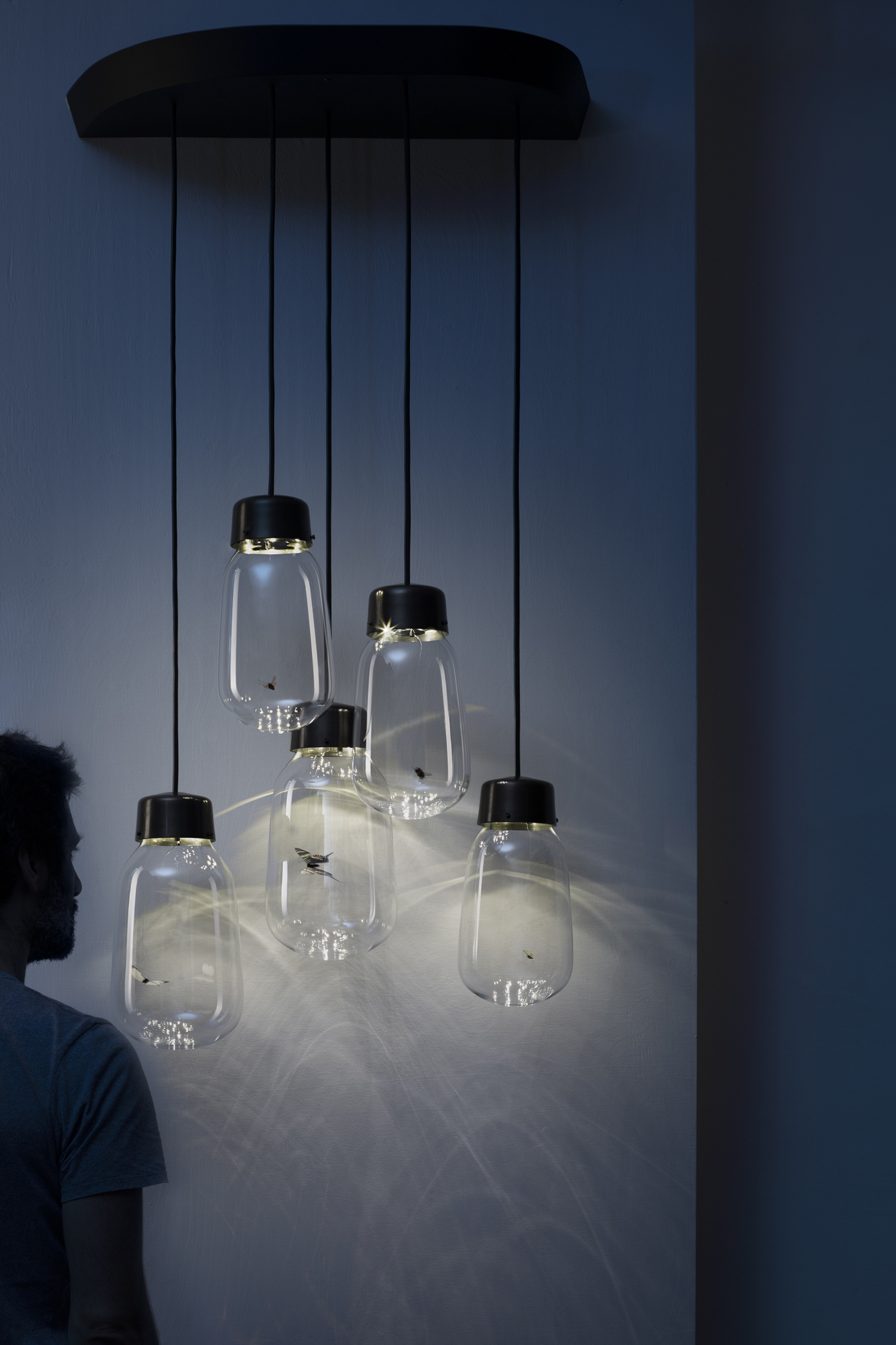 extinct insects come seemingly back to life and thus draw attention to the loss of biodiversity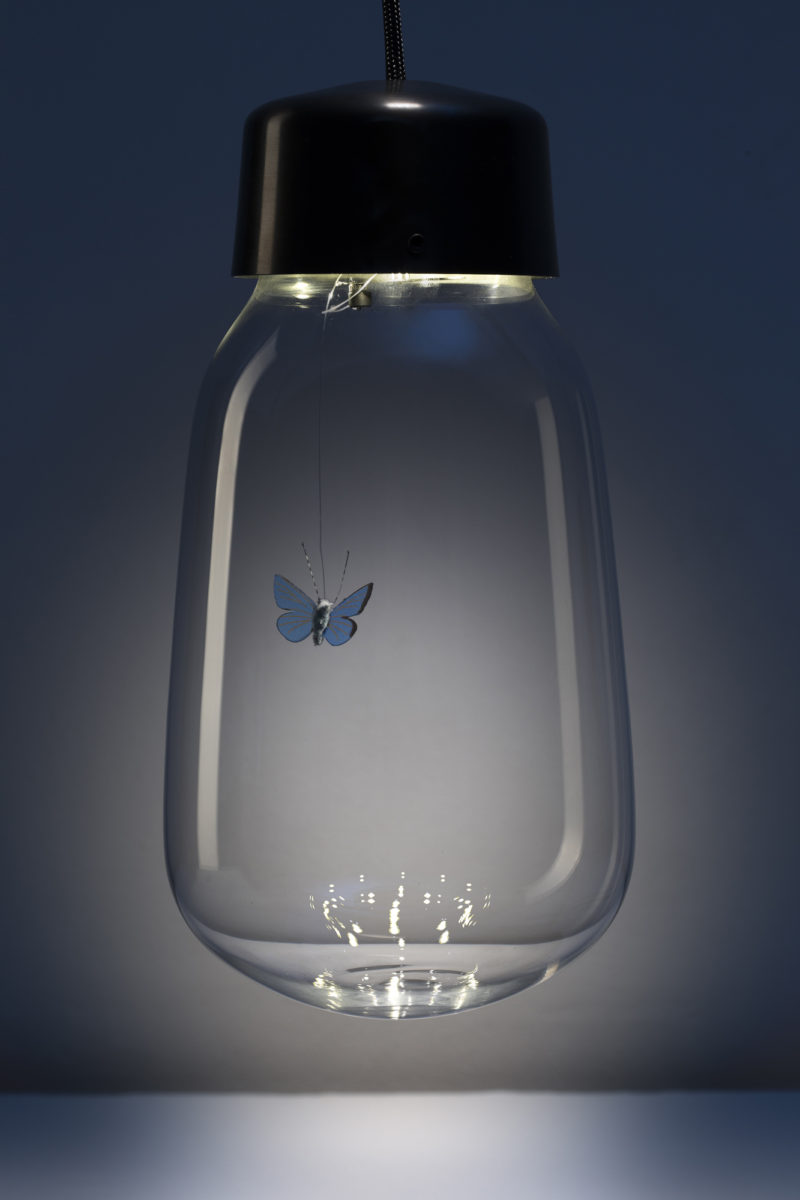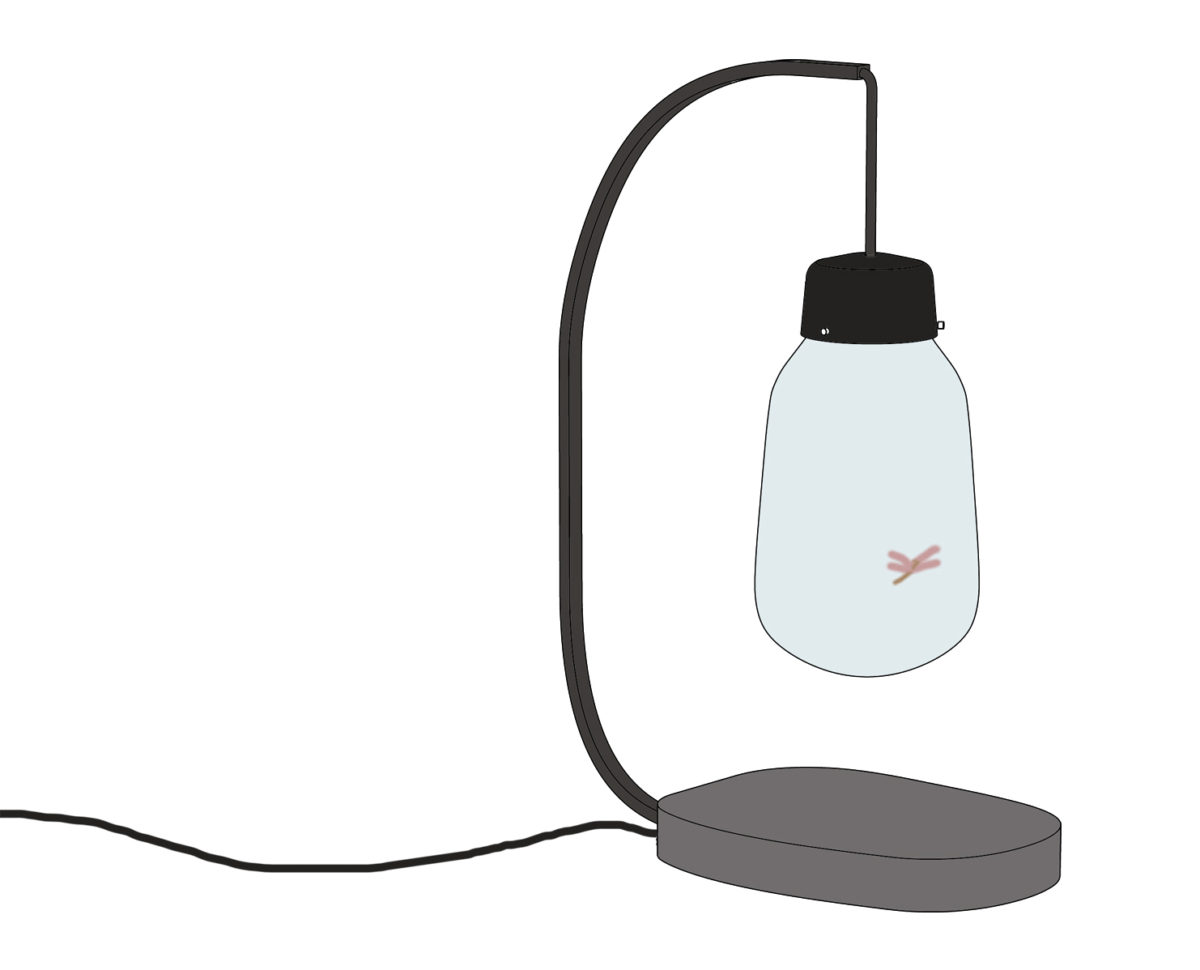 mouth-blown glass bulbs by Lobmeyr, metal, cables, steelwire, brass hoods, motors, LEDs, custom made circuit boards, sensors / artificial handcrafted insects made out of: printed and lasercut foil adapted with felt

table lamp: 22 x 45 x 61 cm

wall lamp: 68 x 28 cm, adjustable in height

electrotechnical development

Katharina Mischer, Thomas Traxler, Elisa Polner, Monja Hirscher, Johannes Nortmann