embodied nature – vinea mea
an artistic experience to nurture sensibility to the living world
year 2021

category Kinetic & Interactive Installations

commissioned by
embodied nature – vinea mea invites to look at all species, including mankind, as forming part of a whole – hence the importance of preserving this interconnectedness. Humans are living beings among other living beings, and this message of equality breaks down barriers and redefines the relationship between man and nature.
The Japanese anemone, the emblematic flower of Maison Perrier-Jouët, serves as the frame for this artistic experience, which aims to nurture our sensibility to the living world. It is composed of more than 70 species selected from the flora and fauna found in the vineyards of France's Champagne region, all of which contribute to the biological balance of their ecosystem.
When visitors approach the work, they see themselves as if in a mirror – except that, instead of their reflection, what appears before them is an image of nature in all its diversity.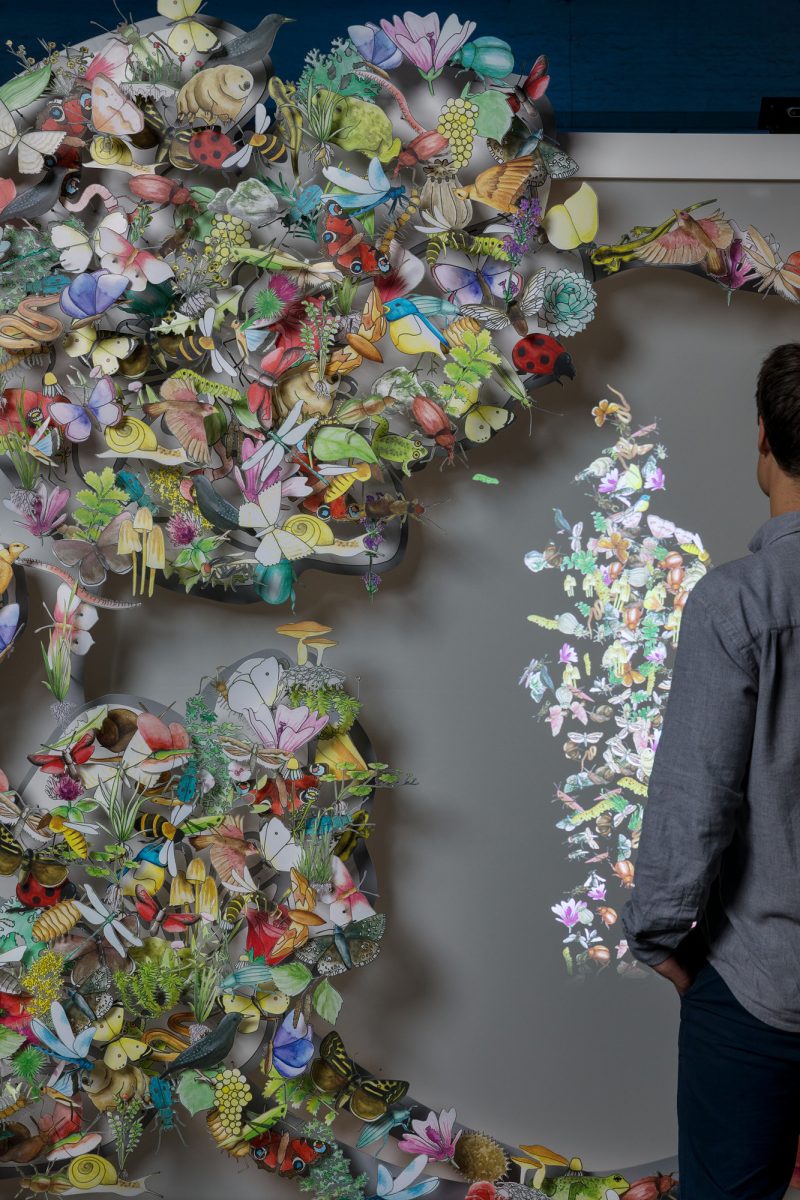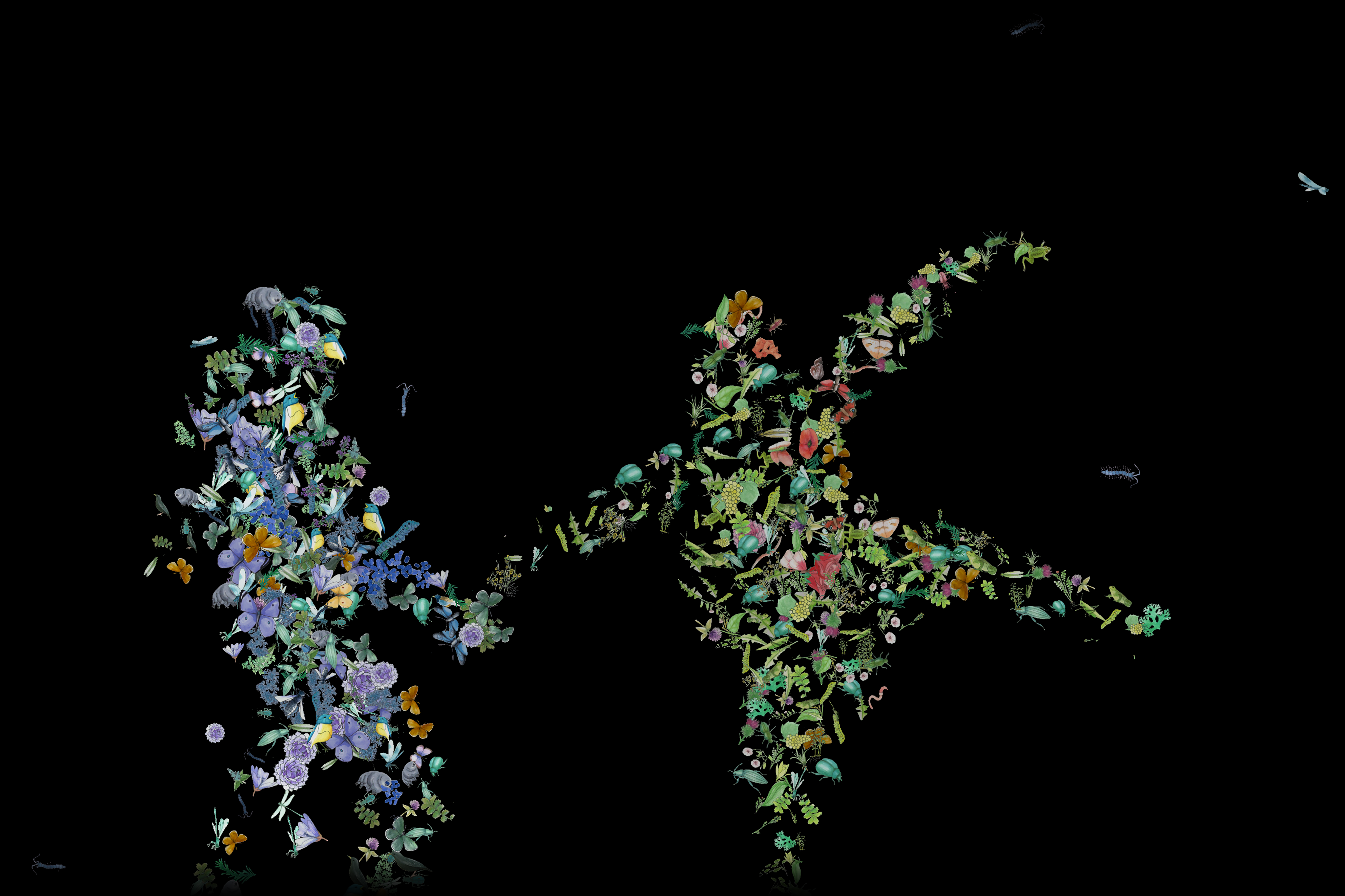 embodied nature – vinea mea is first and foremost a creative work and an emotional experience. This emotional dimension is essential in our view. It is what captures the attention of the viewer, making them more receptive to the educational and philosophical message of the work.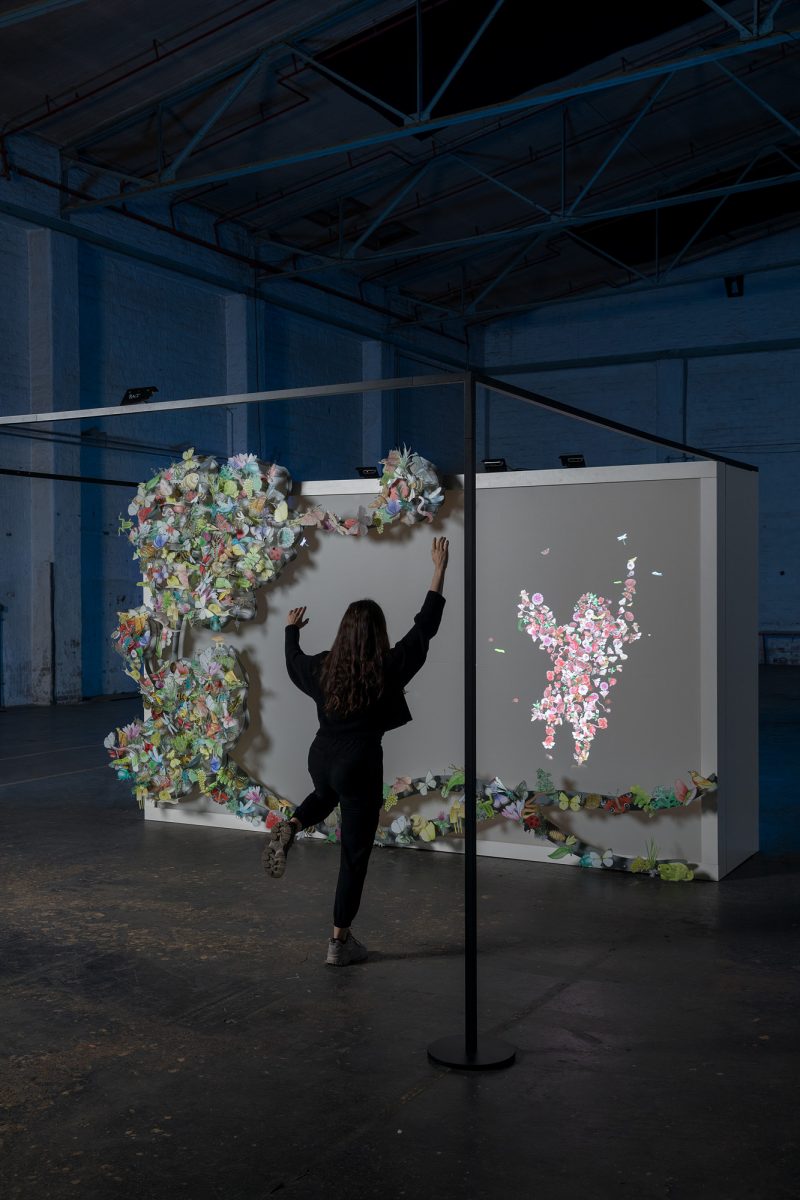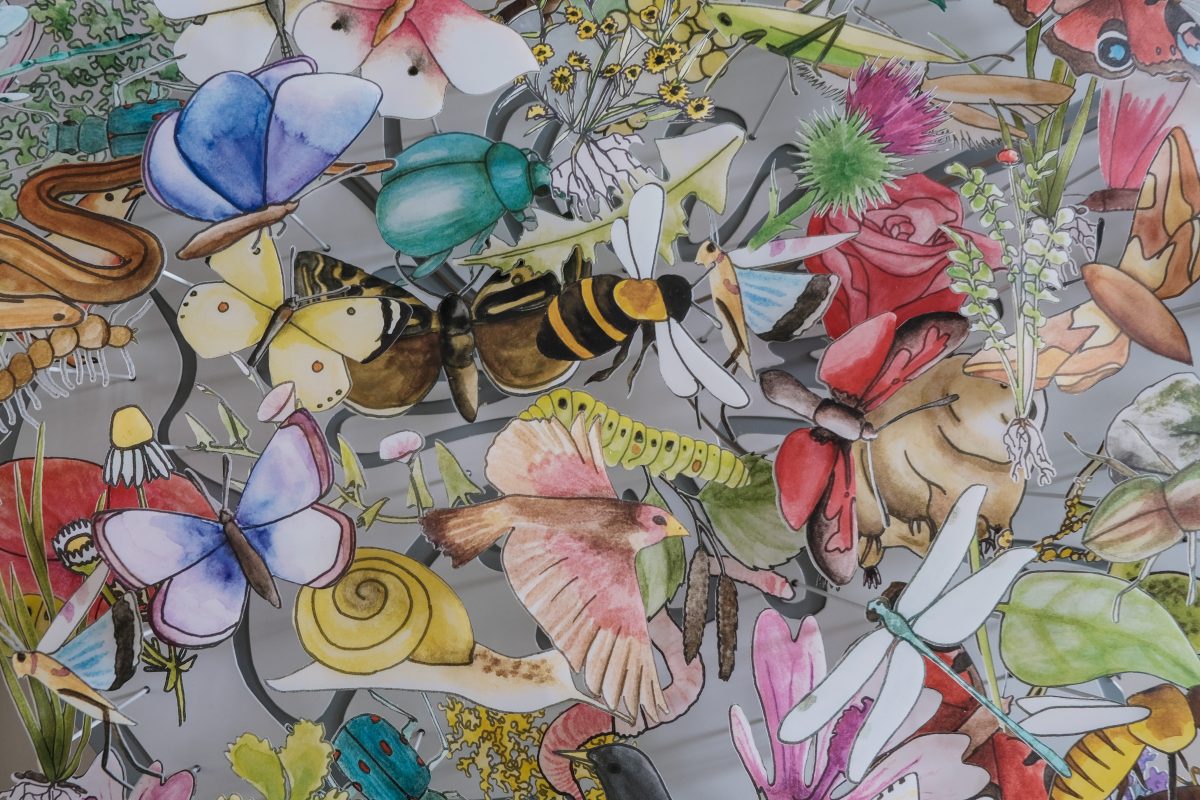 around 70 species, which make up the ecosystem of the vineyards are represented in the installation
printed and lasercut PP-species, metal, white cabinet, depth tracking cameras, projection screen, projector, computers

digital development and animation

Simon Laburda (DKIA), Aryan, Marlen Jachek

Katharina Mischer, Thomas Traxler, Sophia Stoewer, Florian Semlitsch, Johanna Dubrusskin, Dimitrije Andrijevic, Christoph Heidebrecht