drawing time
a wall installation that visually records
the passage of time
year 2011

category Processes / Machines & Their unique Results

commissioned by

curated by
drawing time is a clock that tells the time and by doing so draws spirographical circles on the wall. Each day two spirograph patterns appear. One complex outline for the passed minutes and a simpler one, for the passed hours. After twenty-four hours the device moves randomly to another spot on the wall and continues recording its existence. This randomness is just as the uncertainty of the future, leaving space for surprises. Day by day the wall fills up with the graphical patterns allowing to imagine the slowly overlapping graphical composition in some weeks, a year, a decade… A positive thought of long term planning and a belief in a future.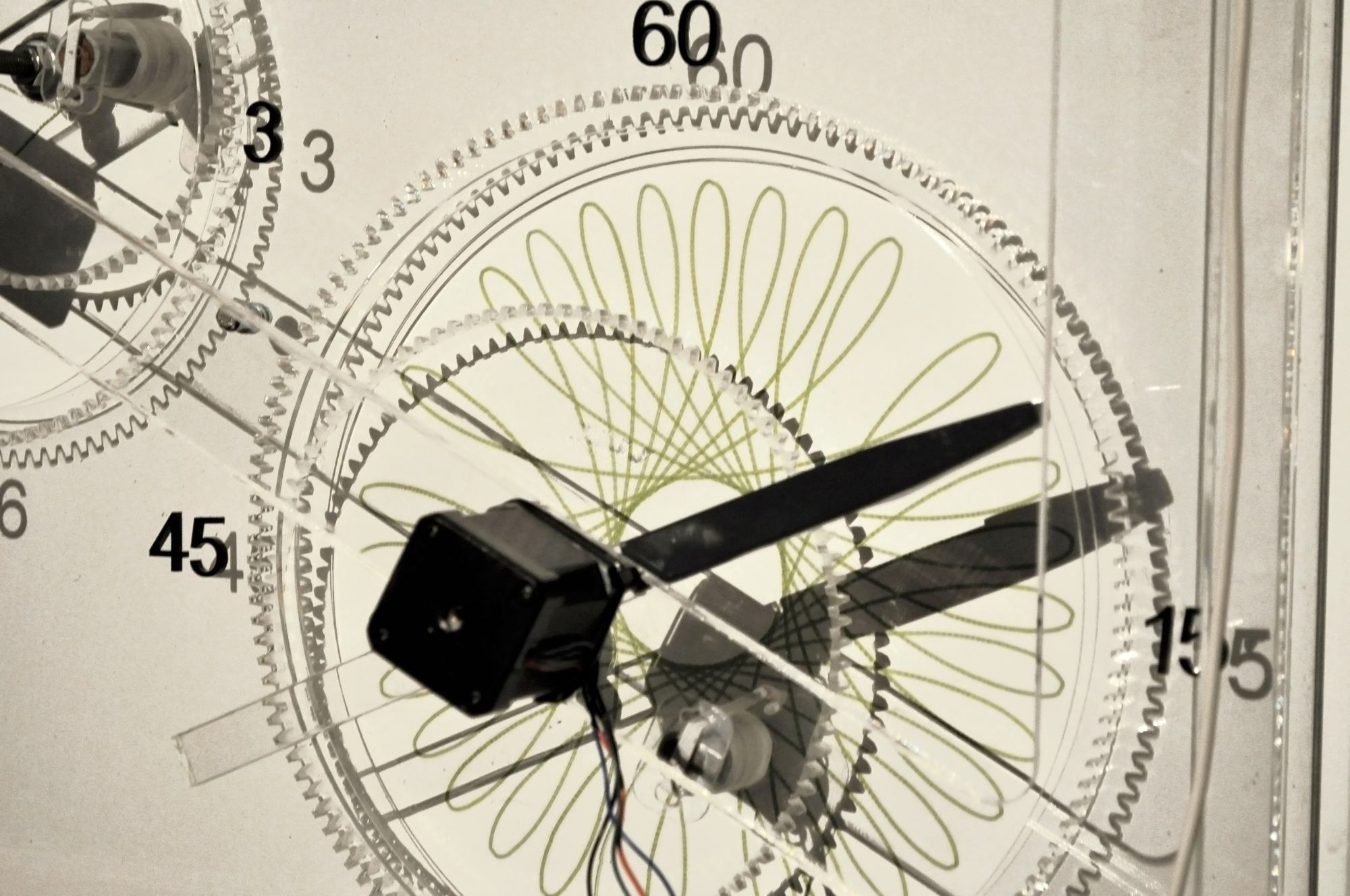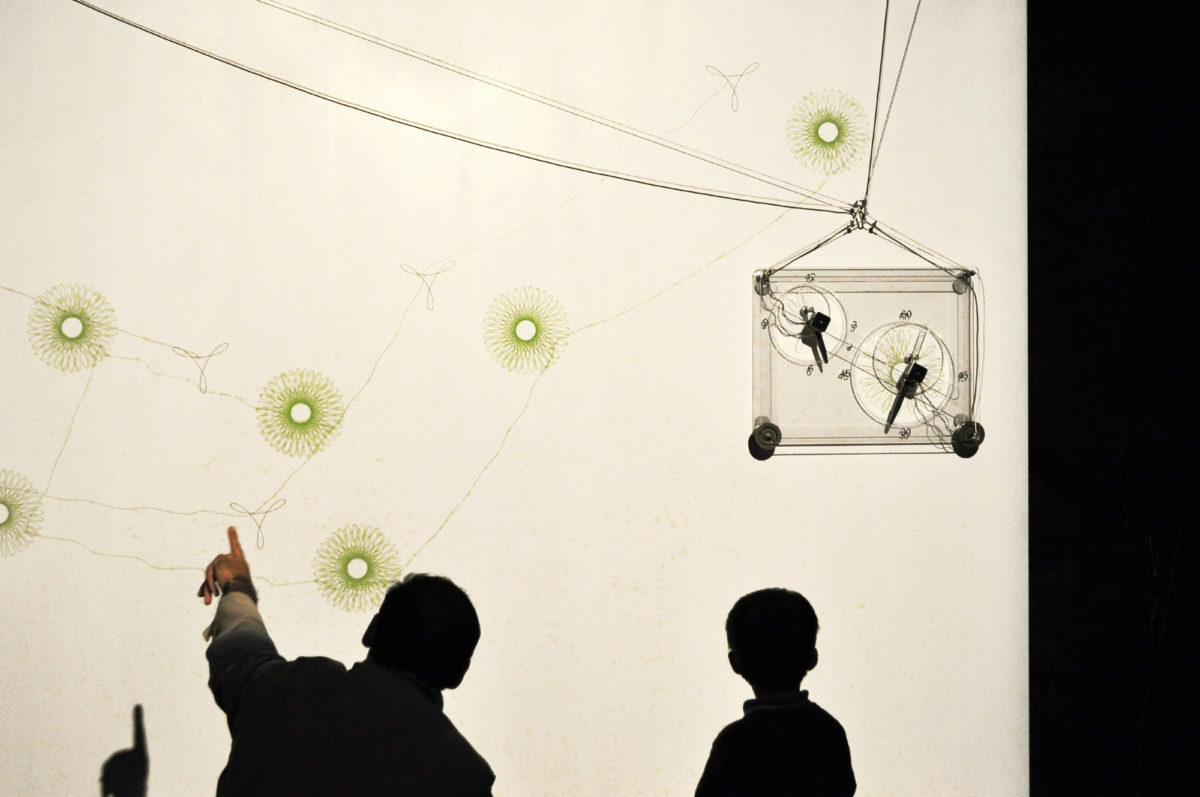 " drawing time invites us to think about
the various means of perception through
which all individuals record passing time
and, more specifically, the concepts of
growth, development, repetition and
proliferation referred to a definite time span."
Barbara Brondi and Marco Raino
Drawing time was initially designed on the occasion of the exhibition 'This is My Forest: The Harvest Cycle', organised and supported by Listone Giordano and curated by Barbara Brondi and Marco Raino. The exhibition was showing a selection of recent projects by mischer'traxler.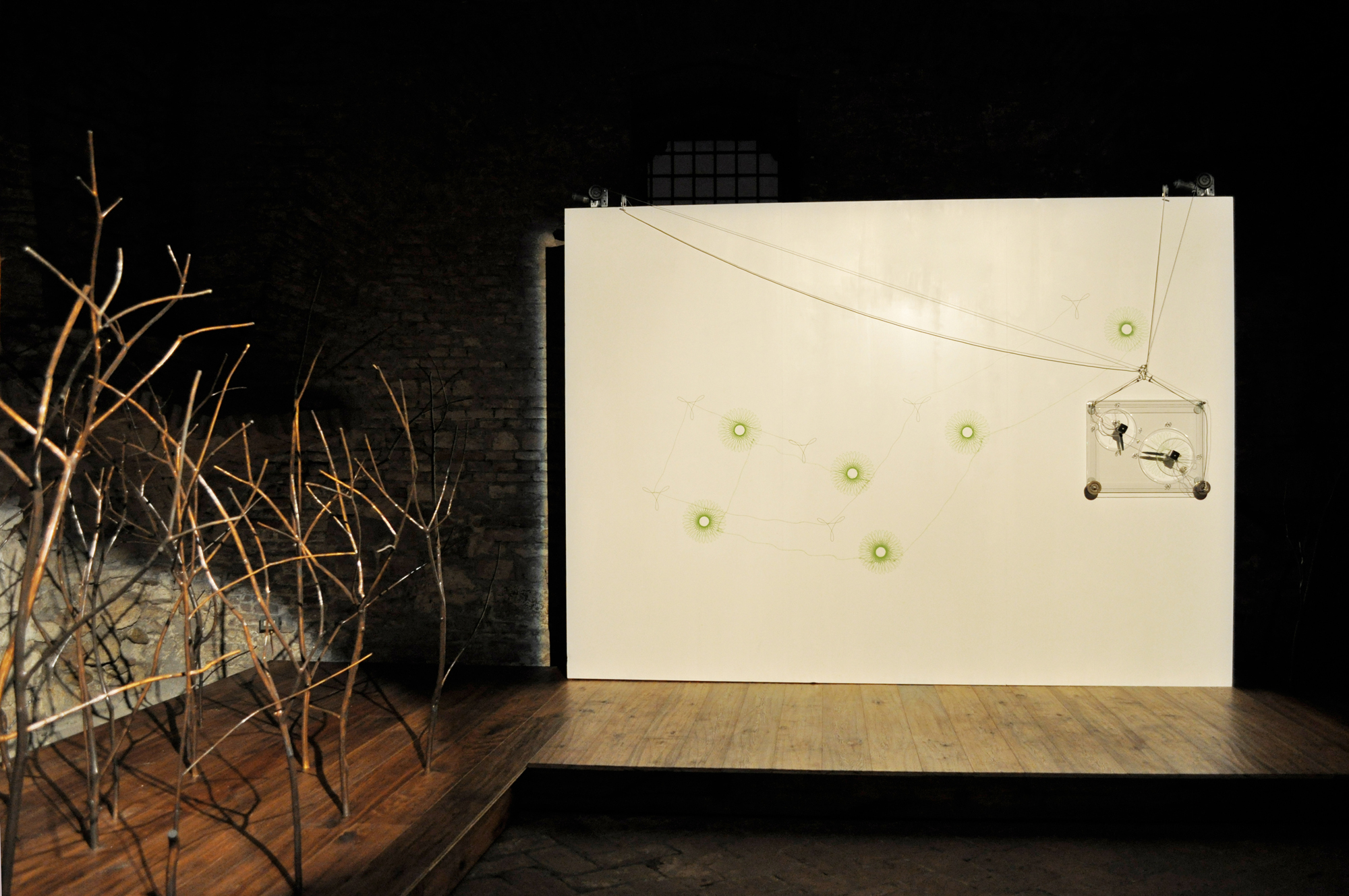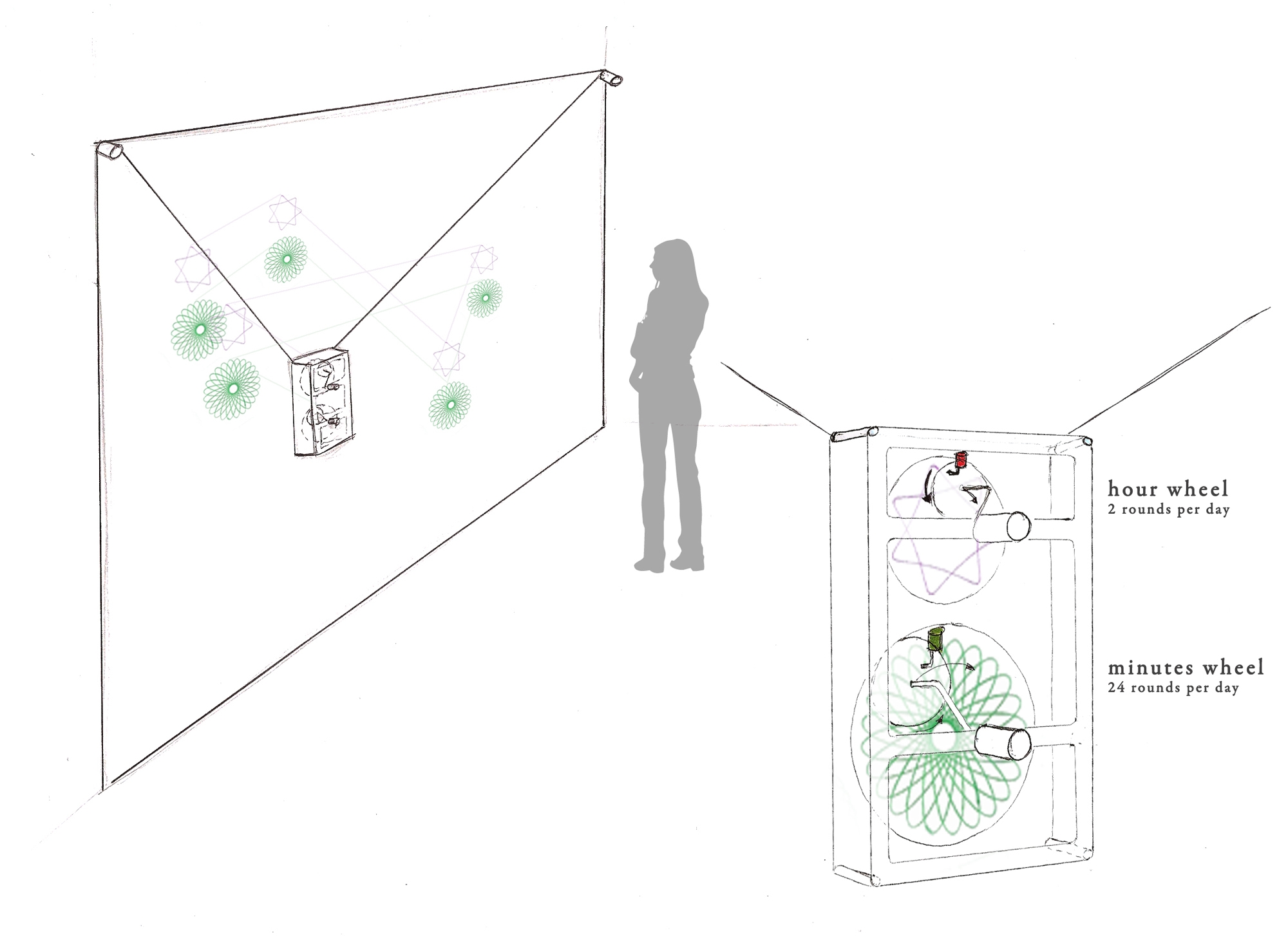 electro-technical support

Katharina Mischer, Thomas Traxler, Greta Hauer

acrylic glass, custom made electronics, motors, metal, electronic components, markers

dimensions

drawing time wall

58 cm x 46 cm x 15 cm

350 cm x 250 cm