isochrone
a process that captures time and pace within a object
year 2016

categories Limited Editions
Processes / Machines & Their unique Results

commissioned by

Alice Stori Liechtenstein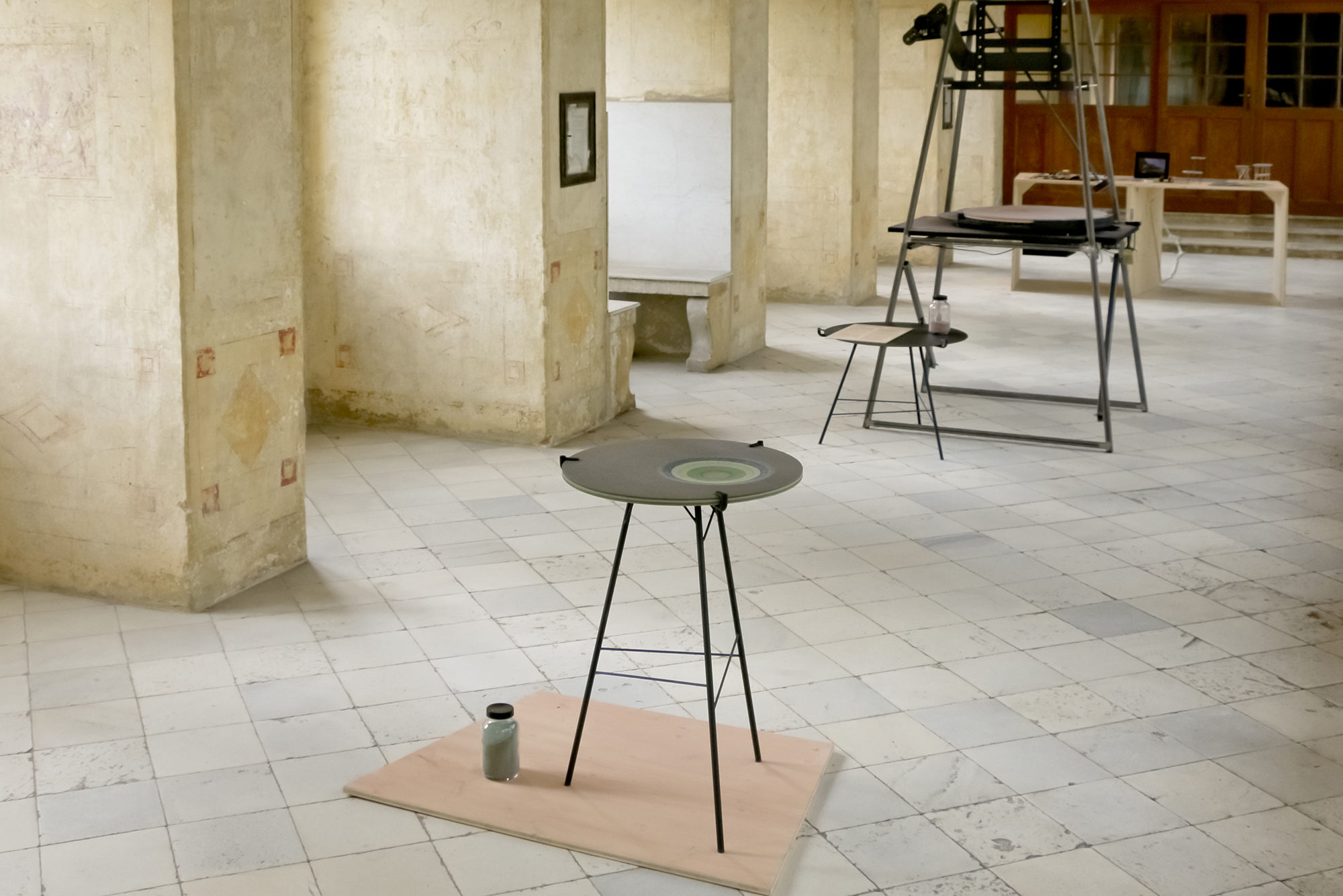 We were invited by Schloß Hollenegg for Design to stay in this special castle for a week and develop a site-specific design project to the theme of SLOW. The resulting installation is called isochrone and was presented during the SLOW- exhibition curated by Alice Stori Liechtenstein.
The project tries to capture time and pace within a process and an object. It is a constant movement representing time and continuity, to be observed in a calm meditative manner. A multilayered tabletop, representing the various layers of Schloß Hollenegg's history, is made by carefully piling colourful strata, each hand-made out of pigments, glue, sawdust and paper, onto each other. Once dried, the finished tabletop is placed underneath a big pendulum. Slow and constant, the pendulum swings circularly back and forth, abrading a sectionof the tabletop.
Through the monotonous, steady and continuous movement, a bowl is formed on the tabletop, and the layers of which the surface is made out of, are unveiled. The finished object is a hybrid between a flat surface table, and a bowl; it enriches and complements perfectly the collection of special, unusual and occasionally strange objects, that decorate the rooms of Schloß Hollenegg.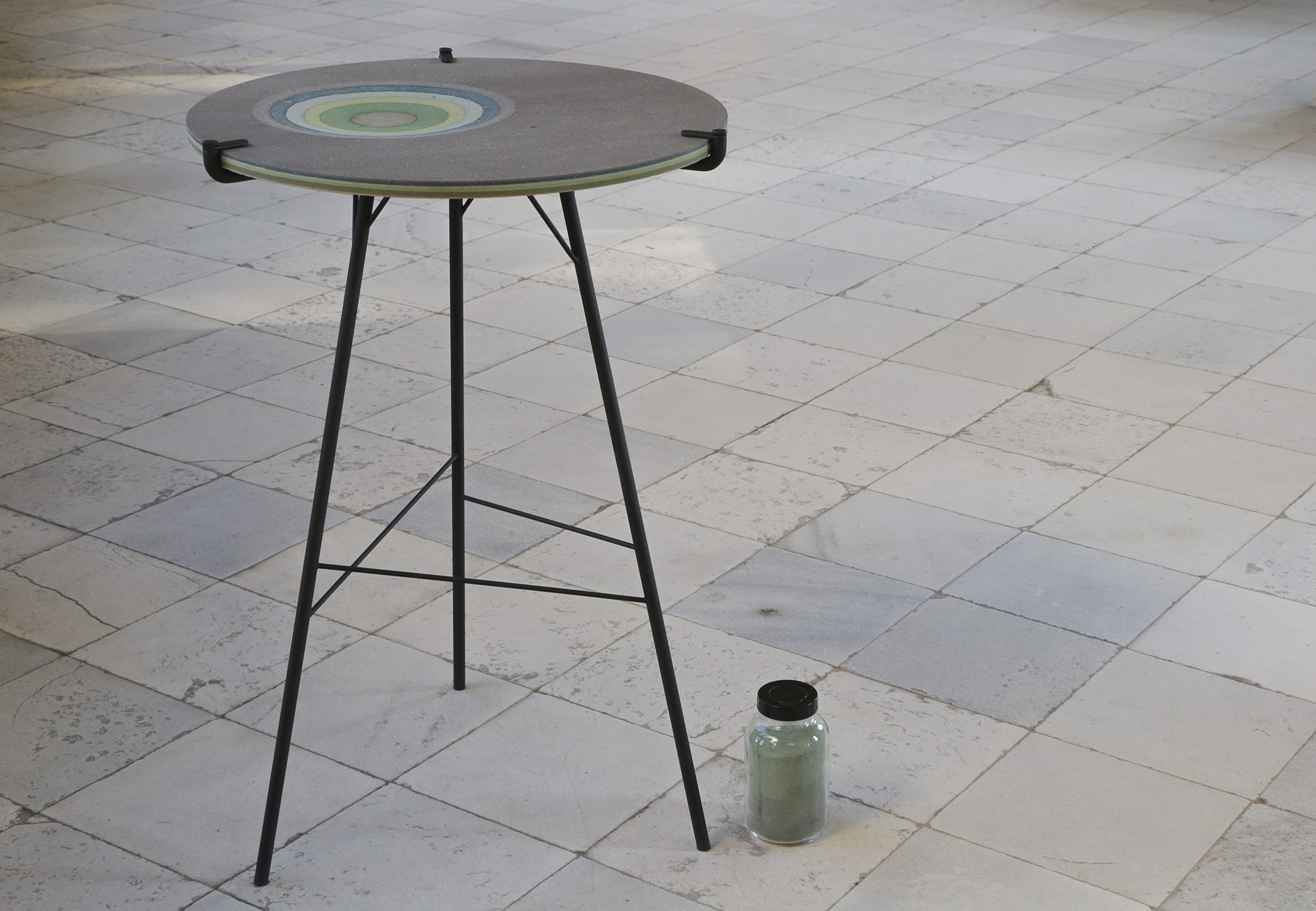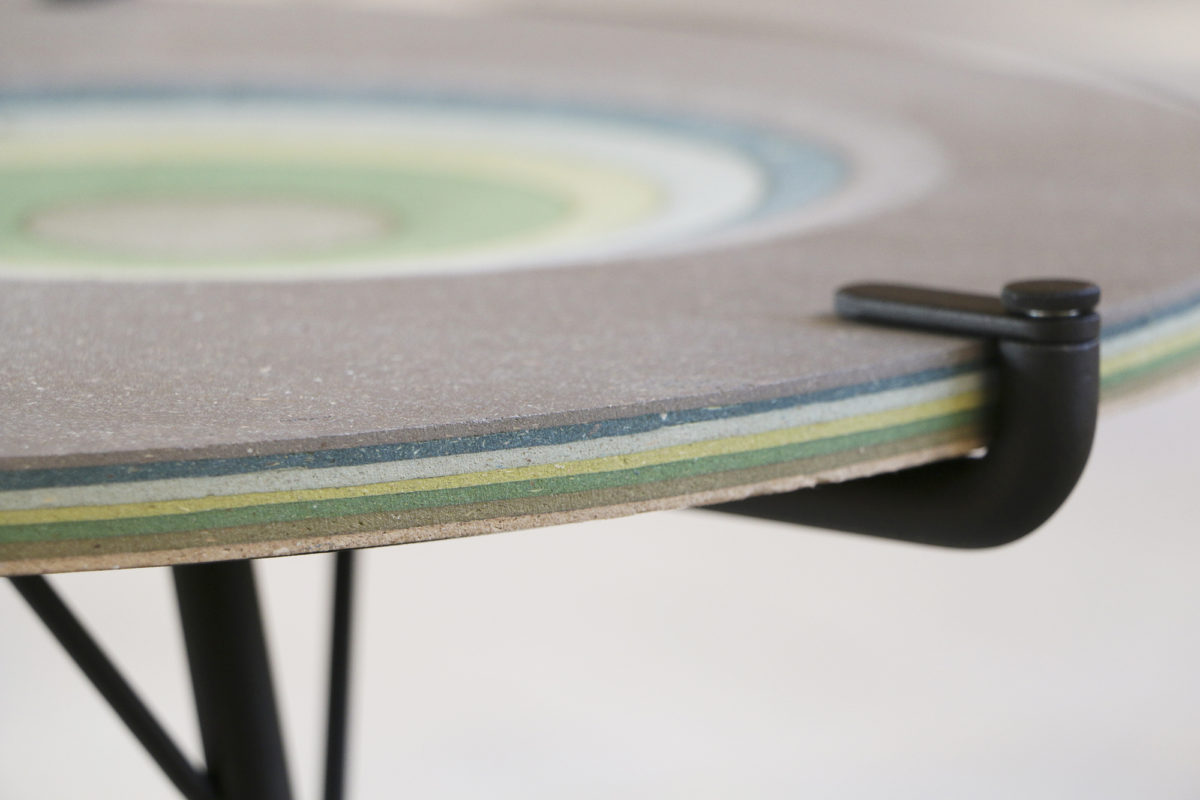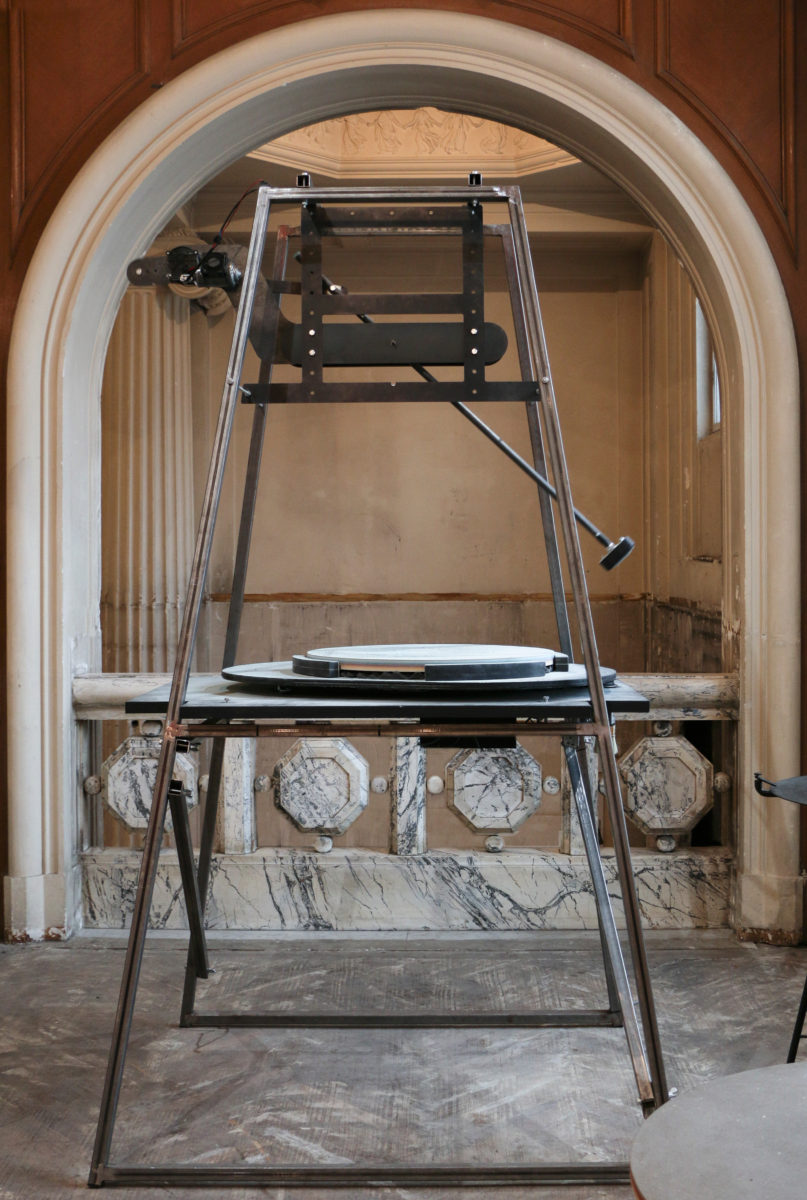 Through the monotonous, steady and continuous movement,
a bowl is carved in the tabletop, unveiling the different layers of which the surface consists.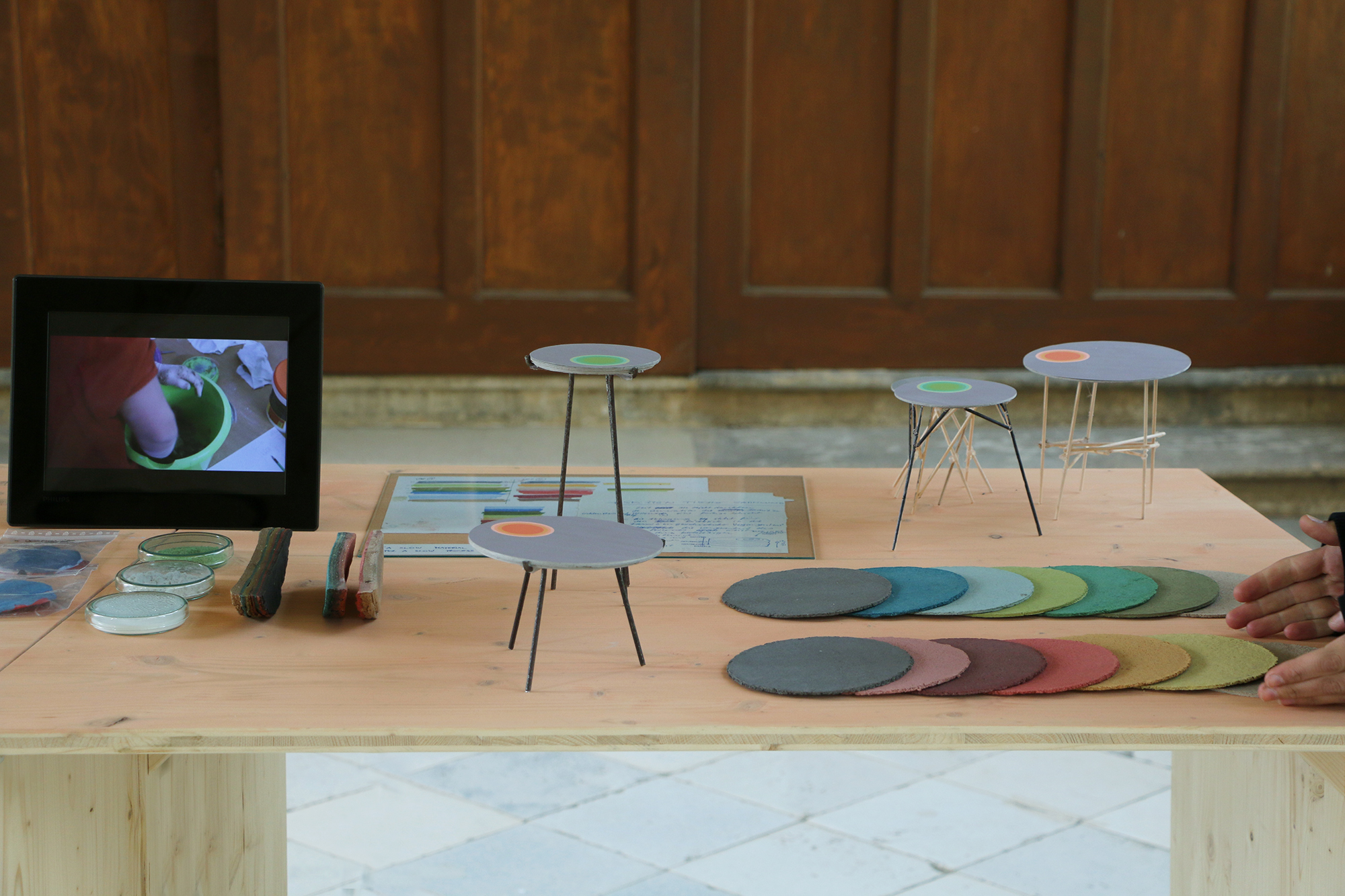 tabletop: wood-glue, pigments, sawdust, paper
pendulum: metal, motor, weight, grinder

high table: Ø 60 cm x 85 cm (height)
low table: Ø 72 cm x 45 cm (height)

Katharina Mischer, Thomas Traxler, Maria Bauhofer, Elisa Polner