real image & finger blocks
jewellery responding to our behaviour with digital devices
year 2018

category Products & Furniture

commissioned by

for

Exhibition 'Device People'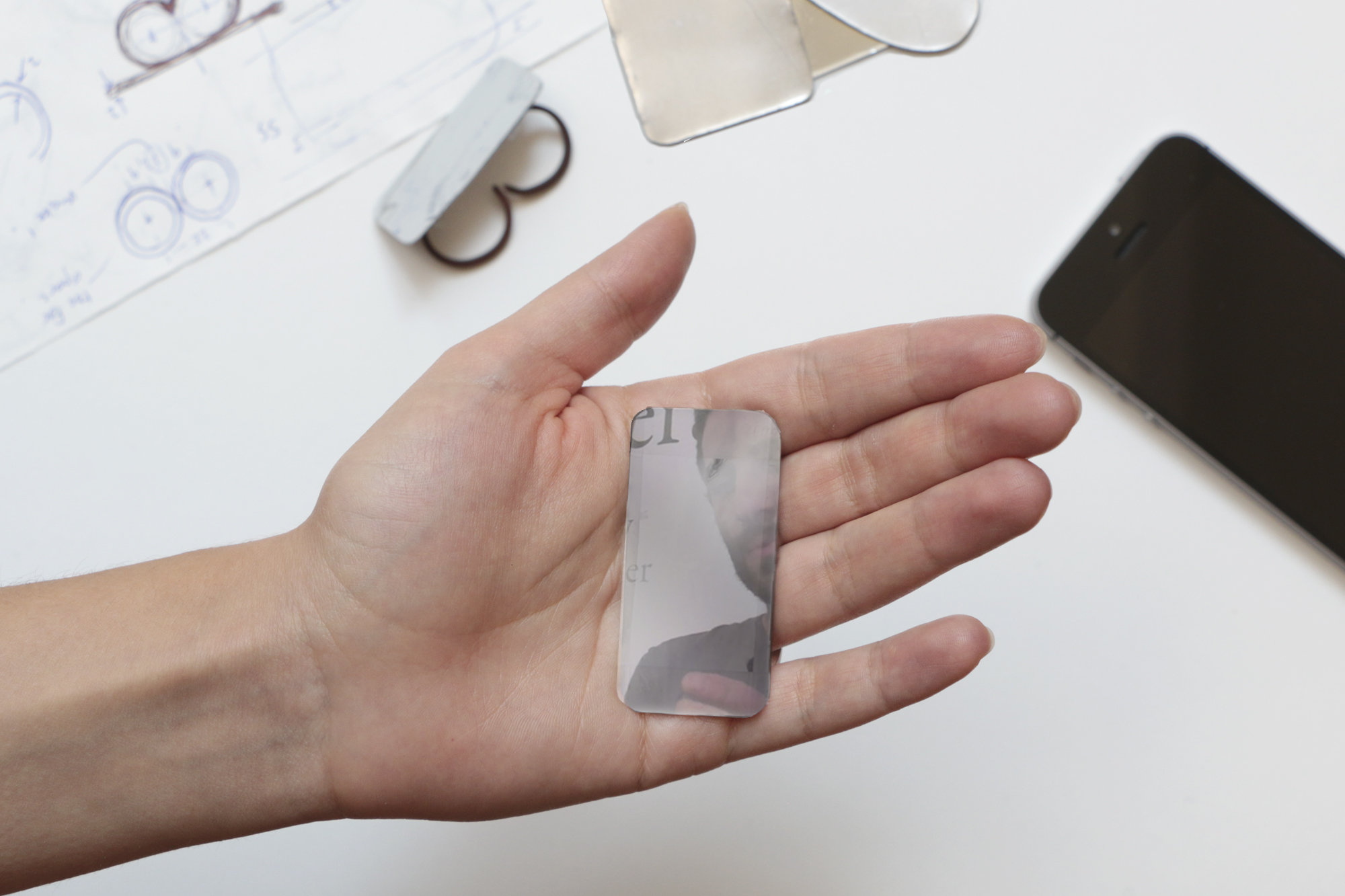 Devices have taken over our lives. According to British research, the average smartphone user checks their phone 221 times a day. Thanks to our smartphones and mobile Internet, there is always an open window that overlooks an infinite world of communications, information and entertainment. As Jacob Weisberg suggested in a recent article in The New York Review of Books, we have all turned into 'device people' and our transformation into device people has happened with unprecedented suddenness. The first iPhones went on sale in June 2007 – less than 10 years ago – followed by the first Android-powered phones in the following year. Smartphones increased in market penetration faster than any other consumer technology in history. Today, not carrying a smartphone indicates eccentricity, social marginalization, or old age.
The omnipresent screen culture is responsible for a social transformation. There are numerous situations in which our devices take away our attention and a conversation is swapped for a glance down at a screen. The chat app is what the cigarette was in the last century: a symbolic consumption good that makes a significant contribution to the running of the economy. While the most profit flows to large companies, the consumer will have comfort and pleasure in return. But somewhere in the system are hidden costs that cannot be felt immediately. In the case of the cigarette, lungs are slowly destroyed. But what is the hidden cost of becoming device people? And how can a piece of jewelry respond to this transformation?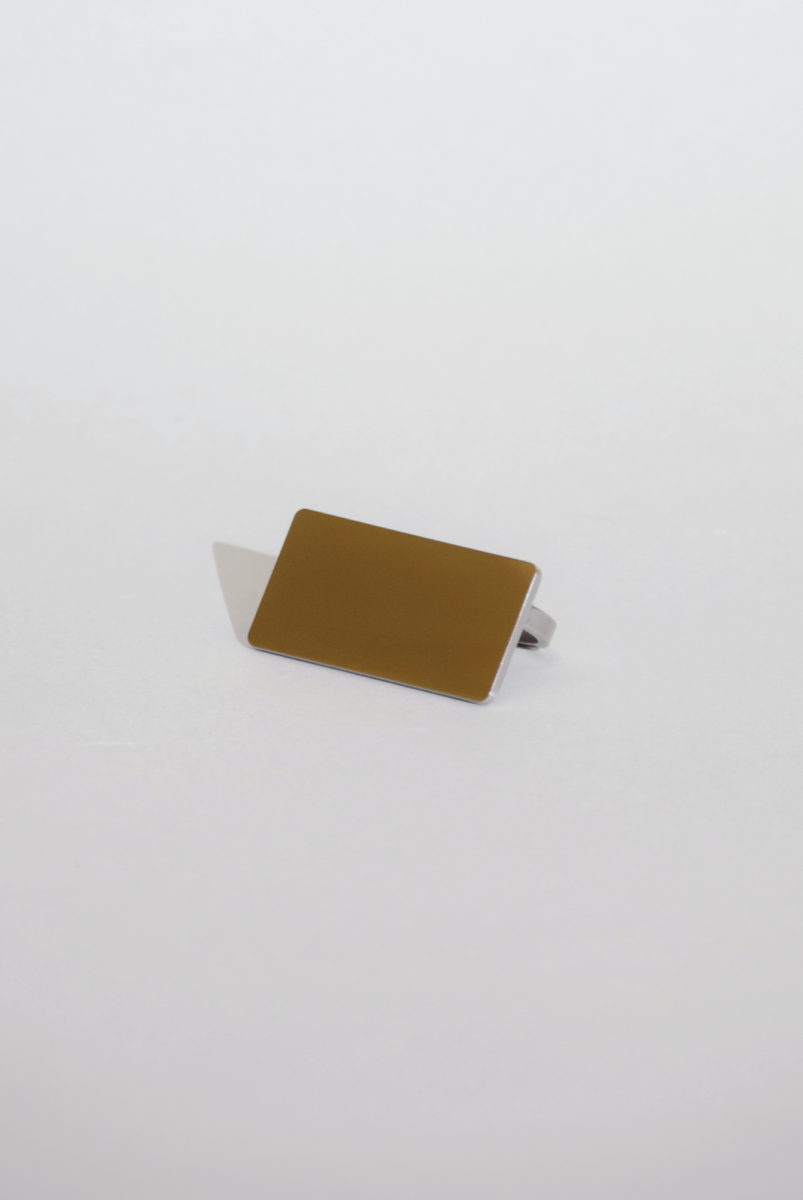 real image is a mirror in the palm of our hands, the place that normally holds our smartphone — an attempt to remind us that we are part of the here and now and not only of our digital surrounding.
finger blocks invite us to stop using our devices – By introducing a new type of ornament, a fingertip cover, that combines functionality with decoration, the jewelry pieces help bringing the attention from the devices back to the 'real world'. Wearing finger blocks also signalises your attention to the sourrounding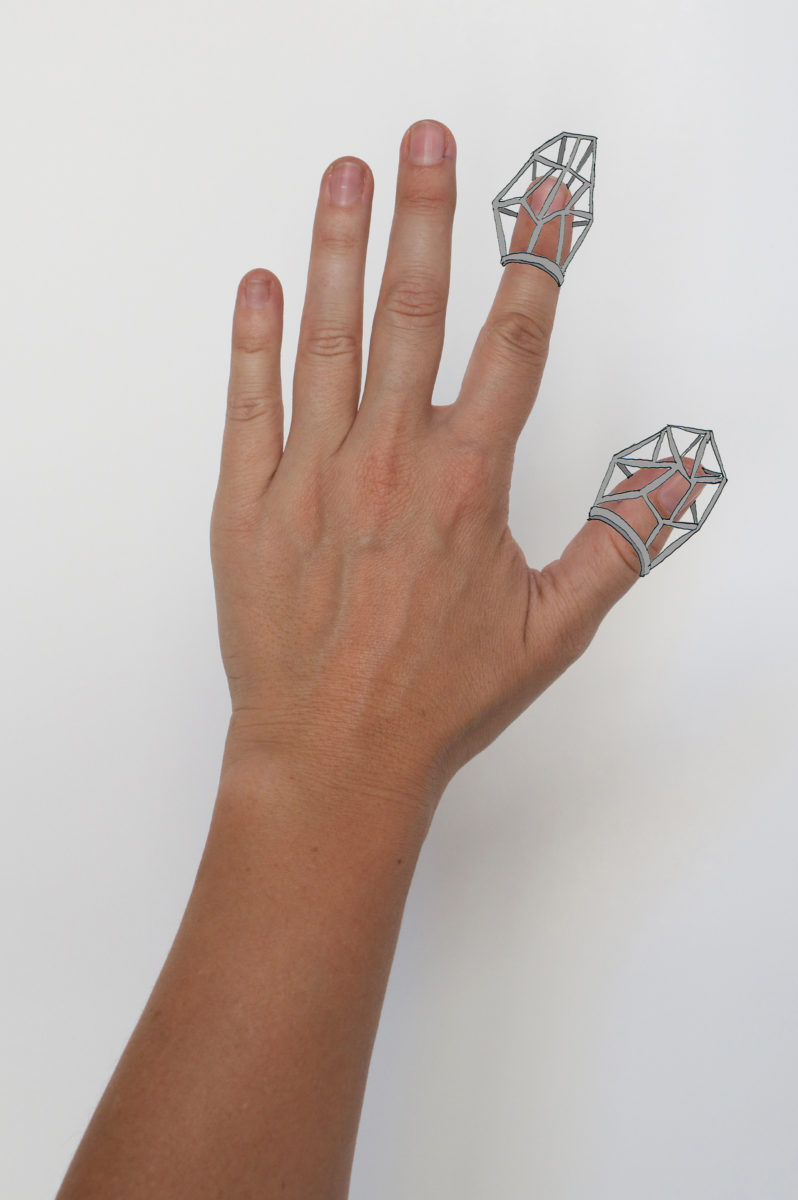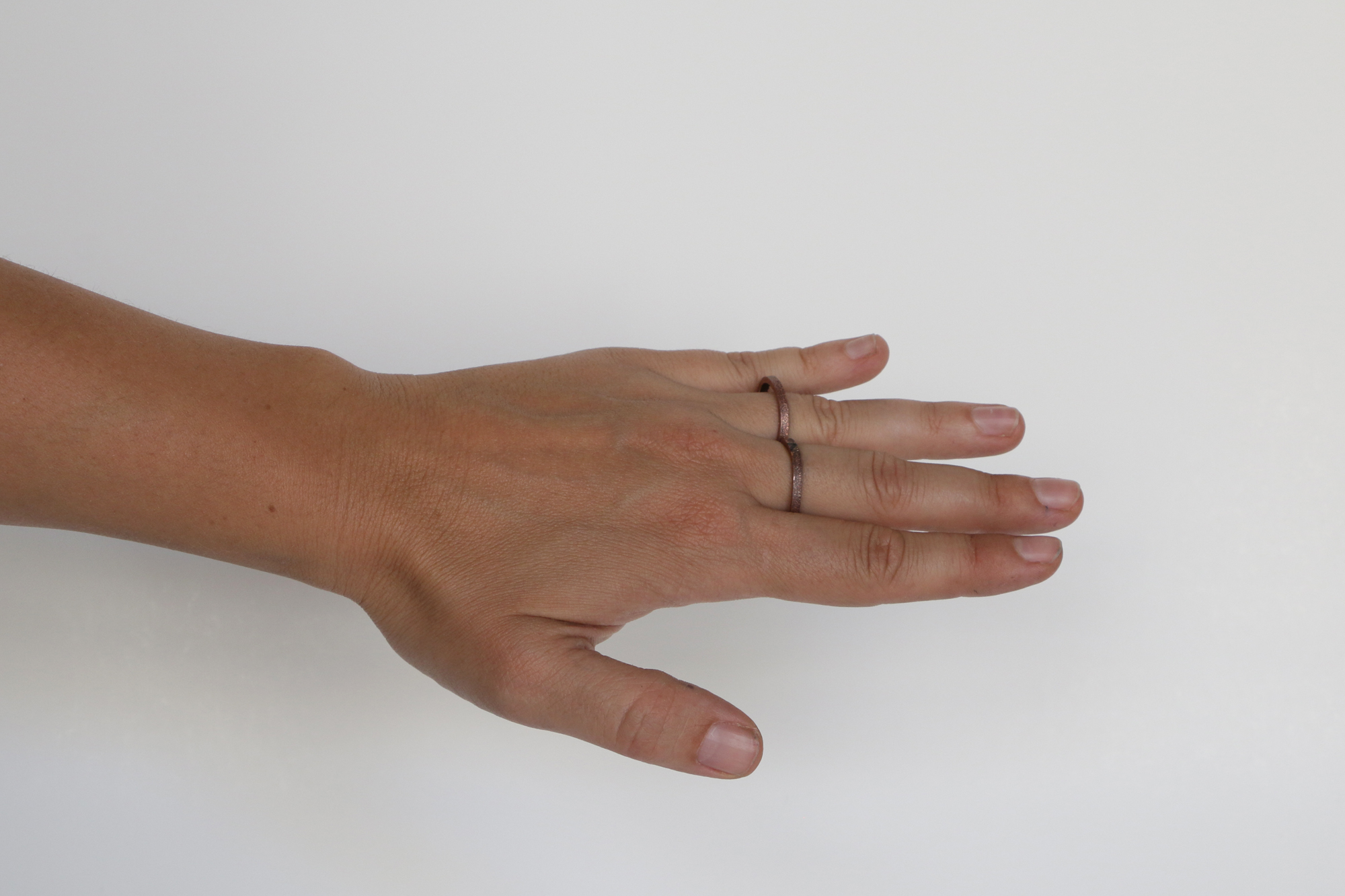 finger blocks

silver 925
3D printed

real image

stainless steel, titanium nitride coated glass/ black coated glass

finger blocks

2 x 4 cm

real image

2 x 4 cm

Katharina Mischer, Thomas Traxler, Elisa Polner, Claire Garcia-Webb

'device people' exhibition by chp…? jewelry at Alcova, Milan Design Week 2018