LeveL II at Rosewood Vienna
a delicate light mobile, gracefully filling an atrium
year 2022

categories Kinetic & Interactive Installations
Products & Furniture

commissioned by

curated by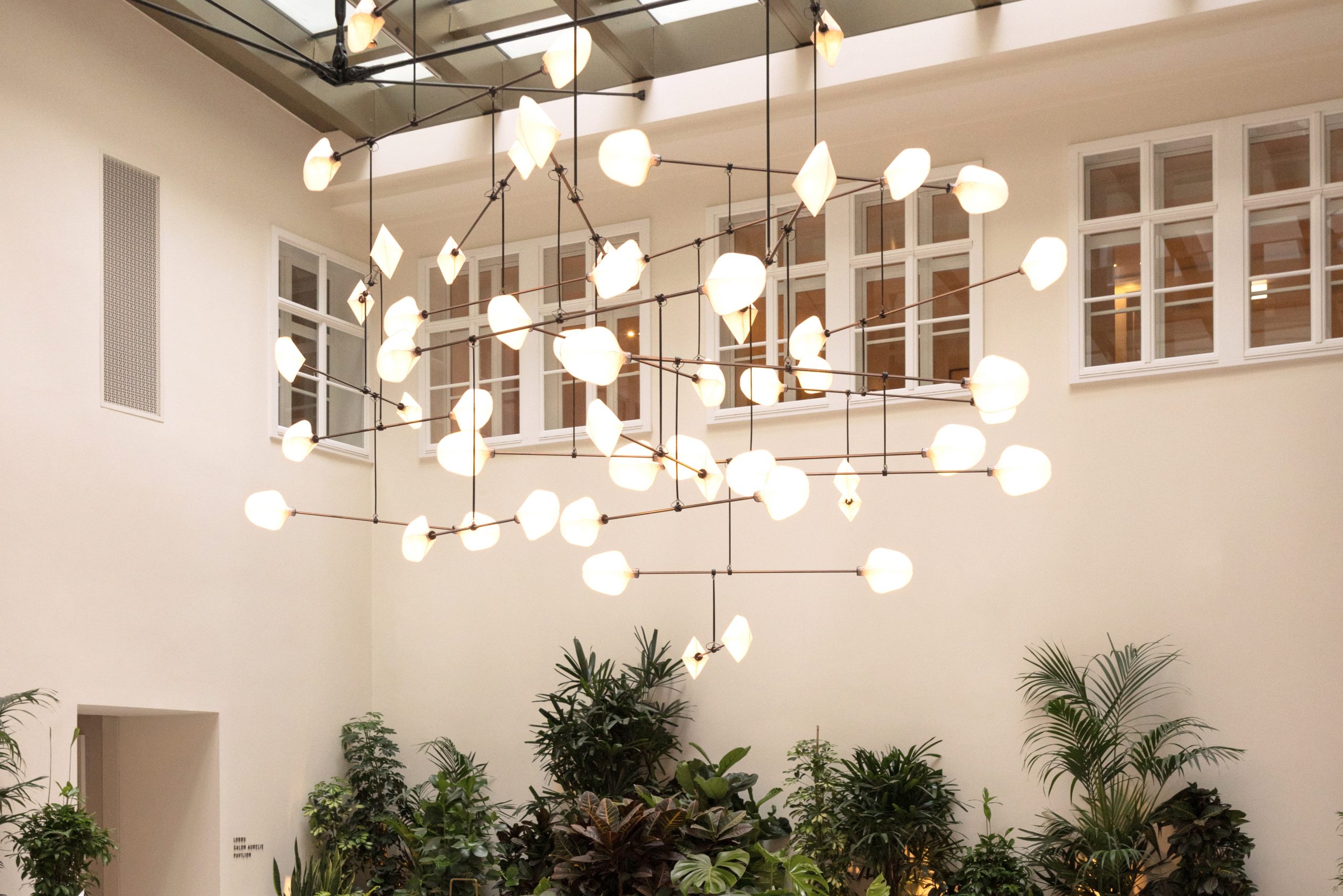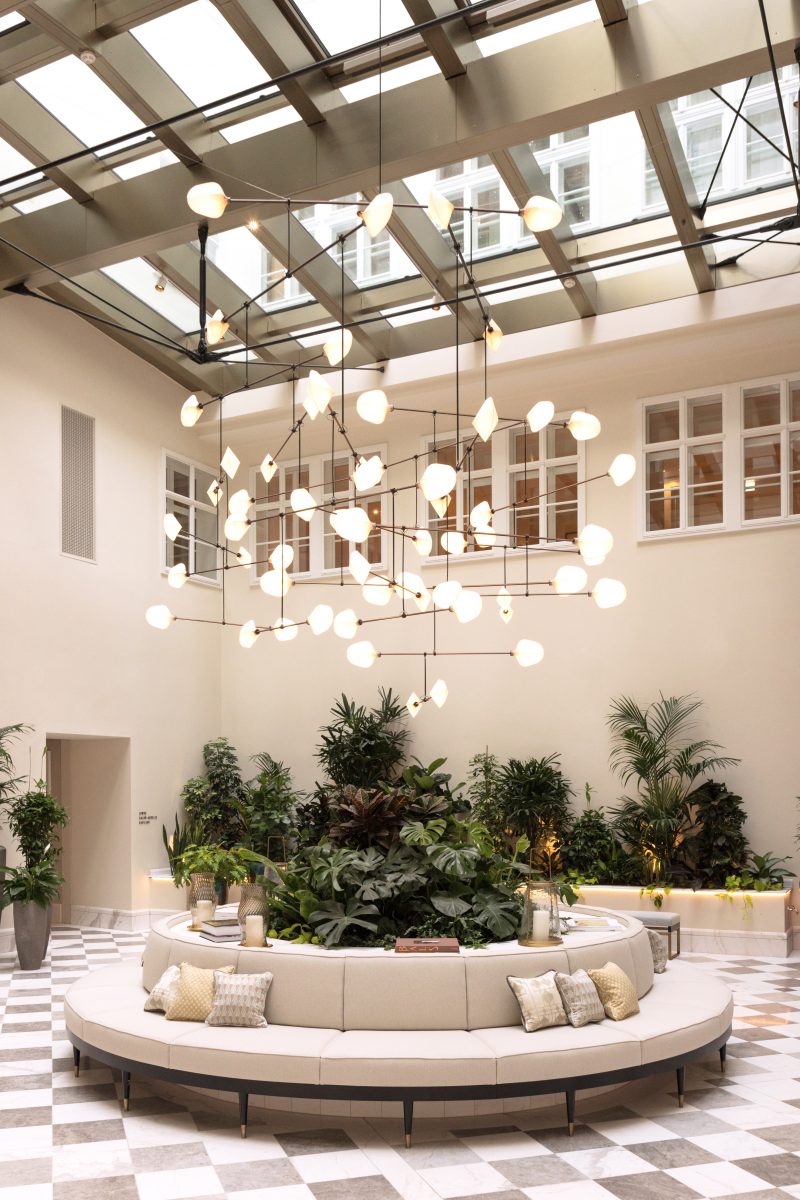 Since June 2022, LeveL II as a room-filling installation, is hanging in the grand foyer of Rosewood Vienna, welcoming hotel guests with its artistic presence. Designed specifically to complement the atrium, the piece is composed of 28 rods, making it the largest permanently installed version of Level II to date. The installation is crafted primarily from lightweight materials, including carbon and Japanese paper, allowing it to hang gracefully from the stunning glass ceiling. As it delicately moves, it brings a sense of volume and light to this elegant space.
image above by Dariusz Jasak
placed above the seating,
the installation stimulates with gentle movements and discrete illumination the entire room.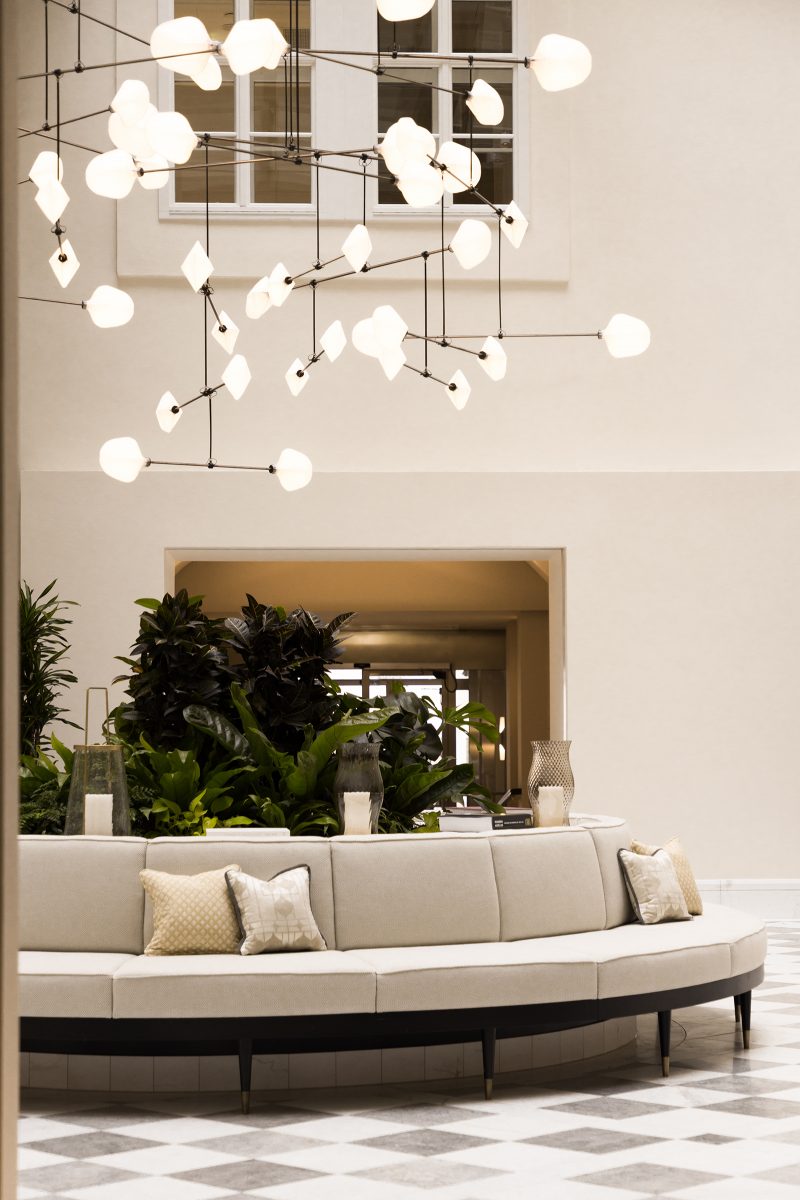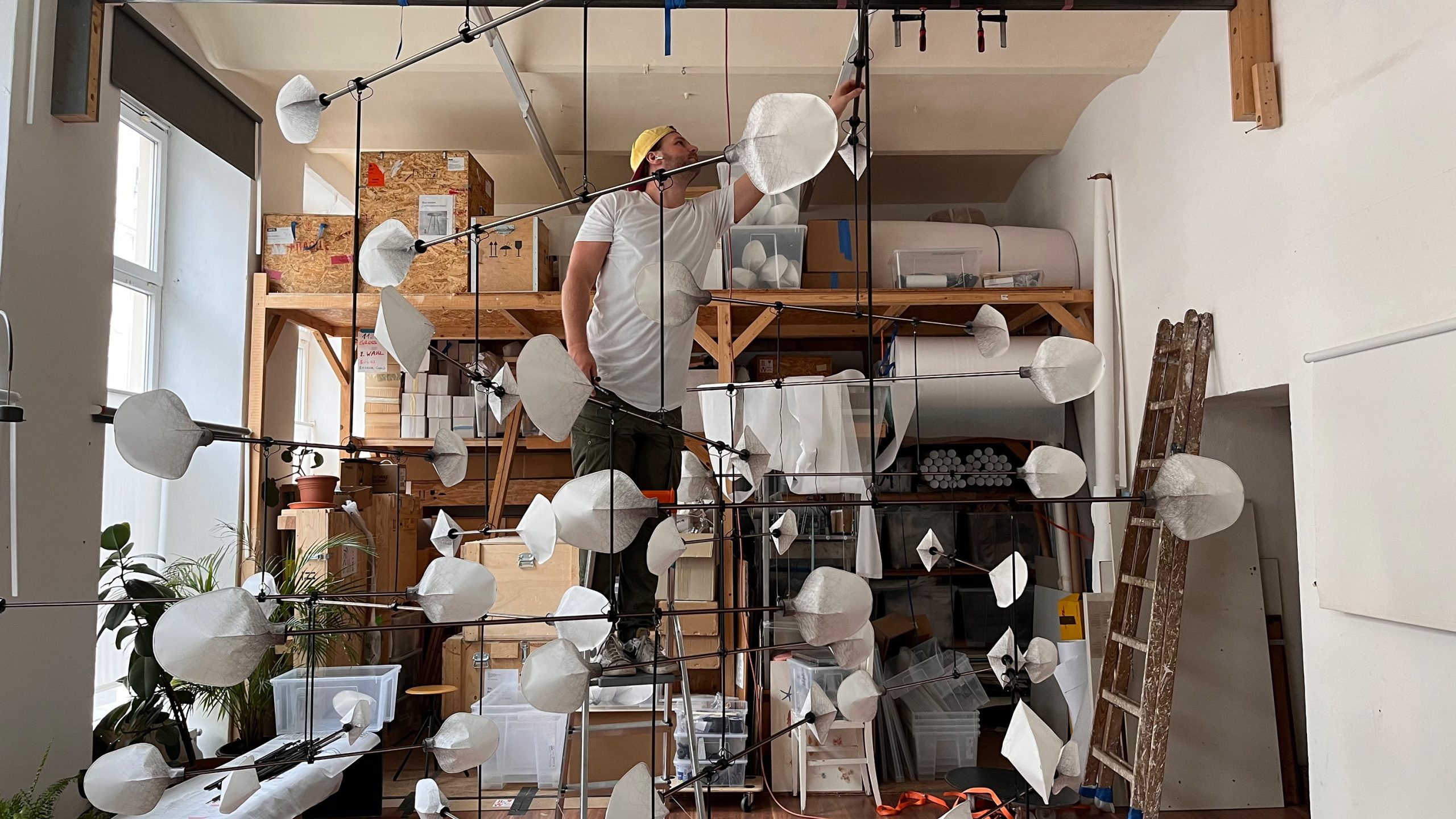 carbon fibre rods, copper, metal, POM, cable, Japanese screen paper, electric components, custom made circuit boards

29 rods: approx. 400 x 400 x 400 cm

electrotechnical development

Katharina Mischer, Thomas Traxler, Florian Semlitsch, Sophia Stoewer, Julia Habarda